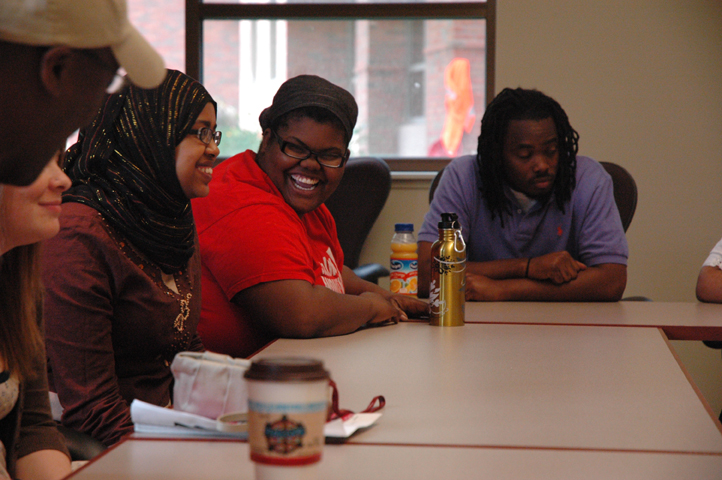 Paid ($2,800 from McNair and an additional $3,200 from Augsburg; plus a room and board stipend) summer research internship under the mentorship of a faculty member.
Opportunities for paid conference travel and professional presentation of original research.
Fee waivers for graduate applications and graduate fellowships designated for McNair Scholars only.
Free non-credit McNair Intensive Seminar (MIS), a two-day retreat with rigorous academic programming.
Tuition-free 2 academic credit course, McNair 301: Research in the Disciplines.
Intensive GRE preparation, the test required for admittance into most graduate programs.
Sharpened writing and oral presentation skills.
GRE test fee reduction (50% off).
Academic and career counseling.
Assistance in securing admission and financial aid for enrollment in graduate programs.
Social and cultural activities.
Acculturation to the graduate school experience.
Scholars who present their research receive Augsburg Experience credit.
The chance to be a part of a motivated, diverse and supportive learning community!
In compliance with IRS regulations, student researchers will receive a 1099-MISC form in January for the total amount of your research stipend and housing stipend (if you lived on campus) of the prior year. The funding for research stipends granted by Augsburg University and federal funds is taxable income and recipients are responsible for reporting these financial awards on their individual tax returns, if applicable.