The Patricia F. Weiss Memorial Fund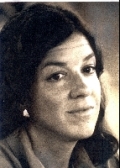 The Augsburg Paideia Program is pleased to offer scholarships to Minnesota K-12 teachers in order to support the pursuit of Paideia seminars in their classrooms.
The Patricia F. Weiss Memorial Fund has been established in memory of a distinguished colleague and educator who devoted her career – first as a classroom teacher and later as a private consultant – to educational reform initiatives. Dr. Weiss worked closely with Mortimer J. Adler as a Paideia Associate and as the President of the Paideia Group, Inc. She was instrumental in nurturing the Augsburg Paideia Program from its inception in 1989 until her untimely death in 2012.  As an adjunct professor from North Carolina, Dr. Weiss provided training to teachers through the summer Paideia Institute.
PURPOSE
Because of her dedication to the Augsburg Paideia Program and summer institute, scholarships have been established to encourage Minnesota educators currently teaching in K-12 classrooms to seek initial or additional training in Paideia methodolgy. The scholarships will be used to defray part of the cost of attending the Paideia Institute.
SELECTION
Scholarships will be awarded on the basis of the following criteria. Applicants must be 1) currently teaching in Minnesota K-12 classrooms and 2) willing to apply Paideia pedagogy with their students. An applicant statement expressing how the scholarship might be used to enhance professional development and student learning will be used to determine selection. For questions or to apply, email your applicant statement to Anne Kaufman at kaufman@augsburg.edu.