A d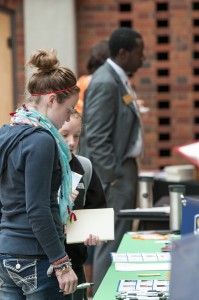 ay to connect, reflect, and explore theological graduate study options. A collaboration between Christensen Center for Vocation and Gustavus Adolphus College.
Speak, Lord, Your Servant is Listening
Monday, October 19, 2015
at Gustavus Adolphus College
Augsburg Students: Register by Oct. 12
Students of all denominations welcome! This event is free and includes lunch and transportation for Augsburg students to and from Gustavus. We will leave campus by 8:15am and return around 5:30pm.
October 19, 2015 Schedule
9:30 a.m Registration
10:00-10:20 a.m. Daily Sabbath – Christ Chapel
10:30-11:30 a.m. Opening Session – Dr. Chris Johnson
11:45 a.m.-1 p.m. Lunch and Keynote Address –  Kate Knutson '13 (current seminary student)
1:15-2:00 p.m. Table Time with representatives
2:15-3:30 p.m. Exploring Questions Together – World Café  Model – Four Rounds of Questions
3:30-4:00 p.m. Closing Session and Sending
Meet with representatives from up to 20 Seminary and Divinity Schools! See a list of the 2014 seminary and divinity school representatives. 
Questions? Contact Lonna Field at fieldl@augsburg.edu or 612-330-1467.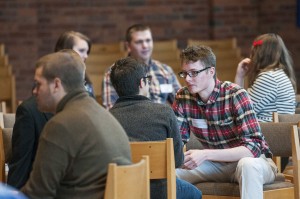 Previous Years
2014 – "Where Next? Vocation as Path"
2013 – "For Such a Time as This"
2012 – "Wade in the Water"