Christensen Center for Vocation
The Christensen Center for Vocation equips and accompanies students, staff, faculty, and ministry leaders as they engage in place-based vocational discernment in the public square for the common good. These learning partnerships happen through a variety of initiatives that foster learning experiences and creative collaborations.
Place-Based
A claim that vocational discernment is always located in a particular place and the discernment process must take place in, with, and for that location. The particular matters.
Public Square
Vocational discernment in the public square is done out in the open and outside our comfort zones in conversation with our neighbors, seeking to bring all perspectives to the table.
Vocational Discernment
A way of moving through the world that allows us to be listening to God's promises, the demands our neighbors' stories place on us, and wondering how we are being called to respond.
Common Good
This approach claims an orientation towards becoming neighbor and giving ourselves away to the common good of one's community, not to maintaining our congregations or institutions.
Support the mission of Augsburg University, including the Bernhard Christensen Center for Vocation.
Christensen Scholars
The Christensen Scholars initiative provides a unique opportunity for students to discuss and explore theology, faith, vocation, and service in a supportive cohort of students. This happens through seminars and in community based learning internship sites. Participants receive four religion credits, a stipend for internship work and a $2,000 academic scholarship.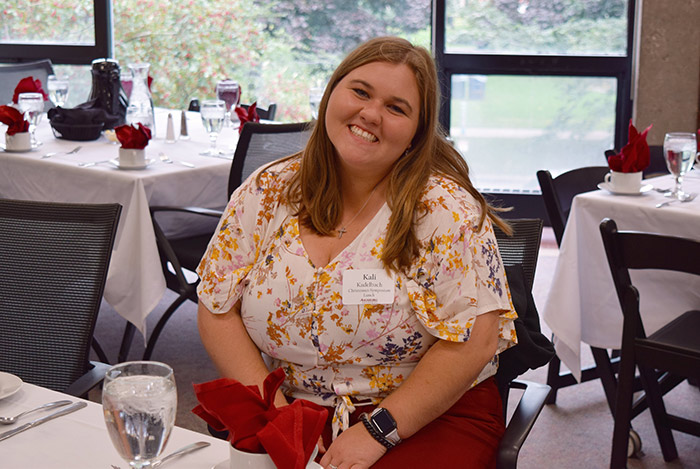 Public Church Scholars
The Public Church Scholars five-year degree pathway prepares students to be intentional leaders for the future of a multi-racial, multi-ethnic, public church. In this educational pathway, students will take a deep dive into theological education, leadership formation, experiential learning in an internship, and preparation to be public leaders in the church. At the completion of this pathway, students will earn a Bachelor of Arts in Theology and Public Leadership from Augsburg University and a Master of Divinity from Lutheran School of Theology at Chicago.
Augsburg Youth Theology Institute
Augsburg Youth Theology Institute (AYTI) is an annual summer camp for high school students aimed at offering young leaders an opportunity for place-based vocational discernment around a theological and leadership focused theme. Students who attend AYTI take their questions and curiosity to the public square to learn, listen, pray, and play on the Augsburg campus, in the neighborhood and in the city. This commitment to wonder about how God is calling us to the common good for the sake of the world, is the reason why high school students leave AYTI inspired to be God's hands and feet in the world. Will you join us this summer?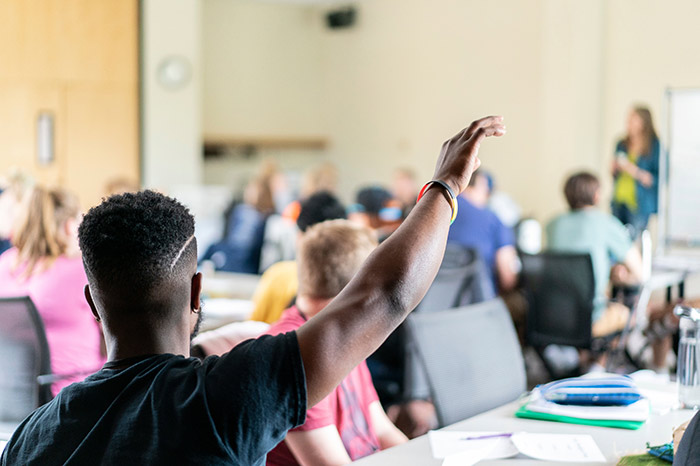 Riverside Innovation Hub
The Riverside Innovation Hub launched in 2017 thanks to a grant from the Lilly Endowment. Our first learning community of local congregations was centered around innovating new ways to make meaningful connections with young adults at the intersections of their faith and their public lives. A second learning community of congregations launches in 2021 and is centered around the call to be public church. CCV is building capacity through our RIH congregational partnerships to help the center foster meaningful community based learning opportunities with students and faculty. This will include new iterations of congregational partnerships in the future, in collaboration with the classroom and the curiosities of our students.