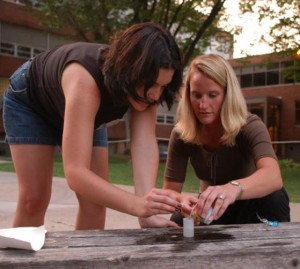 EMAILED CREDIT CARD RECEIPT OR EMAILED INVOICE IS PROOF OF REGISTRATION. 
NOTHING IS MAILED VIA U.S. MAIL. 
THE AP ATTENDEE LOGISTICS PAGE HAS ALL THE INFORMATION NEEDED FOR LOGISTICS ABOUT THE INSTITUTE. A SEPARATE EMAIL WILL BE SENT TO REGISTRANTS WITH THE SYLLABUS FOR THEIR RESPECTIVE WORKSHOP ONCE IT HAS BEEN FINALIZED BY CONSULTANT.
The mission of Augsburg College education continuing studies (ECS) is to provide lifelong learning opportunities that enable adults to continue to grow personally, professionally, and spiritually in their homes, workplaces and communities.
ECS programs include courses and programs offered outside the scope of traditional undergraduate and graduate school coursework. These continuing studies programs are designed to help adult learners advance educational credentials, enhance career opportunities and achieve specific goals for personal and professional growth.
The ECS programming strives to meet the needs of the community by offering credit and non-credit programs consistent with the mission and values of Augsburg College. We work with community partners to provide programming that promotes and expands the mission and meets community needs for lifelong learning.
CLOCK HOURS/CEUs
Education Continuing Studies partners with various community groups to administer Clock Hours/Continuing Education Units (CEUs).
If your organization is interested in Augsburg administering CEUs contact Caren Custer, Graduate Education Program Coordinator, 612-330-1391