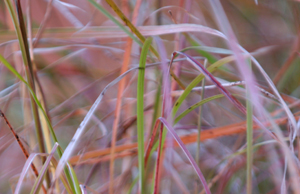 Environmental studies is the interdisciplinary investigation of human relations with the natural world. The program pursues a multifaceted examination—across the natural sciences, social sciences, humanities, and professional studies—of the interdependence shared by people and nature. It provides an understanding of the material world as well as the ecological, social, and cultural processes and problems that bind that world together. Through the study of politics, biology, literature, chemistry, social work, economics, and history, environmental studies students focus on the most pressing local, regional, national, and global issues of our day.
Augsburg University's location in the city offers a particular opportunity for the close study of complex urban environments. Although many equate environmental issues with rural areas, most people live in cities. Urban residents shape nature in innumerable ways, including through energy, food, and water consumption, transportation, and industrial production. In turn, cities often serve as the settings in which environmental injustice flourishes. With that in mind, Augsburg's environmental studies program fosters the simultaneous study of ecological quality and social justice.
The program provides undergraduate training leading to a B.A. or a minor in Environmental Studies. Upon completion of the program, students will be able to comprehend ecological processes, recognize the many and varied forms of nature in the city, distinguish stakeholders' interests in policy debates, decipher the context and variety of human experiences in nature, identify inequities in the access to and use of natural resources, and articulate responses grounded in multiple disciplinary insights to current urban environmental challenges. Drawing on their experiences in settings as diverse as the Cedar-Riverside neighborhood, the upper Mississippi River Valley, and Mexico, graduates of the program pursue vocations in non-profit organizations, government policy and planning positions, law, education, ministry, and corporate settings.