This is a guest post by James Tan, the parent of a CGEE semester student on our Central America program, Nicole Tan (Colorado College). He was able to visit her in Nicaragua during one of the last remaining weeks on the fall 2015 program.
Challenging, innovative and transformative, this outstanding academic program gives a connective learning immersion across Guatemala, Costa Rica and Nicaragua. As a visiting parent, I observed first hand the diverse aspects; from faculty instruction to field coordinators, student engagement to coursework content, and immersive field exposure gained across the countries.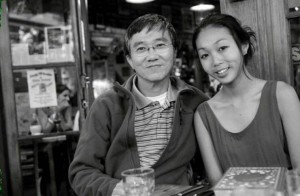 Individualized language classes start at Guatemala. Spanish ability deepens from continual exposure and use blended into coursework, host family stays and field immersions. It combines class learning with seeing, hearing and speaking Spanish as a living language in a cultural context. Host families connect students to the fabric of local life, culture and socio-economic awareness across these Central American countries. CGEE has threaded the course content, readings, classroom instruction and discussions to give a connective view of the umbrella socio-economics and political histories of Central America and also indirectly South America's connected histories, present and evolving future. Particularly in Nicaragua where Center for Global Education and Experience is, students are given a deep understanding of the history, politics and present of Nicaragua. You leave knowing and feeling a country and its people, their struggles and dreams.
The program is also a transformative challenge to think and critically evaluate social justice issues and framework solutions. Across all three countries, students are introduced to living in local communities, both urban and rural and to see disparities and social needs. Most importantly I could see how much the students were enjoying the semester experience, the quality of class instruction and field program design. Logistics were well coordinated and field staff provided ongoing oversight of student safety. Students have opportunity to travel, experience cultures and adventures, learn in an immersive environment, engage social issues and think critically, plus take in local travel on term breaks and weekends.
Definitely the most outstanding course I have seen, and a CGEE hallmark.
-James Tan