The Office of Academic Affairs, under the leadership of the Provost and Chief Academic Officer, oversees the college's academic programs and supports their work in educating students to be informed citizens, thoughtful stewards, critical thinkers, and responsible leaders. The Office of Academic Affairs works with faculty and staff in the college's fifty-six undergraduate program areas and nine graduate programs to offer an engaging, high-quality educational experience for an intentionally diverse mix of learners.
Contact Information
Phone: 612-330-1024
Mailing Address:
2211 Riverside Avenue, CB 136
Minneapolis, MN 55454
Academic Affairs Staff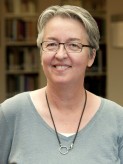 Karen Kaivola, Ph.D.
Provost and Chief Academic Officer
As Provost and Chief Academic Officer, Dr. Karen Kaivola is responsible for the academic program at Augsburg College: she oversees undergraduate and graduate, liberal arts, and professional studies. The Provost provides intellectual and administrative leadership of the faculty, supervises the academic deans, serves on the President's Cabinet, participates in strategic planning, and determines budget priorities for the academic program. She also has administrative responsibility for the Office of Academic Affairs, the Library, the Registrar's Office, the Center for Teaching and Learning, the Sabo Center for Citizenship and Learning, and the Center for Global Education as well as other international initiatives and programs.
Kaivola assumed the the role of Provost at Augsburg College on July 1, 2013. Prior to that appointment, she served as the Associate Provost for Faculty Development and J. Ollie Edmunds Chair at Stetson University in DeLand, Florida. During her twenty-two years at Stetson, Kaivola taught courses on 20th-century literature and theory, modernism, and gender studies. Author of All Contraries Confounded, she has also published in a range of scholarly journals. Her most recent article, "Revisiting the Ramsays: Love, Alterity, and the Ethics of Difference in Virginia Woolf's To the Lighthouse," was published in Literature, Interpretation, Theory in Summer 2013. At Stetson, she also held administrative posts as Senior Associate Dean of the College of Arts and Sciences, and University Adviser on Gender Equity. Kaivola earned her bachelor's degree from Georgetown University, and her M.A. and Ph.D. in English from the University of Washington.
---
James Gross, Ph.D.
Associate Provost for Academic Innovation and Strategic Initiatives
Dr. James Gross holds the Ph.D. in Decision Science from the University of Illinois, Champaign-Urbana. He earned both bachelor's and master's degrees in Industrial Engineering from Purdue University. He has 17 years of university teaching, including experience in undergraduate business, MBA, and Master's of Engineering Management instruction. He also served as Vice President for Academic Affairs at Rochester Community and Technical College (RCTC).
Areas of Responsibility: New program development and program growth; Rochester additional location.
---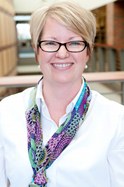 Amy Gort, Ph.D.
Dean of Arts and Sciences
Dr. Amy Gort has served as Dean of Arts and Sciences since 2009. She had previously served as Dean of Arts and Sciences and Professor of Biology at Concordia University, Saint Paul. Dr. Gort received her bachelor's degree from the University of Wisconsin-Madison, and her Ph.D. from the University of Illinois at Urbana-Champaign.
Areas of responsibility: Departments of American Indian Studies; Art; Biology; Chemistry; Communication Studies; Computer Science; Economics; English; History; Languages and Cross-cultural studies; Mathematics; Music; Philosophy; Physics; Political Science; Psychology; Religion; Sociology; Theater. Strommen Center for Meaningful Work. Gage Center for Student Success. Accreditation Liaison with the Higher Learning Commission.
---
Keith Gilsdorf, Ph.D.
Interim Dean of Professional Studies and Professor of Economics
Dr. Keith Gilsdorf serves as the Interim Dean of Professional Studies during the 2015-2016 academic year. He has been a member of economics department since 2001, and currently serves as department chair. Dr. Gilsdorf received his bachelor's degree from Moorhead State University, his master's from North Dakota State University, and his Ph.D. from the University of Nebraska-Lincoln.
Areas of responsibility: Departments of Business Administration; Education; Health, Physical Education, and Exercise Science; Nursing; Physician Assistant Studies; and Social Work.
---
Catherine Bishop, J.D.
Chief Student Success Officer; Program Director, Student Success Initiatives
Ms. Bishop received her bachelor's degree from Macalester College and her J.D. from the William Mitchell College of Law.
Areas of Responsibility: Student retention and success efforts; AugSem (first-year experience); AU program analysis and transition (adult undergraduate program).
---
Nathan Hallanger, Ph.D.
Director of Academic Administration
Dr. Hallanger is a graduate of Augustana College (SD), Harvard Divinity School, and the Graduate Theological Union.
Areas of Responsibility: Budgeting for academic affairs; data analysis; survey reporting; faculty contracts and payroll; special projects.
---
Judi Green, M.A.
Executive Assistant to the Provost
Ms. Green is a graduate of Bethel University. She received her master's degree from the University of Minnesota.
Areas of Responsibility: Support for the Provost; scheduling for Provost and Deans. Supports the Committee on Tenure and Promotion. Oversees full-time faculty recruiting. Supports commencement and academic college events.