Osbaldo Castillo '13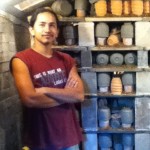 Major: Studio Arts; minor in Philosophy
Title: Pottery apprentice at St. John's University
Four days after graduation I moved to St. John's University to start my pottery apprenticeship with the artist Richard Bresnahan, where I learn about finding and using local and natural materials to make pottery. I also taught myself how to make pottery on the potter's wheel; something I do almost everyday.
At Augsburg, my art professor Robert K. Tom gave me guidance in making pottery and always had high expectations of me. The TRiO/SSS program helped me to prepare for my post-graduate career and was always there if I needed help. In general, Augsburg was a great resource for me and it created may connections and experiences that helped me get the next step.
---
Jenny Wheatley '06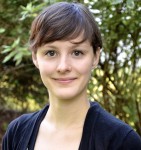 Major(s): Studio Art & Art History
Title: Coordinator of galleries and exhibitions at Augsburg University
After graduating from Augsburg, I completed my Master of Fine Art at the New York Academy of Art. I then came back to Minnesota and returned to Augsburg as the coordinator of galleries and exhibitions. I also teach an oil painting class at Augsburg during the summer.
The excellent faculty in art and artist history, along with my study abroad experience in Vienna, Austria at the end of my fourth year at Augsburg, prepared me for graduate studies. I was fortunate to be the gallery assistant to Kerry Morgan, the former galleries coordinator at Augsburg. It was this close hands-on experience for two and half years that gave me the skills and knowledge for a career in gallery work. My Augsburg experience introduced me to the Twin Cities art community and taught me how to be an active member in it.