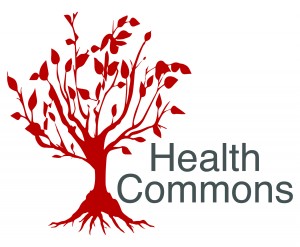 Welcome to the Health Commons in the Cedar-Riverside neighborhood website! We are a drop-in center that is dedicated to serving those in the Cedar-Riverside area with a focus on healthy individuals and community. Our services are free of charge and open to everyone. We are committed to service based on respect, relationship, and collaboration that connects health and hope for all participants.  Our partnership represents a collaborative effort between Augsburg College Department of Nursing, Fairview Health Services, East Africa Health Project and People's Center Health Services.  The majority of our current funding is provided by the Fairview Foundation.
Our Mission
Our mission is to provide simple supplies needed for health, to make connections to new ideas, to link individuals and resources in the community, and to make connections to each other.  Our nursing practice at the Health Commons is founded on hospitality and relationship development that leads to transcultural understanding and health benefits for all participants.
History of the Health Commons in Cedar-Riverside
The Health Commons in the neighborhood came into existence through a series of events. A group consisting of a student, an alumni, and a nursing faculty member received a National Institutes of Health grant to conducted discussion groups with Somali immigrant women in the Cedar-Riverside area focusing on identifying health concerns and barriers to health of participants. Once the sessions were completed, the group looked for a way to address these issues. Hearing about the work that the Augsburg College Nursing Department had been doing for the last two decades at the Augsburg Central Health Commons, the group decided to meet with the coordinators from Augsburg College to discuss a partnership to open an additional Health Commons. This is how the development of the Health Commons in Cedar-Riverside began to unfold.
Nurses from the wider nursing community also assist in operation
Our work at the Health Commons in Cedar-Riverside began with the same principles that have laid the foundation for Augsburg Central Health Commons.  Changes continue to be made according to our framework of practice, relationships, and ways of being at the Health Commons as seen appropriate by our leaders and advisory board members.  We only create programs and service in response to direct community expressed need.
Participants at the Health Commons
The people who come to the Health Commons represent diverse cultural and socioeconomic backgrounds. The Health Commons in Cedar-Riverside staff seek to assist people in many ways: to better health within the reality of their personal life circumstances, to help them maintain health despite illness, to support them as they cope with disease, and to assist them in obtaining appropriate medical care. Health concerns include many issues: diet and nutrition, medication clarification, negotiating stressful life circumstances, addressing mental health illnesses, adjusting to life in a new country, navigating the health care system, connecting to community resources, managing the miseries of seasonal colds and flu, help with minor injuries and skin irritations, and dealing with regimens for chronic diseases such as diabetes and hypertension.
Attire: Please wear culturally acceptable clothing for this site. No V-neck or scoop neck shirts. Long sleeves only. Dress pants, no jeans.  No short skirts or shorts.
We currently have multiple locations in the Cedar-Riverside neighborhood.  See the google calendar below for our locations on specific days.
Our primary site is located in the Cedar-Riverside Plaza in the Chase building off of 6th Street South.  This location has drop-in hours from 11-1 pm Monday through Friday, where a nurse or doctor is available for one on one consultation and different groups are held such as nutrition and exericse.  Please see the calendar below for details.
On Friday afternoons from 1-4 pm we rotate the community site where our mobile outreach days are held.  During mobile outreach days, massage, Healing Touch and one-on-one consultation are offered to all community members.  Currently we are at The Cedars (620 Cedar Ave) on Fridays due to construction at our other sites.
See the attached calendar for additional classes and programs available at each site.
Please contact Katie Clark at clarkk@augsburg.edu with any questions.