Needed Donations: Underwear (new), Deodorant, + Masks
We are OPEN with social distancing restrictions in place to keep us all safe.
---
Location
Central Lutheran Church
333 S. 12th Street
Minneapolis 55404
LOOKING FOR DIAPERS? We offer diapers to anyone who comes in when we are open but can't always guarantee that we have certain sizes or enough for everyone.  We provide supplies first come, first serve but do our best to meet the needs that are expressed!
Schedule
Mondays + Thursdays 10:00-11:30 am
Dates closed:
Martin Luther King Day
President's Day
Monday following Easter
Labor Day
First 2 weeks in July
Memorial Day
2 weeks over Christmas and New Year's
contact
Katie Clark at centralhealthcommons@augsburg.edu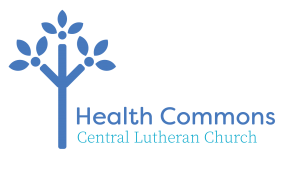 Donate Online to the Health Commons
Please select 'Augsburg Central Health Commons' in the designation drop down
Augsburg Central Health Commons on Facebook
---
student sign-up + volunteer
If the Augsburg Central Health Commons experience is part of your course work at Augsburg University, you can view our shift schedule and sign up online!  If you are a volunteer interested in working at the Health Commons, please email centralhealthcommons@augsburg.edu and we will get back to you about future opportunities.  We do not take students from outside institutions that need required service-learning hours or public health clinical experiences to fulfill course work.
*Need more help sign up for a shift?  What this video to learn more!
About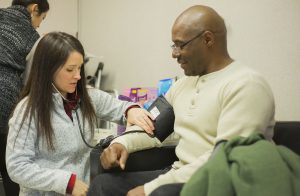 The Augsburg Central Health Commons is a nursing-led drop-in center that is dedicated to building relationships based on mutual benefit and understanding with those who utilize our space.  We believe that health is a journey that incorporates the importance of belonging, finds the strength in survival and de-emphasizes the expert model.  Our nursing practice is embedded in social justice praxis and transcultural nursing principles.  Our mission is to intentionally seek to honor the dignity of all our participants and focus on reducing stereotypes in our healthcare system.
Health disparities affect our local and global communities in deep ways embedded in historical context and social norms that need to be dismantled to focus on creating a more healthy, and peaceful world. Nursing faculty members and students from Augsburg University led, organize and participate at the Augsburg Central Health Commons in hopes to create changes in our healthcare system to honor the wisdom of all people as they seek to reduce bias, increase compassionate based care, and discover the what it means to be a citizen nurse. If you are interested in more details on the nursing care provided at the Health Commons, please refer to our handbook called The Health Commons: A Handbook of Nursing Practice.
history of the health commons
The Augsburg Central Health Commons was founded in 1992 (previously called the Nursing Center). The Health Commons has provided an opportunity for faculty and students from the Nursing Department at Augsburg University to become involved in independent practice. Through the years, Augsburg nurses have met community members who have welcomed their service. In the relationships that have developed, nurses continue to experience the mutuality of health–when someone grows stronger, that strength helps everyone in the community. Since its opening, the Health Commons has been supported by donations of both time and supplies from people of many backgrounds who want to help. The original partners continue to support the Commons, and nurses from the wider nursing community also assist in its operation.
community members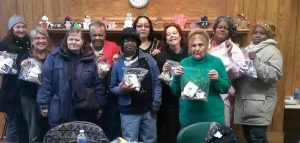 The people who come to the Health Commons are from diverse cultural and socioeconomic backgrounds. Many of our participants are living on the streets of Minneapolis or are marginally housed.  Everyone is welcome, and all services are provided free of charge. Health concerns might include nutrition, medication, stress management, respiratory conditions, injuries, skin problems, and chronic disease such as diabetes and hypertension. Frequently, people with these problems come to the Health Commons for its easy access, its supportive environment, and assistance with connecting to other healthcare resources.
Directions + parking
The Augsburg Central Health Commons is located at Central Lutheran Church. Free parking is available in the parking lot adjacent to the church by validation. Please bring your ticket in to the Health Commons. Central Lutheran Church is located across the street from the Minneapolis Convention Center at 333 South Twelfth Street Minneapolis MN 55404.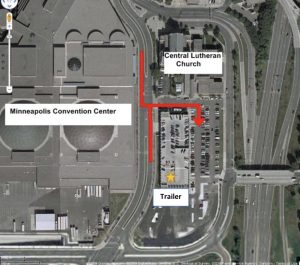 attire
Attire: Please dress professional causal when visiting this Health Commons. Jeans (without holes) are appropriate. Please don't wear anything revealing. No scrubs or white coats. We will have stethoscopes available for you!
thank you to our continual donors, the diaper bank of mN + Bombas socks