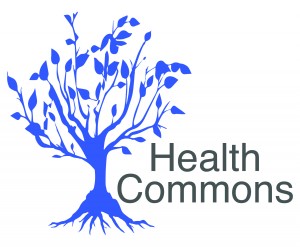 Welcome to the Health Commons at Central Lutheran Church!  We are a nursing-led free drop-in center that is dedicated to serving those in need. Our philosophy is vital to the care we provide. The purpose of this website is to provide information on the Health Commons and allow for students, as well as volunteers, to more easily connect to the Health Commons and prepare for upcoming experiences.
History of the Health Commons
The Augsburg Central Health Commons was founded in 1992 (previously called the Nursing Center). The Health Commons has provided an opportunity for faculty and students from the Nursing Department at Augsburg College to become involved in independent practice. Through the years, Augsburg nurses have met community members who have welcomed their service. In the relationships that have developed, nurses continue to experience the mutuality of health–when someone grows stronger, that strength helps everyone in the community. Since its opening, the Health Commons has been supported by donations of both time and supplies from people of many backgrounds who want to help. The original partners continue to support the Commons, and nurses from the wider nursing community also assist in its operation.
Participants at the Health Commons
The people who come to the Health Commons are from diverse cultural and socioeconomic backgrounds. Everyone is welcome, and all  services are provided free of charge. Health concerns might include nutrition, medication, stress management, respiratory conditions, injuries, skin problems, and chronic disease such as diabetes and hypertension. Frequently, people with these problems come to the Health Commons for its easy access, its supportive environment, and assistance with connecting to other healthcare resources.
Hours:
Mondays 10:00 am – 12:00 pm
Thursdays 9:30 am – 11:00 am
• If you are a student or volunteer, please come 30 minutes before the Center opens for orientation and prep. Usually a short debriefing meeting is held at the end of the day.
Practicum Hours or Volunteering:
The Augsburg Central Health Commons depends on nursing students, who have completed their practicum hours, and volunteers. Please send an email to clarkk@augsburg.edu to get more information on volunteering or to sign up for a shift at the Health Commons. Once you have requested a shift and it has been approved, your first name will appear on the calendar below. Please try to give us a 24-hour notice if you are unable to come on the day you are signed up for in order for us to find a replacement. Thank you, without our students and volunteers the care we provide at the Augsburg Central Health Commons would not exist!
Attire: Please dress professional causal when visiting this Health Commons. Jeans (without holes) are appropriate. Please don't wear anything revealing. No scrubs or white coats. We will have stethoscopes available for you.
If you are interested in more details on the nursing care provided at the Health Commons, please refer to our handbook called The Health Commons: A Handbook of Nursing Practice.
Directions and Parking:
The Augsburg Central Health Commons is located in the lower level of Central Lutheran Church. Free parking is available in the parking lot next to the church by validation. Please bring your ticket in with you. Central Lutheran Church is located across the street from the Minneapolis
Convention Center at:
333 South Twelfth Street
Minneapolis MN 55404
If you are having trouble finding the church or unable to come please call 612-870-4416 and ask for the nurses!

  Thank you diaper bank for providing diapers to our guests!