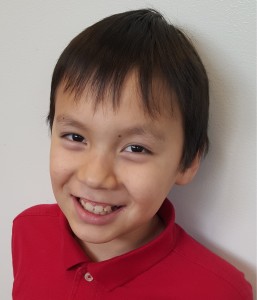 Mukwa
5th grader at Maxfield Elementary School
PA Group: Culture and Diversity
PA Project: Multicultural Cookbook
Public Achievement creates free space where young people develop the power to take leadership in at least part of their education and impact the world around them. Students choose a community issue they are passionate about and work for an entire school year to develop a solution, using "everyday citizen politics" to work across differences. Throughout the process, students develop public confidence, learn how to organize and become leaders.
Mukwa is a fifth grade student at Maxfield Elementary School in St. Paul. Public Achievement has given him the opportunity to explore his potential, and evolve as a student and member of his community. As a member of the Culture and Diversity group, he and his team are working on developing a multicultural cookbook to show how differences can bring people together and cultivate an accepting and respectful environment.
An issue that stood out to Mukwa, was the lack of respect that people had for those of other cultures, and he is working to draw awareness to this issue. He believes Public Achievement is the ticket. "I think Public Achievement can show other people how to respect other people, it doesn't matter their skin color or their cultures," says Mukwa.
Public Achievement has had a positive impact on Mukwa in and outside of the classroom. Though the final project is important, the skills learned along the way are what have a lasting impact. Mukwa used to consider himself a bully, teasing people frequently. However, his Public Achievement experience showed him how to work with other people and understand and accept differences, rather than reject them. Through research and working as a group, Mukwa focused on how he is responsible for his actions and the person he wants to be. He has become more compassionate towards those of different backgrounds and understands the value of teamwork. Additionally, as he prepares to leave Maxfield  for middle school at the end of the year, Mukwa feels ready to give public presentations, and is confident in being himself and expressing his individuality.