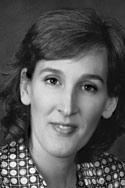 Andra Adolfson is the business development director of Adolfson & Peterson Construction, Inc., a nationwide commercial construction company co-founded by her grandfather in 1946 and led by her father, David Adolfson. She oversees market analysis for the firm and provides leadership in marketing and the management of client relationships. She also is a member of the Adolfson Family Leadership Council, which focuses on the family issues related to owning the Adolfson and Peterson Construction, Inc. business. Adolfson's background includes significant expertise in and support of the arts, including work for the Southern Vermont Arts Center and the Manchester Film Festival. Her volunteer service also includes Minnesota Commercial Real Estate Women (MNCREW) and Luther Seminary, where she has served on committees including Master Planning, Young Donors, Member Services, and Women in Philanthropy. Adolfson holds a bachelor's degree from the University of Minnesota. Adolfson was elected to the Augsburg Board of Regents in October 2007 and serves as chair of the Facilities sub-committee.
---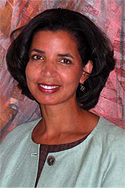 Ann Ashton-Piper is a graduate of the University of Minnesota and has worked extensively in the information technology field and is president of The Bridgie Group, a small IT consulting firm. She is active in her church, Peace Lutheran Church in Bloomington, Minn., where she recently chaired the Call Committee. She and her husband, Ken, who is an architect, are also active in their community, supporting local nonprofit and charitable organizations such as Lake Country School, Groves Academy, and the Children's Theatre Company.
---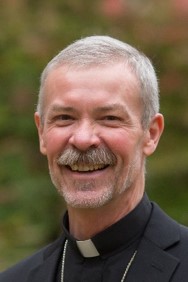 Rev. Steven H. Delzer is an ex officio member of the Augsburg Board of Regents and serves at the bishop of the Southeastern Minnesota Synod of the Evangelical Lutheran Church in American. Delzer has served congregations in Maryland, Missouri, and Minnesota. Most recently, he served as interim pastor at Zion Lutheran Church in West Union, Iowa, and lead pastor of Our Savior's Lutheran Church in Faribault, Minnesota. Prior to his election as bishop in 2013, he served as the facilitator of monthly meetings of interim pastors of the synod and conducted initial interviews of those desiring to enter the candidacy program for ordained ministry in the ELCA. He was also instrumental in beginning the first African ministry in the synod and served as mentor to the synod's first African-born pastor, Rev. Wal Reat. Delzer graduated from Concordia University in Saint Paul, Minnesota, with a bachelor's degree in history and classical languages. He earned his Master of Divinity in 1975 from Christ Seminary-Seminex in St. Louis.
---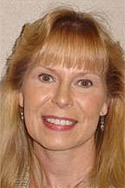 Karen (Miller) Durant '81 is an accomplished senior finance executive with more than 30 years of experience with complex multinational, publicly traded companies. She most recently served as vice president and controller of Tennant Company, a manufacturer of equipment and coatings in Golden Valley, Minn. and continues to serves on the Tennant Foundation Board, which supports non-profits primarily in the areas of social services and education. Prior to Tennant, Durant's career included 18 years with Pentair, where she ultimately served as senior vice president of finance and analysis, and also eight years with Honeywell in a variety of finance and accounting positions. In addition to her bachelor's degree from Augsburg, Karen holds a master's in business administration in finance from the University of St. Thomas. Over the years, Durant has been an active volunteer and donor to a variety of organizations including Operation Bootstrap Africa, Courage Center, Anoka-Ramsey Community College, and Junior Achievement.
---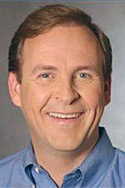 Matthew K. Entenza, J.D. is a graduate of Worthington Senior High School in Worthington, Minnesota. He attended Augustana College in Sioux Falls, S. Dak., and graduated cum laude from Macalester College. He received a Diploma in Legal Studies from Oxford University (U.K.) and received a juris doctorate cum laude from the University of Minnesota Law School. Entenza has served as an Assistant Minnesota Attorney General (prosecuting charitable fraud) and an Assistant Hennepin County Attorney (prosecuting felony white collar crime). He served for six terms in the Minnesota House and for four years was the House Democratic Leader. He was a DFL candidate for Governor of Minnesota in 2010. Entenza is the founder and senior fellow of Minnesota 2020, a state public policy think-tank. He is also a Senior Advisor on Energy and the Economy to Minnesota Governor Mark Dayton. He is active in the Lutheran Church and has served on numerous local and national boards.
---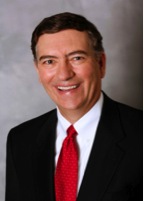 Mark A. Eustis is currently serving as an advisor to organizational leadership and governance for health systems working to transform care to create enhanced value for individuals and communities. He is the former President and chief executive officer of Fairview Health Services, an integrated, academic health system based in Minneapolis, Minn. Under his leadership and in partnership with the University of Minnesota, Fairview's employees and aligned physicians, Fairview committed to delivering exceptional patient care and experience at a lower total cost of care to the communities they serve. In December 2011, Fairview was selected by CMS as one of 32 Pioneer Accountable Care Organizations (ACOs) across the country. In addition to current service on the Board of Regents for Augsburg University he has served on the boards of the Northern Star Council; Boy Scouts of America; Minnesota Hospital Association; Premier, Inc., Premier's AEIX Insurance Group; Minnesota Medical Foundation; Faith in the City; Institute for Clinical Systems Improvement (ICSI); Minnesota Business Partnership; Itasca Project; and Minneapolis Club Board of Governors. Eustis has served as the Chair of American Heart Association's Twin Cities Heart Walk, American Cancer Society's CEOs Against Cancer, and March of Dimes' Minnesota March for Babies campaign.
---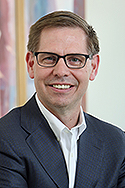 Nicholas C. Gangestad '86 is senior vice president and chief financial officer of 3M, an international innovation company with nearly 90,000 employees operating in 70 countries around the world. Gangestad began at 3M in 1987 and worked in a variety of 3M businesses and regions including the Asia Pacific, Canada, Latin America, and United States. In 2011, Gangestad was appointed corporate controller and chief accounting officer. In 2014, he was named senior vice president and CFO. He holds a bachelor's degree in business administration with a focus on accounting from Augsburg, as well as an MBA from the University of Minnesota. Gangestad and his wife, Ingrid, have two children and enjoy sailing, traveling, and supporting the arts. He serves on the board of the Minneapolis Institute of Art.
---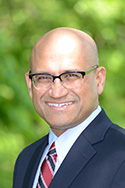 Amit K. Ghosh, M.D. '12 MBA is a staff consultant and professor of medicine at Mayo Clinic in Rochester, Minnesota. Ghosh also serves as a medical director of international practice for Mayo Clinic, where he has been employed since 2000. Ghosh has practiced medicine for 25 years. He attended medical school in India, later completing a residency in internal medicine and fellowship in nephrology at the University of Minnesota. He earned his MBA from Augsburg and has served in numerous education and practice leadership roles at Mayo Clinic namely, editor-in-chief of three books. His clinical practice includes outpatient diagnostic care of national and international patients. Ghosh is recognized internationally as an educational leader who has delivered lectures in Asia, Europe, South America, and the United States. Ghosh's career honors include Mayo's Distinguished Service, Distinguished Contribution to Medical Education and Distinguished Educator awards, in addition to being named a Laureate of the American College of Physicians (Minnesota Chapter) and a Toastmaster of the Year.
---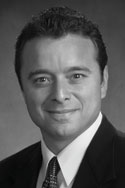 Alexander J. Gonzalez '90 is a financial consultant at Thrivent Financial and is a member of the Stonebridge Group, a values-based team with a non-commissioned structure. He is a member of the National Association of Insurance and Financial Advisors (NAIFA) and the National Association of Fraternal Insurance Counselors (NAFIC), where he received their President's Production Award. In addition, he has received the Home Service Quality Sales Award. He currently is president of the board at La Oportunidad in Minneapolis, Minn. He was elected to the Augsburg Board of Regents in 2008.
---
Rev. Marlene Whiterabbit Helgemo is an ordained Lutheran pastor serving All Nations Indian Church of the United Church of Christ in Minneapolis. She also serves as the executive director of the Council for American Indian Ministry of the UCC. She is a member of the HoChunk Tribe in Wisconsin. Helgemo serves on the HoChunk Ethics Review Board and on the American Indian Business Development Corporation Review Board. She is vice president of the Native American Community Development Institute, and she is a past president of the Minneapolis Council of Churches. An engaged community leader, Helgemo has been a key fundraiser for service and education events, has served on the board of the Hennepin County Sexual Violence Center, and has provided counseling, stress management, and spiritual direction assistance for people of diverse backgrounds and experiences.

---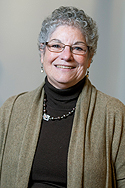 Diane L. Jacobson, Ph.D. retired as director of the Book of Faith Initiative for the Evangelical Lutheran Church in America. She is professor emeritus of Old Testament at Luther Seminary in St. Paul, where she taught from 1982-2010. Jacobson is a frequent speaker throughout the Church at synodical assemblies, rostered leaders gatherings, and churchwide consultations. Jacobson's main areas of teaching and scholarship have been in Wisdom and Psalms. She has authored and co-authored numerous publications, including the Book of Faith Lenten Devotional, "Water Marks," adult study on "Ruth" and "Opening the Book of Faith: Lutheran Insights for Bible Study." Jacobson holds a bachelor's degree from Connecticut College, a master's degree from Columbia University, and a doctorate from Union Theological Seminary.

---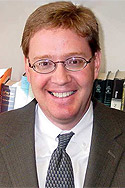 Rev. Rolf Jacobson, Ph.D. is a pastor, writer, speaker, and professor of Old Testament at Luther Seminary. Prior to joining the Luther Seminary faculty in 2003, he was an assistant professor of religion at Augsburg. Jacobson's credits include six books and many articles that focus on Old Testament theology and studies. Jacobson appears on two widely listened to podcasts about preaching. He holds a BA from the University of St. Thomas, an MDiv from Luther Seminary, and a doctorate from Princeton Theological Seminary. Jacobson has been on the Board of Regents since 2007 and serves as secretary.
---
Eric J. Jolly, Ph.D. is president and chief executive officer of The Saint Paul & Minnesota Community Foundations. Prior to joining the Foundations, Jolly served as president and chief executive officer of the Science Museum of Minnesota. Jolly is a former Kellogg Leadership Fellow, where he studied international philanthropy and first wrote professionally about the realities and differences between donor interests and community need. Jolly has a doctorate in psychology from the University of Oklahoma and is chair of the National Academies of Science Expert STEM (Science, Technology, Engineering and Math) Panel, where he advances national policy in education especially for engineering and the STEM disciplines. He has a background in higher education and has lectured around the world on the importance of STEM education in contemporary societies. Jolly previously served on the Augsburg Board of Regents from 2008 to 2015 and was elected to a new term in 2017.
---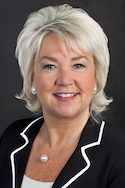 Cynthia G. Jones, Ph.D. '81 is a senior level advisor for nuclear safety and analysis at the U.S Nuclear Regulator Commission, providing expertise for major policy, program, and operational issues associated with nuclear safety and security. Jones has served as a nuclear safety attaché with the U.S. Mission to International Organizations in Vienna, providing programmatic and policy oversight on behalf of the United States for the United Nations and the International Atomic Energy Agency's nuclear safety programs. In 2015, she was presented with a Superior Honor Award from the U.S. Department of State for her efforts in facilitating a successful U.S. strategy at the 2015 Diplomatic Conference for the Convention on Nuclear Safety. Jones also previously served as a physicist in the Center for Radiation Research at the National INstitute of Standards and Technology and in the Radiation Safety department at UCLA. Prior to that, she held positions teaching health and physics at Oak Ridge Associated Universities in Tennessee. In addition to her bachelor's degree in physics from Augsburg, Jones earned a master's degree in health physics at Georgia Tech as well as a master's and a doctorate degree in nuclear engineering at the University of Maryland. Jones previously served on the Augsburg Board of Regents from 2010 to 2012 and was elected to a new term in 2017.
---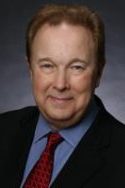 Wayne Jorgenson '71 is a 40-year veteran of the financial services industry. He is a senior vice president of Wealth Management at UBS Financial Services, Inc. in Bloomington, Minn. He is accredited with the designations of Certified Financial Planner (CFP) and Certified Investment Management Analyst (CIMA), which he earned in 2000 from the Investment Management Consultants Association's program through the Wharton School of Business. Jorgenson has a passion for Augsburg and has been among the University's most active alumni—serving on the Alumni Board, the MBA Advisory Board, and most recently as the leader of the Alumni Class Challenge Campaign for the Hagfors Center for Science, Business, and Religion. He is a Civil War historian and in 2012 published the book, "Every Man Did His Duty: Pictures and Stories of the Men of the First Minnesota." He and his wife, Carol '72, live in Eden Prairie, Minn., and are members of St. Andrew Lutheran Church.
---
Dean Kennedy '75 serves as chief strategy officer of Texakoma Oil & Gas Corporation, working with the company's geological and engineering staff in identifying exploration and production opportunities. As a co-founder of the company, Kennedy previously served as president and chief executive officer, leading the corporation to become a major producer of coal bed methane gas in the San Juan Basin of New Mexico. Kennedy successfully led the company's divestiture of its San Juan Basin asset in 2004. During his time at Augsburg, Kennedy was a four-year varsity wrestler and was named an All-American his senior year. He was also a two-time Minnesota Intercollegiate Athletic Conference champion and a two-time MIAC Tournament Most Valuable Player. In 1996, Kennedy was inducted into the Augsburg Athletic Hall of Fame. Kennedy previously served on the Augsburg Board of Regents from 2005 to 2013 and was elected to a new term in 2017.
---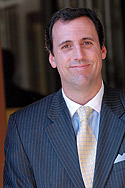 Toby Piper LaBelle '96 is senior vice president of Northland Securities, a securities brokerage firm in Minneapolis, Minn., where he built and leads the corporate-client services group that supports companies from the entrepreneurial stage through their eventual liquidity events. Previously, LaBelle served as a financial advisor at Morgan Stanley and held several positions, including institutional equity trader, at Piper Jaffray & Co. LaBelle has been an active volunteer for the StepUP program at Augsburg, providing important leadership to the program's advisory board, which, since 2002 has given its annual service award in his name. Alongside his service to Augsburg, LaBelle is also on the Board of Interfaith Outreach & Community Partners and several foundations.
---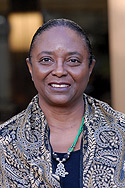 LaJune Thomas Lange, J.D. '75 is known for her international expertise in law and human rights and served a distinguished career as judge in the Fourth Judicial District of Minnesota. She is a former co-vice chair of the Minnesota Supreme Court Task Force on Racial Bias in the Courts, and of the Minnesota Supreme Court Task Force on Gender Fairness in the Courts. Lange currently serves as president of the International Leadership Institute, which provides technical assistance, civic education, election monitoring, conflict reduction, and rule of law programs to people and nations in transition. She is a senior fellow with the Humphrey Institute and an Honorary Consul for the Republic of South Africa in Minnesota. Lange obtained her juris doctorate from the University of Minnesota Law School.
---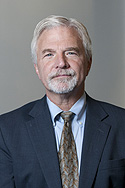 Steven E. Larson, M.D. '72 is chief executive officer and chairman of the board of Riverside Medical Clinic, a multi-specialty medical group in Riverside, Calif., where he oversees 130 health care professionals. Larson also serves as chair of the California Medical Association's Board of Trustees, and he is a delegate to the American Medical Association, representing Riverside and San Bernardino, Calif., physicians. Larson is a clinical professor of biomedical sciences at the University of California, Riverside. He earned his medical degree from the Medical College of Wisconsin in 1975, and he completed a residency in internal medicine in 1978 and a fellowship in infectious diseases in 1980. He earned a master of public health degree from Loma Linda University in 1988. Larson is a member of the Medical Group Managers Association, the Infectious Disease Society of America, the Southern California Infectious Disease Society, and the American College of Physicians.
---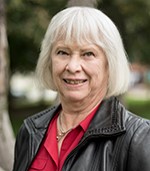 Karolynn Lestrud '68 is a retired photography and publishing industry professional; a former board member in historic preservation and performing arts organizations; and an active volunteer in arts, education, and theater. She is a founding member of both the Steamboat Springs and the Routt County Historic Preservation Advisory Boards in Colorado. Lestrud also has served as president and as a board member for the Perry-Mansfield Performing Arts School and Camp and continues as a volunteer tour guide and archivist. Lestrud also works with children's education programs as a storyteller in the Steamboat Springs Chapter of the Spellbinders organization. After earning a bachelor's in English and French education at Augsburg, Lestrud completed a master's degree in linguistics at the University of Oregon. Lestrud was elected to the Augsburg Board of Regents in 2017.
---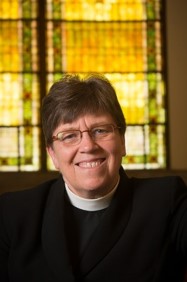 Rev. Patricia J. Lull, an ex officio member of the Augsburg Board of Regents, was elected bishop of the Saint Paul Area Synod of the Evangelical Lutheran Church in America in May 2014. At the time of her election, Lull was serving as the executive director of the Saint Paul Area Council of Churches. Prior to that, she worked in campus ministry at Augsburg University, as dean of students at Luther Seminary, and as director of Lutheran Campus Ministry for the ELCA. Lull earned a bachelor's degree in religion from the College of Wooster in Wooster, Ohio, and completed her theological education at Yale Divinity School in New Haven, Connecticut. Following her ordination in 1979, Lull served as a pastor at Christ Lutheran Church in Athens, Ohio, and St. Paul Lutheran Church in Alpena, Michigan. Lull has lived in Saint Paul, Minnesota since 2001 and is a member of Gloria Dei Lutheran Church. She volunteers with Project Home, a shelter for homeless families, and is a published writer and frequent speaker on topics ranging from faith formation to leadership development.
---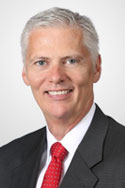 Dennis Meyer '78 is an accomplished marketing professional and strategist whose disciplined approach to marketing and business development has transformed organization across industries. Meyer most recently as the first-ever chief marketing and business development officer at the national trial law firm of Robins Kaplan LLP. Prior to that, Meyer served in executive marketing leadership roles in multiple industries including architecture, building engineering, and publishing. Whether overseeing global business development teams or successfully revamping the marketing structure of Fortune 500 companies, Meyer has become known for his ability to develop and execute successful marketing programs focused on market segmentation and stakeholder cross-selling.
---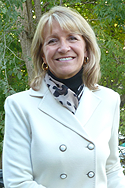 Pam Moksnes '79 is vice president for gift planning services, LCMS, through the Lutheran Church Extension Fund. Pam and her husband, Mark Moksnes '79, vice president of sales and marketing at WellPoint, have been among Augsburg's most engaged alumni, with generous gifts to support athletics, campus ministry, the Lindell Library, Oren Gateway Center, and as lead annual fund donors in the Maroon & Silver Society. Moksnes is passionate about financial literacy and leadership for women and was instrumental in several Women's Connections events at Augsburg. Currently, she is involved with the Augsburg Women Engaged (AWE) initiative. Moksnes has served on the Fellowship of Christian Athletes state board, and she was elected and served four terms on the National Board of Directors of the Lutheran Church Extension Fund. She attends Cross View Lutheran Church in Edina, Minn.
---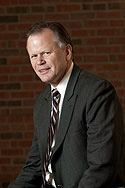 Jeffrey Nodland '77 is the president and chief executive officer of KIK Custom Products (KCP), one of North America's largest manufacturers of national-brand consumer products—including Johnson & Johnson, Procter & Gamble, Unilever, Henkel, and L'Oreal—and in-house brand products for retailers including Dollar General, Kroger, Target, Wal-Mart, and Sysco. The company also is the largest manufacturer of products for pool and spa care as well as for auto care, owning the Prestone brand of anti-freeze. Previously, Nodland had a 30-year career in specialty chemical and coatings manufacturing, serving in executive leadership positions for companies such as Hexion Specialty Chemicals; Resolution Performance Products; and McWhorter Technologies, a specialty chemical company spun off by Valspar in 1994. He spent the first 17 years of his career with the Valspar Corporation in various management and leadership roles. In addition to his BA from Augsburg, Nodland holds an MBA from the University of St. Thomas. Nodland and his wife, Becky Bjella Nodland '79, live in The Woodlands, Texas, a suburb of Houston. Nodland was elected to the Augsburg Board of Regents in 2011, for which he now serves as chair.
---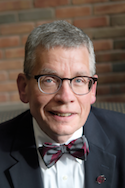 Paul C. Pribbenow, Ph.D. is the tenth president of Augsburg University. Before coming to Augsburg in 2006, Pribbenow served as president of Rockford College in Rockford, Ill. He also has served as research fellow for the Center of Inquiry in the Liberal Arts at Wabash College (Indiana); dean for College Advancement and secretary of the Board of Trustees at Wabash College; vice president of the School of the Art Institute of Chicago; and associate dean of the Divinity School of the University of Chicago. Pribbenow holds a bachelor's degree from Luther College, and a master's degree and doctorate in social ethics from the University of Chicago. Pribbenow was recently elected to the National Campus Compact Board of Directors, having chaired the state board of Minnesota Campus Compact for the past several years. Locally, he serves on the executive committee of the Minnesota Private College Council, Pillsbury United Communities Board, and the Oslo Center US Foundation Board of Directors, and is chair of the VocalEssence Board of Directors and the Central Corridor Anchor Partnership.
---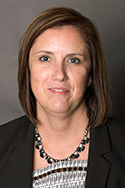 Rachel L. Pringnitz '02, '07 MBA began her career at Mayo Clinic in 1993, working in the Department of Laboratory Medicine and Pathology in Rochester, Minnesota. Her tenure included the roles of senior business analyst, quality coordinator, and operations manager. In 2009 she transitioned to Mayo Clinic's Office of Access Management where she served as operations manager and interim operations administrator. In 2012, Pringnitz took on the operations administrator role supporting Mayo Clinic's Division of General Internal Medicine. Her oversight includes Executive and Internal Medicine, Consultative General Internal Medicine, Diagnostic Breast Clinic, Women's Health Clinic, Palliative Medicine, Complementary and Integrative Medicine, Fibromyalgia Program, Comprehensive Medical Care Team, and six hospital services. She also supports Home Parenteral Nutrition, Home Enteral Nutrition, and Mayo Clinic's Office of Women's Health. In 2016, she assumed support for the Center of Executive Health and International Medicine across the Mayo Clinic enterprise. Pringnitz holds a bachelor's degree and a master's degree in business administration from Augsburg.
---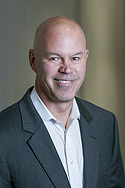 Dean Sundquist '81 serves as chairman and chief executive officer of Mate Precision Tooling, one of the world's leading manufacturers of high-quality tooling for the sheet metal fabrication industry. He earned an undergraduate degree from Augsburg in 1981 and an MBA from the University of Minnesota in 1983. Sundquist is an active member of the Society of Manufacturing Engineers, the Fabricators & Manufacturers Association, and the Association for Manufacturing Technology. He also is a long-time member and former board member of the Young Presidents' Organization and the World Presidents' Organization. He and his wife, Amy, fund the Augsburg Sundquist Scholars, a summer research opportunity for students in the sciences.

---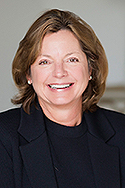 Jill Nelson Thomas is a third generation, lifelong resident of Tulsa, Oklahoma. She studied psychology and business, earning her bachelor's degree from the University of Tulsa in 1977. She returned to TU to study law and received her Juris Doctor degree in 1986. She and her husband, Robert, have been avid advocates for the Alzheimer's Association for 20 years. Additionally, they are committed to and provide support for several Tulsa community organizations including the Mental Health Association of Oklahoma, the University of Tulsa, Boston Avenue United Methodist Church, Tulsa Area United Way, and the Tulsa Ballet. She is president elect for Tulsa Town Hall and chairs the board development committee for Family & Children's Services of Oklahoma. Since 2014, Jill and Robert have been committed to focusing on collegiate recovery through Augsburg and its StepUP® program.
---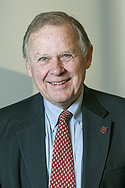 David Tiede, Ph.D. retired in 2005 from Luther Seminary as president and professor of New Testament. He renewed his teaching in 2005 as the Bernhard M. Christensen Professor of Religion and Vocation at Augsburg. He re-entered administration in 2010 as interim president of Wartburg Seminary and in 2013 as interim president of Luther College. His academic studies are focused on the world of the New Testament. His current vocations are as husband, father, and grandfather; student of the New Testament and Christian Origins; and friend of the institutions of the church and their leaders. He and his wife, Muffy, worship at Living Waters Lutheran Church in Lino Lakes, Minn., where their daughter is the pastor and they sit with their grandchildren.
---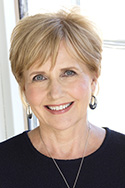 Vicki Turnquist has more than 30 years of banking experience and serves on the Board of Directors of Citizens Independent Bank in St. Louis Park, Minn. Turnquist was the founder and CEO of Private Bank Minnesota, which was sold in June 2014. Throughout her 20-year tenure with PBM, she served on both the bank and holding company boards. She has been an engaged community volunteer throughout her career, and she serves on the American Red Cross Minnesota Region Board; the Mount Olivet Lutheran Church Council; and is an active Rotarian. She chaired her 225-member Rotary club in its centennial year and has been active in and served on the boards of a number of other community organizations. Turnquist has been highly recognized in the financial community for her leadership and finance expertise. Among her honors, she was named as one of Finance and Commerce's Top Women in Finance both in 2010 and 2012, and she earned the Minneapolis St. Paul Business Journal Women in Business Award in 2007.
---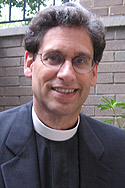 Rev. Mark N. Wilhelm, Ph.D. is executive director for the Network of ELCA Colleges and Universities. In that capacity, he serves as program director for higher education in the Domestic Mission unit of the ELCA's churchwide organization. Wilhelm staffed various educational ministries with the churchwide organization from 2001 to 2015. Before being called to churchwide ministries, he served as an associate director of the Center for the Study of Theological Education at Auburn Theological Seminary in New York. Wilhelm has served pastorates in Maryland and New York City. He holds a bachelor's degree from St. Olaf College, a Master of Divinity degree from Luther Seminary, and a Master of Philosophy and a doctoral degree in American church history from Union Theological Seminary in New York.
---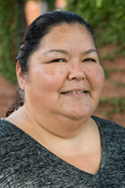 Noya Woodrich '92, '94 MSW, an Athabascan Indian and Alaska native, earned her bachelor's degree in social work from Augsburg and went on to complete Augsburg's Master of Social Work program. She was president and chief executive officer of the Greater Minneapolis Council of Churches from 2012 to 2016. Woodrich previously led the council's Division of Indian Work as senior vice president and executive director, and her connection to the Greater Minneapolis Council of Churches began in 1991 through an internship experience occurring as part of her social work education. Noya has taught at Augsburg and at Metropolitan State. Her involvement on committees, tasks forces, and boards is extensive and primarily focuses on inequity in health and education for American Indians.
---