The Augsburg Department of Nursing is designed exclusively for registered nurses who want to increase their opportunities in the healthcare field.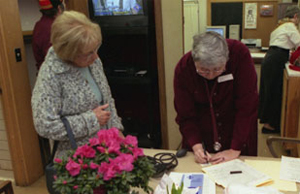 The scope of nursing practice is changing and expanding; nurses practice in hospitals, clinics, corporations, parishes, government agencies, schools, and community organizations, or in their own private practices. Wherever they work, nurses provide comprehensive health care for persons, groups, and communities of diverse cultures and socioeconomic levels throughout the life span.
The bachelor's degree equips nurses to synthesize knowledge from the liberal arts with the art and science of nursing. The nursing program at Augsburg also provides educational opportunities to increase skills in critical thinking, clinical investigation, and decision-making in preparation for challenging new nursing positions in emerging care systems.
Augsburg's nursing program, which leads to a bachelor of science degree with a major in nursing, is fully accredited by the Commission on Collegiate Nursing Education (CCNE). Graduates of the program are eligible to apply for a public health nurse registration certificate through the Minnesota State Board of Nursing.