As Augsburg approaches it's 150th Anniversary (in 2019), we continue to lift up important parts of our heritage.
2013 Heritage Day with Dr. Vitor Westhelle
What is the Church Called to Say About Money, Jobs and Politics?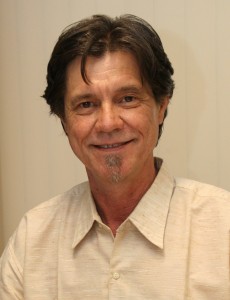 Vítor Westhelle is professor of Systematic Theology at the Lutheran School of Theology at Chicago and the chair of Luther Research at FACULDADES-EST, São Leopoldo, Brazil. He is also the honorary professor of theology at the University of Aarhus. Born in Brazil and ordained in IECLB, he is a gifted teacher with the soul of a poet adept at playing different keys of the theological ivories. His voice has shaped the works of many a theologian over the years. A highly sought-out speaker, Westhelle lectures and consults globally.  His presentations/writings on Luther, Postcolonialism, the Apocalyptic and Eschatology are widely acclaimed. He is the author/editor of several books with Eschatology and Space: The Lost Dimension in Theology Past and Present being the latest (Palgrave/Macmillan, September 2012) and praised as the best book in theology in the last decade (Elsa Tamez).
Dr. Vitor Westhelle 2013 Heritage Day Lecture (audio)
About our annual Heritage Day
Augsburg was founded in 1869 by Norwegian Lutheran immigrants seeking to educate leaders for church and society.  Augsburg's Lutheran heritage — its "faith and values" — continues to shape its mission in the midst of a religiously diverse campus and neighborhood. Since 2005, Augsburg College has celebrated its founding by inviting notable guests to speak on subjects related to Augsburg's roots in the 16th Century Reformation of the Christian Church.  Heritage Day themes are aligned with the themes of the Luther Decade initiative. The Augsburg College Heritage Day (also known as "Founders Day") is a joint venture of the Augsburg College Christensen Center for Vocation, the Augsburg College Religion Department, and the Augsburg College Office of the President. For further information, please visit http://www.augsburg.edu/religion/heritage-day