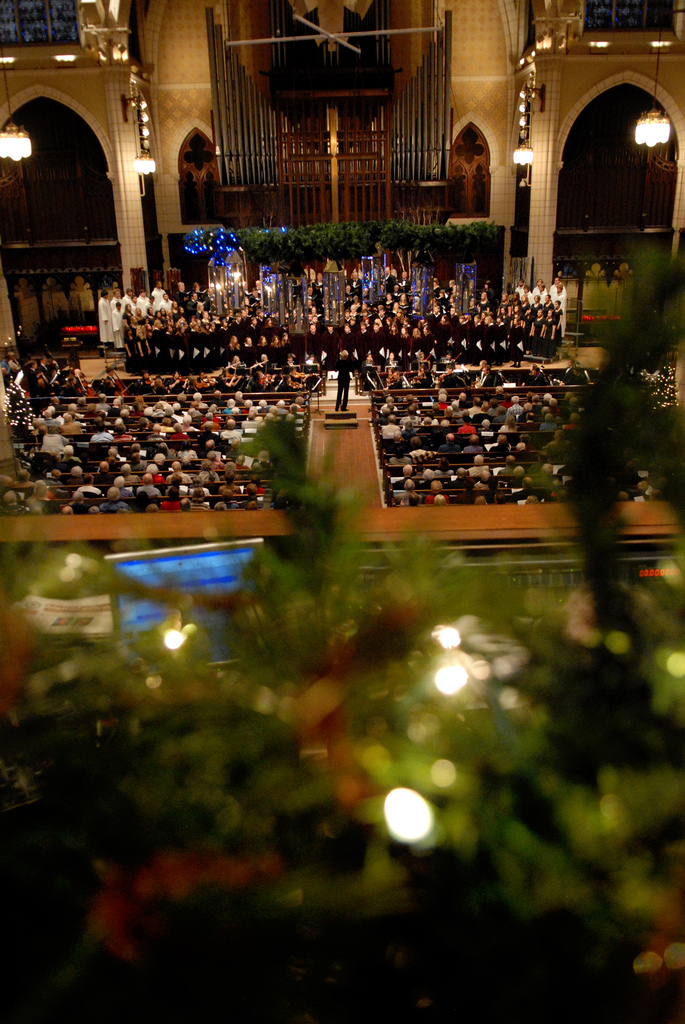 2017 Advent Vespers
Thursday, November 30 at 8 p.m. (Open Rehearsal)
Friday, December 1, 2016 at 5 & 8 p.m.
Saturday, December 2, 2016 at 2 & 5 p.m.
Advent Vespers celebrates the beginning of the Christmas season with traditional and contemporary hymns, anthems, and carols. The Augsburg College Advent Vespers celebration is one of the largest holiday music events in the Twin Cities with over 10,000 worshipers participating annually.
Held in the beautifully renovated Central Lutheran Church in downtown Minneapolis, this celebration combines more than 300 participants including choirs, instrumentalists, readers, and a full liturgical party.
The services highlight the majesty of the space at Central Lutheran Church. Follow the drama of the processions and capture the splendor of the sounds from the massed choirs scattered throughout the sanctuary.
Seating Envelopes
Seating envelopes (your 'ticket' to get in the door!), are required, and are are distributed on a first-come, first-served basis beginning in late October.
Seating envelopes are also available:
In the Music Office
At the Christensen Center Welcome Desk
Suggested Donations
Suggested donations, received at the door, are $25 per person. Generous contributions are greatly needed to make these services possible.
Medical supplies will be donated to the Augsburg Central Nursing Center. For nearly 20 years, the Department of Nursing at Augsburg College has operated a free health focused drop-in center for people experiencing homelessness at Central Lutheran Church. Basic supplies are needed to continue to serve the over 6,700 people each year. Please consider bringing new adult socks, soap, toothpaste, diapers (size 5 or 6), Band-Aids or other simple alignments to promote healing.
Additional Questions About Advent Vespers?  Feel free to contact the Music Office directly at 612-330-1265.