2017 Services

Thursday, November 30, 2017 at 8 p.m. (Open Final Rehearsal)
Friday, December 1, 2017 at 5 & 8 p.m.
Saturday, December 2, 2017 at 2 & 5 p.m.
CELEBRATING A SEASON OF HOPE…
For more than three decades, Augsburg University has ushered in the Advent and Christmas seasons with Advent Vespers, a magnificent experience of music and liturgy, focusing on the theme of preparation and culminating in the joyful celebration of the Incarnation. Advent Vespers is set in downtown Minneapolis in the majestic sanctuary of Central Lutheran Church, soaring 65 feet high with large stained-glass windows.
…AND A SEASON OF CHANGE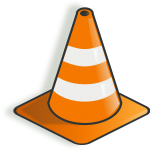 Throughout 2017, Central Lutheran Church has been undergoing facility renovations to better support its life and mission. While the historic sanctuary that houses Advent Vespers will remain mostly untouched by construction, there are some changes being made to best accommodate worshipers during this transition.
Advent Vespers will temporarily:
Reduce to 4 worship services (eliminating the 8 p.m. service on Saturday)
Open the final rehearsal on Thursday, November 30 (Limited to 500, seating envelopes required)
Eliminate group reserved seating to accommodate more guests
RESERVE YOUR SPOT
October 20 at Noon
. They can be requested online, by mail, or in person at the Augsburg Music Office or Christensen Center Welcome Desk
Suggested Donations
Suggested donations, received at the door, are $25 per person. Generous contributions are greatly needed to make these services possible.
Additional Opportunity – Medical supplies will be donated to the Augsburg Central Nursing Center. For over 25 years, the Department of Nursing at Augsburg University has operated a free health focused drop-in center for people experiencing homelessness at Central Lutheran Church. Basic supplies are needed to continue to serve the over 6,700 people each year. Please consider bringing new adult socks & adult underwear, soap, toothpaste, diapers (size 5 or 6), Band-Aids or other simple alignments to promote healing.
Additional Questions About Advent Vespers?  Feel free to contact the Music Office directly at 612-330-1265.
---