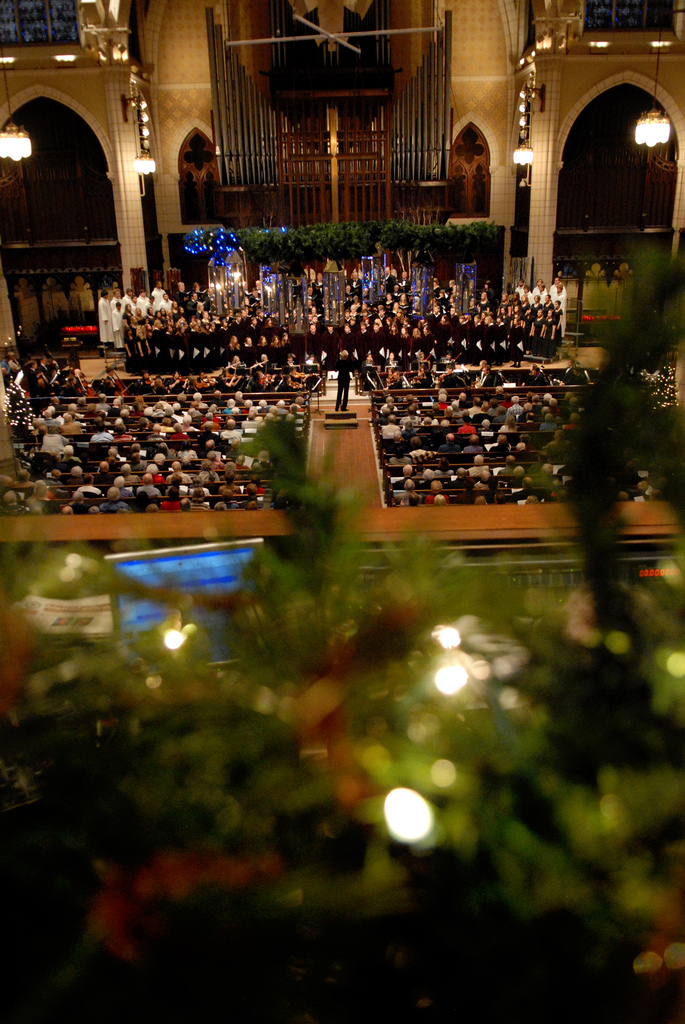 Advent Vespers 2014
Information for our 2014 performances coming soon.
About Advent Vespers
Advent Vespers celebrates the beginning of the Christmas season with traditional and contemporary hymns, anthems, and carols. The Augsburg College Advent Vespers celebration is one of the largest holiday music events in the Twin Cities with over 10,000 worshiper participating annually.
Held in the beautifully renovated Central Lutheran Church in downtown Minneapolis, this celebration combines more than 300 participants including choirs, instrumentalists, readers, and a full liturgical party.
The services highlight the majesty of the space at Central Lutheran Church. Follow the drama of the processions and capture the splendor of the sounds from the massed choirs scattered throughout the sanctuary.