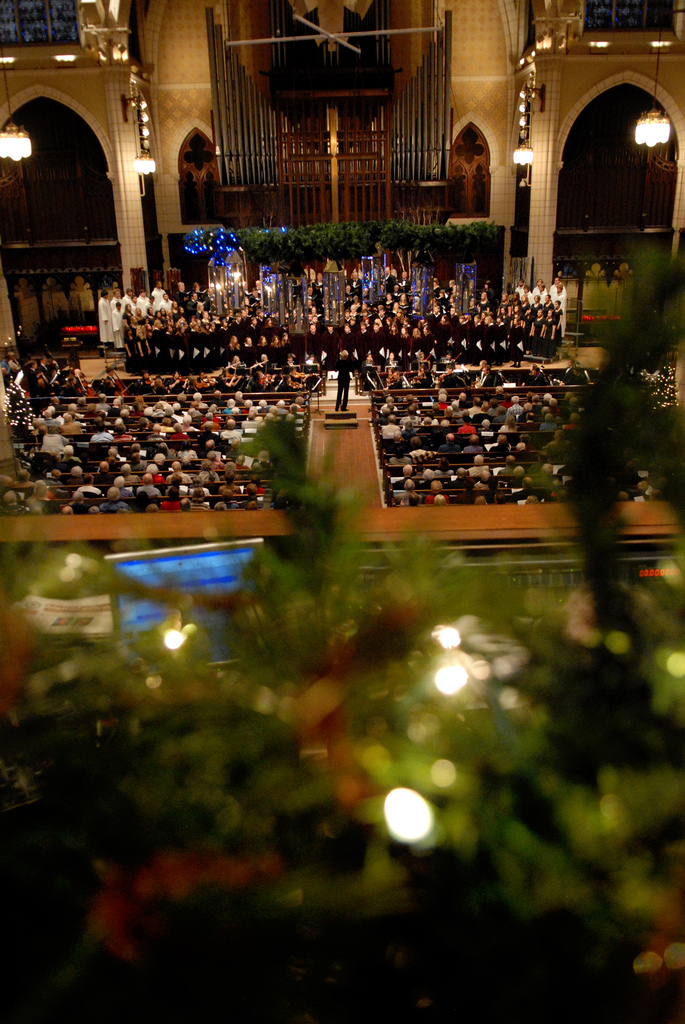 Advent Vespers 2014
Friday, December 5, 2014 at 5 & 8 p.m.
Saturday, December 6, 2014 at 2, 5, & 8 p.m.
Seating envelopes (your 'ticket' to get in the door!), are required, and will be available beginning November 1.  They are distributed on a first-come, first-served basis.
Reservations can be made online by following the link, Vespers Reservations, located in the column to the right or by contacting the Music Office directly at 612-330-1265.
Suggested donations, received at the door, are $15 per person or $40 per family. Non-perishable food donations will also be collected before each service for distribution to community food banks.
About Advent Vespers
Advent Vespers celebrates the beginning of the Christmas season with traditional and contemporary hymns, anthems, and carols. The Augsburg College Advent Vespers celebration is one of the largest holiday music events in the Twin Cities with over 10,000 worshiper participating annually.
Held in the beautifully renovated Central Lutheran Church in downtown Minneapolis, this celebration combines more than 300 participants including choirs, instrumentalists, readers, and a full liturgical party.
The services highlight the majesty of the space at Central Lutheran Church. Follow the drama of the processions and capture the splendor of the sounds from the massed choirs scattered throughout the sanctuary.