The Music Department at Augsburg University offers professional music training in the context of a liberal arts curriculum through three degrees and five music majors. Students receive a solid foundation of music history and repertoire, music theory and aural skills, and numerous performance opportunities.  It also offers a variety of music courses and ensemble experiences that are available to both music & non-music majors and courses that meet Augsburg's Liberal Arts Foundation requirements.
Augsburg's location in the heart of a major artistic center makes it an ideal place to study music, and the music faculty seek and encourage opportunities that connect the campus and the greater arts communities. These opportunities allow students to explore the links between theory and applied knowledge and may take many forms, including internships; community performances; music therapy practica; community-based learning projects; required off-campus performance and concert attendance assignments; or travel and study within and outside the United States.
The music department is an institutional member of the National Association of Schools of Music (NASM) and the American Music Therapy Association (AMTA).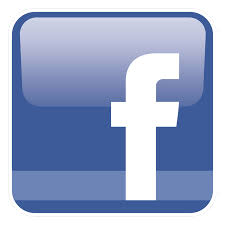 ---
Major Upcoming Events & announcements:
See our Calendar for a full schedule of all performances, recitals and Music Department events:
As of Monday, March 23, the Augsburg Music Department has canceled all events and concerts for the remainder of this academic year due to the COVID-19 virus. If you have specific questions, please contact the Music Office, at musicdept@augsburg.edu or Faculty members directly.
---
Moving Music Online
Professor Kristina Boerger, D.M.A. – John N. Schwartz Professor of Choral Leadership and Conducting at Augsburg – was not able to transfer her classes online as easily as other Augsburg professors. She needed to change her entire curriculum to fit an online platform…(full article)
---
4'33" by John Cage
To finish out the spring semester, conductor Erika Svanoe, D.M.A. engaged members of the Augsburg Concert Band in a unique project – A remote performance of John Cage's 4'33".  We invite you to check it out!
---
A New Faculty Member…
We are pleased to share with you the exciting news that Mallory Alekna has accepted our offer of a tenure-track position in Music, Human Development, and Learning, beginning Fall 2020. Mallory is completing her PhD at Arizona State University and holds an MM in music education from Indiana University – Bloomington. She has public school experience in instrumental, general, and choral music and has worked with programs providing arts learning in communities. Her PhD dissertation is on access, equity, and inclusion among music majors, and she previously completed a study on recruitment of persons of color into university music programs.