We invite ALL students at Augsburg to participate in music. Whether you are a singer, instrumentalist, producer, rapper, or DJ – we have opportunities for you at Augsburg.  Do you want to learn more?  Here are 3-easy steps to get started!
#1 – Join us on a MUSIC EXPLORATION DAY
This is your opportunity to discover Music at Augsburg, meet our highly talented and caring instructors, and learn more about your individualized opportunities in the department for both music majors AND non-music majors. Should you be unable to attend an upcoming date(s) below, contact the music office as soon as possible to assure that your Augsburg Application and Fine Arts Scholarship (FAS) receives full consideration.
Register today for our next scheduled virtual Music Exploration Evening:
January 31, 2022
February 22, 2022
March 3, 2022
Specific times and registration links will be added shortly!
#2 – FINE ARTS SCHOLARSHIPS are available to all AugGIES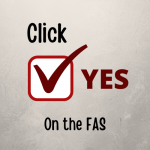 Fine Arts Scholarships (FAS) are awarded to all Augsburg students who plan to continue actively participating in music while at Augsburg, and students need not major or minor in music to receive this scholarship! Here are a few important items to help you begin:
  First Apply to Augsburg to begin the process of receiving an FAS from the music department.
  On your application, be sure to enter Music as an interest in the Activities and Interests section – This will activate the FAS Scholarship as an option!
  CLICK YES for the FAS!  Even if you are unsure if the FAS is right for you – Click the button and our faculty can begin the conversation.
  Finally, to formally receive & accept the FAS scholarship, a brief meeting with Augsburg faculty will be scheduled (currently via Zoom).  During this time, faculty will hear you perform on your primary instrument, learn a bit more about your musical background, chat about your degree & program interests at Augsburg, and answer any questions.
#3 – HOW TO APPLY to Augsburg University
Applying to Augsburg University is the first step to opening up all of the program information and scholarship options at Augsburg!  Once you have selected MUSIC as a degree path or interest at Augsburg, checked YES for the FAS, and SUBMITTED your application, you will be contacted by a Music Department Faculty member directly who will assist you with all department and FAS requirements. 
Are you ready to see what Music at Augsburg could look like for you?
---
Request Information
Are you interested in learning more about Music at Augsburg but not ready to apply yet?  Do you have a question about a specific music degree program?  Fill out this form to get started!
---
Frequently asked questions:
What should I perform during my meeting with faculty?
See this attached document for more detailed information
What are the requirements of the FAS?
All students must meet with Augsburg Faculty to determine best placement options (currently taking place on Zoom). Additionally, students receiving the music FAS are required to take lessons and participate in an ensemble while studying at Augsburg University.
How much is the FAS?
The music FAS scholarship is $3000 annually. Please note that taking music lessons is one of the requirements for this award. Music majors take 1-hour lessons to complete both degree & FAS requirements ($800/semester) and non-music majors are required to take 30-minute lessons for the FAS ($400/semester).
I have more questions for the music department, where do I start?
Email the Music Office at musicdept@augsburg.edu with your question(s) and contact information. We will direct your inquiry to the appropriate faculty member.  Or to connect directly with a faculty member, check out the directory here.