We are currently learning with 12 faith communities throughout the Twin Cities as part of Phase One. These faith communities were identified by their peers as places currently engaged in effective ministry with young adults. They represent a variety of denominations, cultures, ethnicities, and approaches to ministry. Some have been around for over 100 years while some are just beginning and many are in between. Whether they gather by the dozens or thousands, these faith communities have created space for young adults. Our research team is working to discover what makes these communities effective with young adults.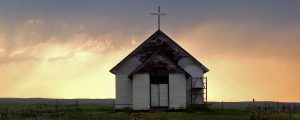 APPLY TO PARTNER AND INNOVATE WITH US
The Riverside Innovation Hub has designed with three different ways faith communities can partner with us through the Innovative Ministry Partnership. The three tracks provide different entry points for faith communities to partner with Riverside Innovation Hub and the larger learning community we aim to cultivate around common curiosities and calls to ministry with young adults. We recognize that faith communities may come to this work with different resources, contexts and capacity for partnership.
The application for all partnership opportunities opens Jan. 15, 2018 and closes Apr. 15, 2018.
Application Information
Innoative Ministry Partnership Options:
Track 1 includes coaching support with a young adult hired by the Riverside Innovation Hub in Year One and eligibility for grant funding in Year Two and Three of $25,000 – $30,000. Year Four will include evaluation and continued learning together about the experience. This track is limited to faith communities within a 30 minute drive of Minneapolis to make the sites accessible for the Innovation Coaches.
Track 2 faith communities would identify their own Innovation Coach in Year One to receive training with the Riverside Innovation Hub and would fund their own new ministry idea in Year Two and Three. Like Track 1, Year Four would include evaluating together the experiences and learnings in the first three years. This track is designed for faith communities located further away from the Twin Cities and/or faith communities who may prefer to use their own resources (for coaching and funding) to support their work and ministry ideas.
Track 3 is designed for faith communities who currently don't have capacity to tackle a new ministry initiative but are committed to being a learning partner throughout the project. These faith communities would be committed to being at the table for learning and conversation with Track 1 and 2 faith communities by attending learning seminars and workshops hosted by the Riverside Innovation Hub over the four years.