We are currently learning with 12 congregations throughout the Twin Cities as part of Phase One. These congregations were identified by their peers as congregations currently engaged in effective ministry with young adults. They represent a variety of denominations, cultures, ethnicities, and approaches to ministry. Some have been around for over 100 years while some are just beginning and many are in between. Whether they gather by the dozens or thousands, these congregations have created space for young adults. Our research team is working to discover what makes these congregations effective with young adults.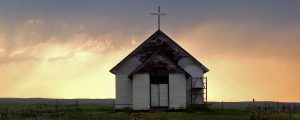 Apply to Partner and Innovate With Us
We begin accepting applications for our 4-year Innovative Ministry Partnership in January 2018. Congregations selected for the Innovative Ministry Partnership will be matched with a young adult Innovation Coach in the fall of 2018 for 9 months of intentional discernment work leading to the creation of an innovative young adult ministry grant proposal. These grants will be in the range of $25,000 – $30,000 and will be used by the Innovative Ministry Partners to fund two years of new work with young adults. At the end of these two years of experimentation and implementation, the Riverside Innovation Hub and our Innovative Ministry Partners will spend 1-year evaluating our work together, seeking to gain a deeper understanding of effective ministry with young adults.
Find more information about the Innovative Ministry Partnership and other opportunities for congregations here.