The Riverside Innovation Hub is looking to add another team member to our final year of work with this project. Please check out and share in your networks our job posting for a coordinator position with RIH that will support our final year of story collecting, sharing and evaluation. This one year, part time position offers a unique opportunity to engage in the learning of the Riverside Innovation Hub alongside congregations and young adults seeking the call to be neighbor, faithfully.
D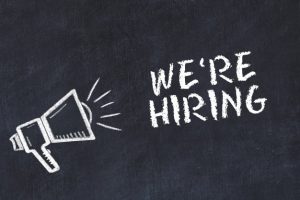 uring previous years, 16 faith communities have been learning with young adults, with their local neighbors and with each other. They have been exploring the call to be neighbor in the public square for the common good. They have been experimenting and taking risks based on their learnings thanks to subgranted funds of up to $30,000 over the past two years.  2021 will usher in the final year of these congregational partnerships and will include a focus on sustainability, celebration, collecting stories and assessment.
The Riverside Innovation Hub has designed a one-year role (Jan. 1, 2021 thru Dec. 31, 2021) for a part-time (20hrs/week) communications coordinator. This position will help tell the story of this project and implement an assessment process as the project concludes.
You can find the full job description and application here: https://augsburg.interviewexchange.com/jobofferdetails.jsp?JOBID=126746