---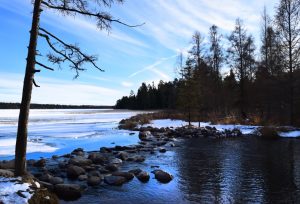 The most important insight we have gained from our five years of learning and experimenting at the intersections of church, neighborhood, and young adults is an affirmation of a hunch we had at the beginning of the project. Young adults are not interested in being a target market. They (we) would rather the church be deeply engaged in its context around issues that are threatening our neighbors' well-being.
We have discovered many young adults are actively seeking to live out a public faith and have vision, insight, passion, and wisdom that the church needs to hear. We are endeavoring on a book project that seeks to amplify these voices through a gathering to distill key themes and then select Young Adult authors, and scholar co-authors will write chapters about each theme, culminating in a book!  
---
The Threshold – Envisioning Event
We will gather a diverse community of approximately fifty young adults between the ages of 23 – 35 who are committed to helping God's people find ways to express the fullness of God's love and mercy.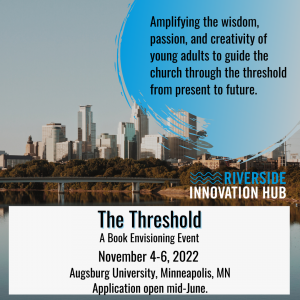 This community will gather November 4-6, 2022 at Augsburg University in Minneapolis, MN. Together we will begin to identify our deepest held concerns, hopes, and dreams for God's church and distill them down into key themes we want the church to know as it moves from the present moment, into the future. 
Participants' lodging and food expenses will be covered. Travel expenses, including airfare or mileage, will be reimbursed to the participant after the gathering in the form of a check. 
How to Apply
There is a 2 part application process.
1) Application Form – deadline July 22, 2022 [extended to Tuesday, July 26]
The google form to apply to attend the Threshold event contains five sections of questions: personal info, faith / spirituality and the church, commitment to diversity in all its forms, event related, and reference. To see the questions in PDF form, follow this link: PDF Copy of Questions
You are welcome to respond to the questions in written word, audio files, or video. See these instructions for more info: App Instructions
Apply to Attend
2) Reference Form – deadline July 26, 2022
The second part of the application process is a reference form. This is to be completed by a reference person. We are looking for references that can speak to why the applicant would be a good person to attend this event, someone with a mentor or pastoral role in their life. The reference form has three sections of questions: info about the reference person, short answer question about why they'd be a good person to have at the event, and ranking of the characteristics.
Reference Form
Who Should Apply
We are seeking participants between the ages of 23 – 35 who hold the following characteristics:
A hopeful realism about the church
A commitment to equity and inclusion
Willingness to engage in a critical, thoughtful way and communicate those thoughts to the larger group
A humble approach to listening and learning alongside others
A spirit of curiosity and inquiry
Grounded, ability to discern if you are speaking from scars rather than current wounds
Actively seeking ways to contribute to the common good
---
Writing Process
Author Selection
The key themes from the event will be the themes of each chapter of the book. We seek authors from the Threshold event and beyond to serve as a team of co-authors who will work together over the course of one year to write a book articulating these themes. Each young adult author will work with an established scholar or thought leader with expertise related to their assigned theme. Together they will author a chapter on their theme. Those who are selected to co-author the book will receive a stipend.  
Writing Retreats
During the year of writing, authors will also participate in two writing retreats where lodging, travel and meal expenses will be covered.
Published Book
The Augsburg staff will work to edit, promote, and publish the book through a reputable publisher, stay tuned to learn more!
If you'd like to receive occasional updates about this project, join our mailing list: Join our Mailing List.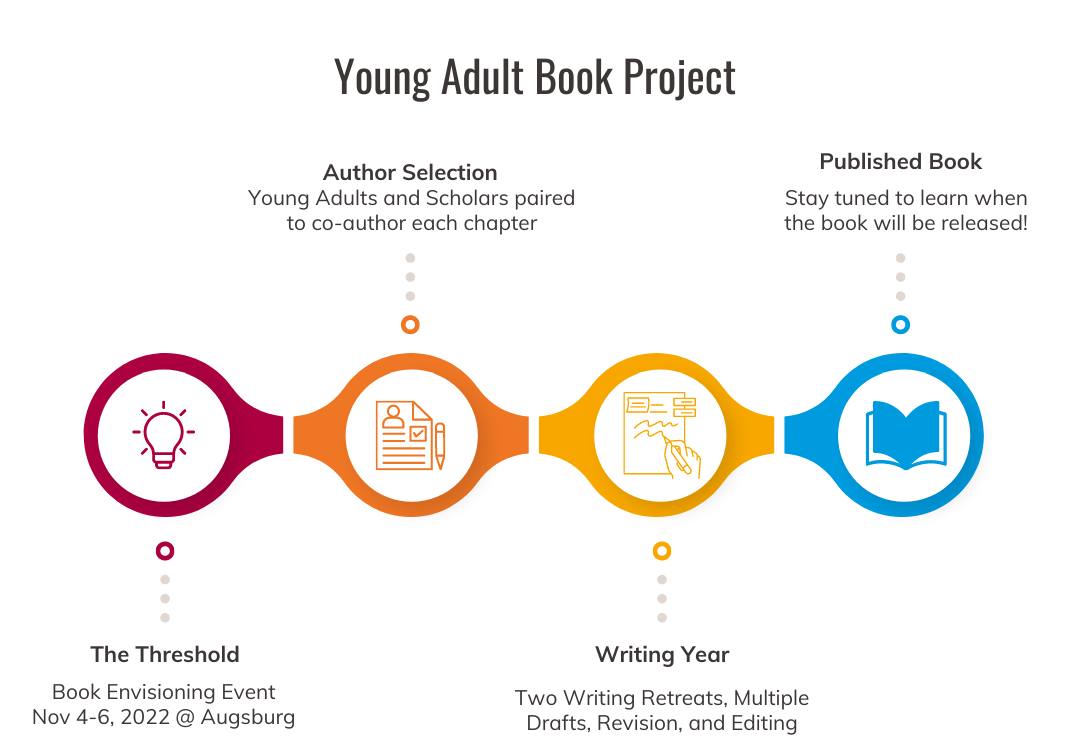 Questions? Curious to learn more?
Contact Amanda Vetsch at vetsch@augsburg.edu or 612-330-1229