We are excited to introduce the young adult writers for the young adult book project that is currently in progress! The co-author teams have been busy writing their chapter outlines and soon will be writing the first draft of their chapters. You can find out more about the project here.
Below you will meet our young adult writers that are leading this project. You can find the whole list of writers, their bios and headshots here.
Young Adult Writers
---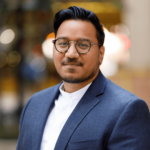 Amar D. Peterman (M.Div., Princeton Seminary) is an award-winning author and constructive theologian working at the intersection of faith and public life. His writing and research have been featured in Christianity Today, Faithfully Magazine, Fathom, The Berkeley Forum,, The Anxious Bench, Sojourners and The Christian Century. Amar is the founder of Scholarship for Religion and Society LLC, a research and consulting firm working with some of the leading philanthropic and civic institutions, religious organizations, and faith leaders in America today. Amar also serves as Program Manager at Interfaith America where he oversees programs related to emerging leaders, American evangelicalism, and Asian America. He writes regularly through his newsletter, "This Common Life." You can learn more about him at amarpeterman.com. Amar's co-author is Nicholas Tangen.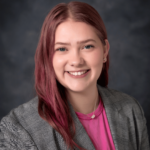 Kayla Zopfi is an Hunger Advocacy Fellow with the Evangelical Lutheran Church in America. Zopfi graduated from Concordia College, Moorhead, where they studied Religion, Political Science, and Interfaith Studies. Zopfi is interested in understanding how people's core values affect the way they see and interact with their communities and the world around them, and is passionate about institutional reform and storytelling. Kayla's co-author is Jeremy Myers.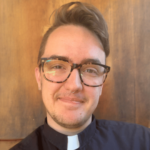 Rev. Drew Stever currently serves as a pastor in Southern California and lives with his partner, three kids, goldendoodle, and betta fish. He is a co-organizer for Koinonia Mutual Aid – a network of care for LGBTQIA+ and BIPOC faith leaders. In his free time, he is an amateur spoon carver, bird watcher, and moseying enthusiast. When thinking about power, Rev. Drew looks to those who inspire him the most – drag queens, women and femmes, queer folks, and artists. When used correctly, power is the ability to imagine and create new, liberating worlds and inspire people to come along for the ride. Drew's co-author is Pastor Angela Shannon.
Abby Grifno is an English teacher and writer based out of Washington, DC. She loves to write about local culture and has work featured in Bethesda Magazine, The Washington City Paper, and more. Beyond teaching and writing, Abby loves discussing theology within the church community. Abby's co-author is Jimmy Hoke.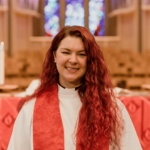 Rev. Madeline Burbank (she/her) is a pastor serving congregational and campus ministry in southern Wisconsin. Bringing particular perspectives as a queer leader and young adult, she highlights how God embraces the diversity of human relationships and inherent worth of pleasure, which reinforce our path toward mutual liberation. In addition to writing and pastoral care, she enjoys connecting with people through tabletop and video games, or birdwatching for Sandhill Cranes. Madeline's co-author is Kara Haug.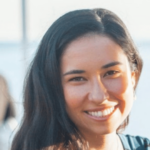 Shaya Aguilar was born and raised in Southern California. She has a B.A. in Psychology and Hispanic Studies and an M.S. in Ministry from Pepperdine University. Beyond the titles of friend, sister and daughter, she has served as an Assistant Chaplain in the spiritual life hub at Pepperdine and currently works as an Instructional Developer for Fuller Equip. She is grateful to be able to serve the church by making theological education accessible to those who may not be able to afford or invest in a seminary education. In her free time, she finds joy in exploring new hiking trails, cooking, and trying local coffee shops. She hopes to contribute to the dialogue that helps foster church communities that are known for being healing, hospitable and grace filled. Shaya's co-author is Soong-Chan Rah.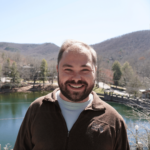 J.D. Mechelke is a Ph.D. student at Drew University in the division of Theological and Philosophical Studies in Religion. His research centers around political theology, vocation, and ecology in the Anthropocene. He holds a M.A. from Luther Seminary and a B.A. from Augsburg University. J.D. is a nomad in the United States. J.D's co-author is Talitha Amadea Aho.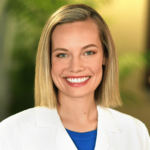 Sarah Brock Iverson is a physician assistant in Minnesota where she has practiced in both Family Medicine and Obstetrics & Gynecology. She is passionate about patient education, women's health, and fostering habits that promote long term health and wellness. Before becoming a PA, Sarah worked in a high school science lab in Rwanda, a dementia group home in rural Minnesota, and at Evangelical Lutheran Church in America Churchwide offices in Chicago. She enjoys running, cooking, traveling, and sailing on the Mississippi River with her husband, Andrew. Sarah's co-author is Jia Johnson.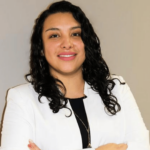 Catalina Morales Bahena is a community organizer currently located in Minnesota. She is about to receive her undergraduate degree in Theology and English from the University of St. Thomas in St. Paul, Minnesota. She is a proud DACA (Deferred Action for Childhood Arrivals) recipient and fierce advocate for immigration rights. Catalina conducted a TEDxUMN in 2018 about the struggles of undocumented immigrants called "Why We Need to Stop Talking About DACA & Start Talking About Immigrants." In 2019, she received the Immigrant of Distinction Award from American Immigration Lawyers Association for her work on Immigrant Sanctuary in Minnesota. Catalina's co-author is Rozella Haydée White.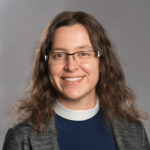 Amber Kalina serves as a pastor in rural Minnesota. She loves encouraging members of the Body of Christ to use their gifts and passions to serve God and neighbor. A Bible verse that guides her is, "Keep alert, stand firm in your faith, be courageous, be strong. Let all that you do be done in love" (1 Cor 16:13-14). Amber's co-author is Reesheda N. Graham Washington.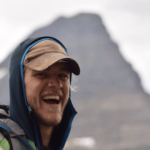 Baird Linke attends Wartburg Theological Seminary to become a pastor. Baird has worked with ELCA Young Adults, the Riverside Innovation Hub, and Lutherans Restoring Creation. He is from Montana and loves spending time outside with his dog Kintla, reading, and playing music. Baird has found that young people have a very clear-eyed view of the world they are stepping into and the pains and joys it carries. He thinks that the church needs to listen to young adults if it hopes to stay meaningful for people's lives. Baird's co-author is Rev. Kristen Glass Perez.