We are excited to introduce the young adult writers for the young adult book project that is currently in progress! The co-author teams have been busy writing their chapter outlines and soon will be writing the first draft of their chapters. You can find out more about the project here.
Below you will meet our young adult writers that are leading this project. You can find the whole list of writers, their bios and headshots here.
Young Adult Writers
---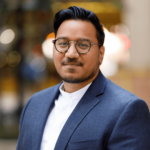 Amar D. Peterman (M.Div., Princeton Seminary) is an award-winning author and constructive theologian working at the intersection of faith and public life. His writing and research have been featured in Christianity Today, Faithfully Magazine, Fathom, The Berkeley Forum,, The Anxious Bench, Sojourners and The Christian Century. Amar is the founder of Scholarship for Religion and Society LLC, a research and consulting firm working with some of the leading philanthropic and civic institutions, religious organizations, and faith leaders in America today. Amar also serves as Program Manager at Interfaith America where he oversees programs related to emerging leaders, American evangelicalism, and Asian America. He writes regularly through his newsletter, "This Common Life." You can learn more about him at amarpeterman.com. Amar's co-author is Nicholas Tangen.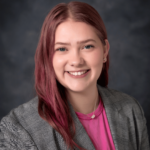 Kayla Zopfi is an Hunger Advocacy Fellow with the Evangelical Lutheran Church in America. Zopfi graduated from Concordia College, Moorhead, where they studied Religion, Political Science, and Interfaith Studies. Zopfi is interested in understanding how people's core values affect the way they see and interact with their communities and the world around them, and is passionate about institutional reform and storytelling. Kayla's co-author is Jeremy Myers.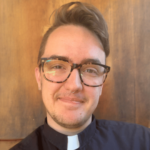 Rev. Drew Stever currently serves as a pastor in Southern California and lives with his partner, three kids, goldendoodle, and betta fish. He is a co-organizer for Koinonia Mutual Aid – a network of care for LGBTQIA+ and BIPOC faith leaders. In his free time, he is an amateur spoon carver, bird watcher, and moseying enthusiast. When thinking about power, Rev. Drew looks to those who inspire him the most – drag queens, women and femmes, queer folks, and artists. When used correctly, power is the ability to imagine and create new, liberating worlds and inspire people to come along for the ride. Drew's co-author is Pastor Angela Shannon.
Abby Grifno is an English teacher and writer based out of Washington, DC. She loves to write about local culture and has work featured in Bethesda Magazine, The Washington City Paper, and more. Beyond teaching and writing, Abby loves discussing theology within the church community. Abby's co-author is Jimmy Hoke.