Faithful Innovation at the Intersections
RIVERSIDE INNOVATION HUB
The Riverside Innovation Hub, an initiative of Augsburg's Christensen Center for Vocation, works alongside local congregations seeking to become Public Churches. A public church is committed to place based vocational discernment in the public square for the common good. In other words, our partner churches are pursuing God's call for them to be in relationship with their local neighborhoods in ways that bring flourishing and life. Our first learning community ran from Fall 2019 - Summer 2021. Our current learning community began Summer 2021 and will conclude Summer 2023. We anticipate a third learning community to launch Fall 2023 - Fall 2025 with an application process offered Spring of 2023.
Riverside
The riverside is a place of transformation. We are made new at the riverside.
Innovation
Innovation happens as we respond to God's call and our neighbors' lives.
Hub
We are called into transformation and innovation together, as a community.
RIH Learning Community Class of 2023
The Riverside Innovation Hub has been awarded a grant from the Lilly Endowment's Thriving Congregations Initiative to continue helping congregations live into placed-based vocational discernment in the public square for the common good through two-year learning communities of twelve congregations. 
Learn More about the Learning Community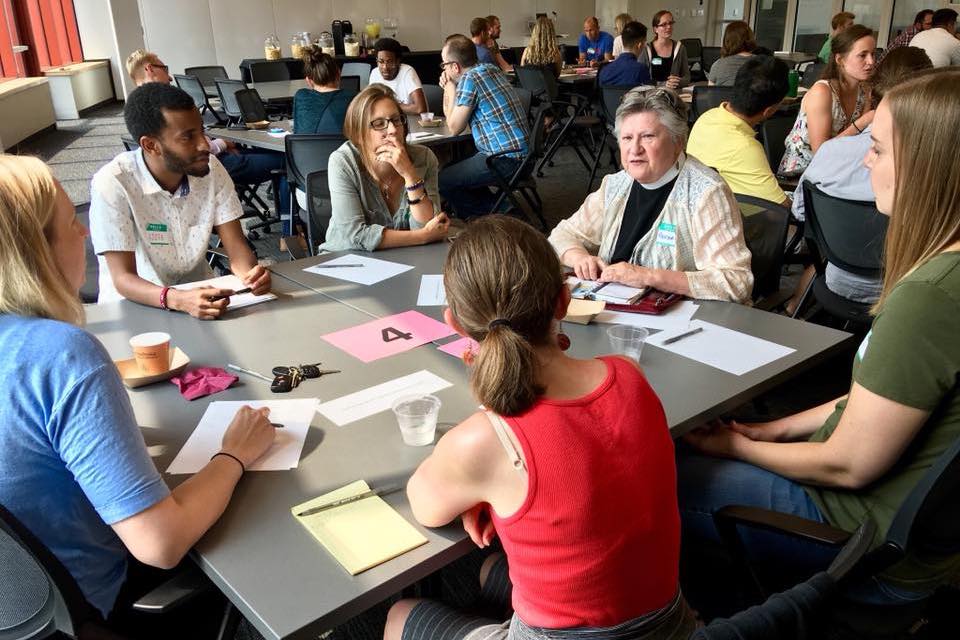 RIH Learning Community Class of 2021
From Fall 2019 to Summer 2021, RIH learned alongside twenty-five faith communities in the Twin Cities. Sixteen faith communities were invited into Primary Learning Partnerships. After a year of intentional listening work with a young adult Innovation Coach, partner faith communities submitted sub-grants to fund ideas informed by their contextual listening. Nine faith communities were invited into Periphery Learning Partnerships. They attend learning events and consider ways of practicing the Public Church Framework in their own contexts. The first two years of learning are summarized in our learning report.
Learning Report