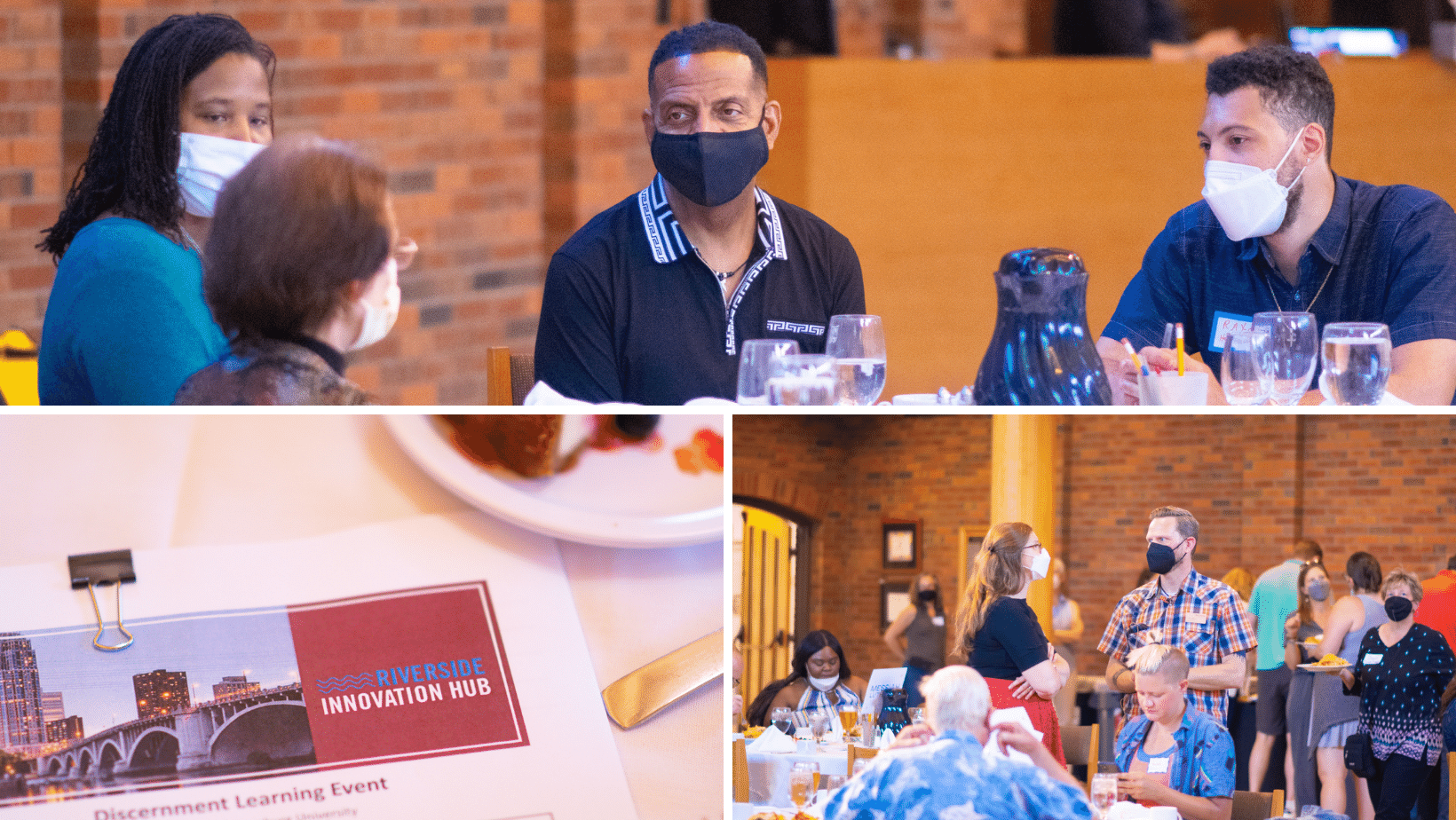 RIH's June 2022 Discernment Learning Event in Hoversten Chapel.
Current Learning CommunitY
The current CCV Riverside Innovation Hub learning community is made up of twelve faith communities located throughout the Twin Cities metro area. Each faith community is in a learning cohort along with three other congregations, a mentor, and a RIH staff facilitator. This learning community began their journey through the artforms of the Public Church Framework in Summer 2021 and will conclude in Summer 2023.
Faith Communities: Class of 2023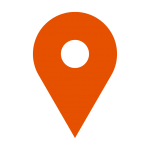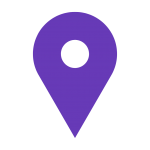 To read more about what the RIH Class of 2023 learning community is experiencing and wondering about, check out the CCV Blog.
CCV BLOG
---
Upcoming Learning Community Application is Live!
Our application for our third learning community (class of 2025) to start Fall 2023 – Fall 2025 is live! Please check out our application process here. Below is an overview of the process:
Overview of the Application Process:
February 15th : Application goes live.
Ongoing: "Letter of Intent" accepted on a rolling basis to be added to direct communication list
Ongoing: Complete application with a minimum of one pastor and one lay leader
March: Information Sessions Offered
April 20: Application deadline submitted online
Week of May 16: Selected congregations invited to join the RIH Learning Community
June 8: Congregational deadline for accepting the invitation
September 2023: RIH Learning Community launches with first large group gathering
Any questions? Reach out to Ellen Weber at weber3@augsburg.edu or Kristina Fruge at frugek@augsburg.edu.
---
Groundswell: A Learning Summit Exploring the Call to be Neighbor
Saturday, June 3rd, 2023 9:00pm – 3:00pm at Augsburg University
Co-hosted by Riverside Innovation Hub and MAS Faith Practices & Neighboring Practices
Over the past two years Minneapolis Area Synod's Faith Practices & Neighboring Practices and Augsburg University's Riverside Innovation Hub have shared a commitment to accompanying congregations as they discern their call to BE neighbor, rooted in their faith and open to the neighborhood. As the first learning cycle comes to an end and a new one begins, we are coming together to celebrate and learn from this groundswell of people engaged in what it means to be neighbor in the world. We'll be joined by both congregations and individuals who are doing the work in neighborhoods all over Minnesota.
On June 3rd, we will gather for a day to hear stories from near and far in a variety of mediums, participate in skill-centered interactive workshops for all types of leaders, and practice deep community building. We will be gathering folks that have a growing heart for their neighbor, are curious about who God is and what God is doing in the world and find themselves around people who are shedding some of their fears about taking risks and not afraid to fail.
We invite you to join us as we continue to support and learn from each other on how we are called to be the public church in our neighborhoods!
---
Previous Learning Communities
To learn more about the faith communities in the Class of 2021, read the summarizing learning report.