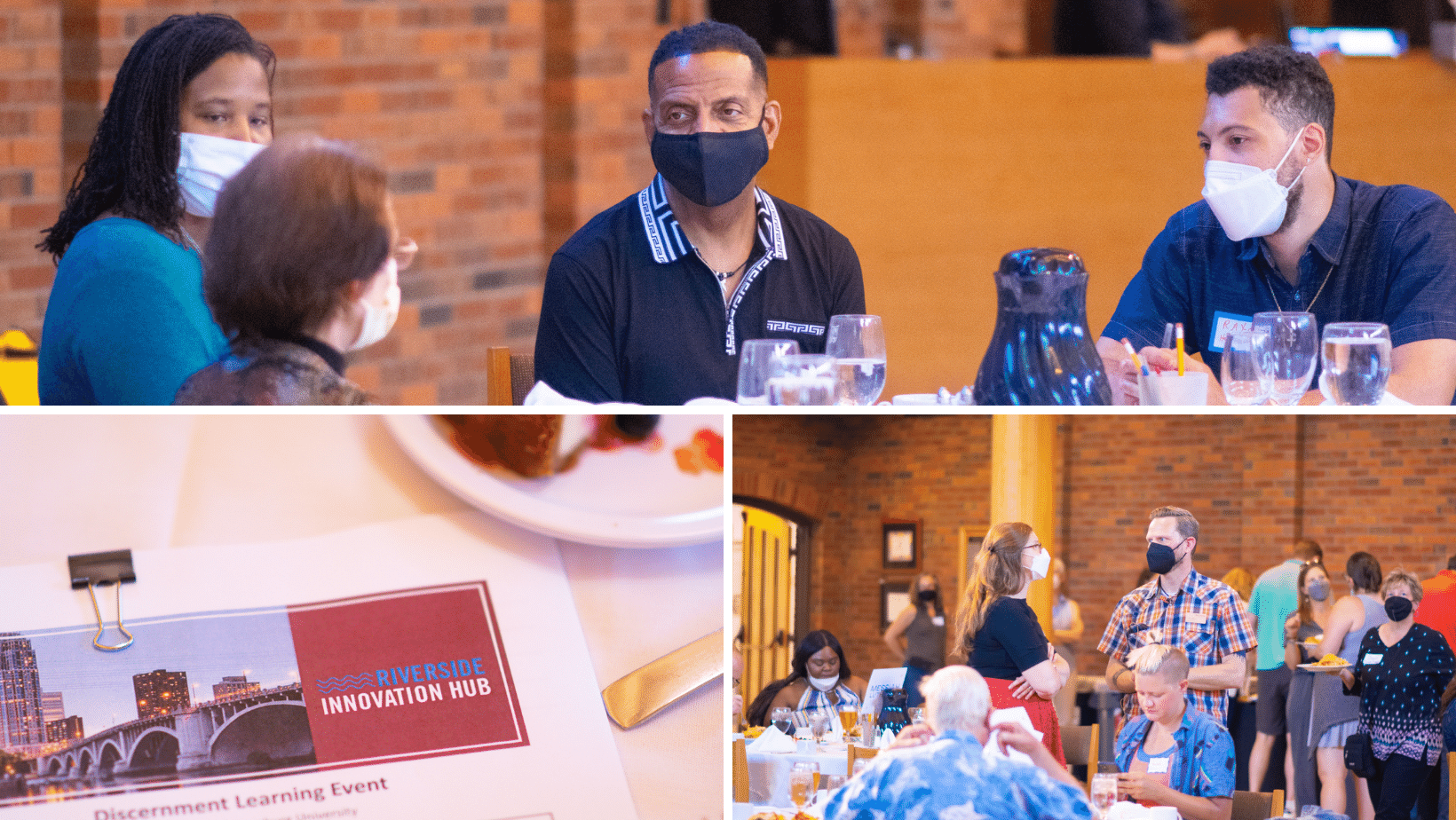 RIH's June 2022 Discernment Learning Event in Hoversten Chapel.
Current Learning CommunitY
The current CCV Riverside Innovation Hub learning community is made up of twelve faith communities located throughout the Twin Cities metro area. Each faith community is in a learning cohort along with three other congregations, a mentor, and a RIH staff facilitator. This learning community began their journey through the artforms of the Public Church Framework in Summer 2021 and will conclude in Summer 2023.
Faith Communities: Class of 2025
To read more about what the RIH Class of 2025 learning community is experiencing and wondering about, check out the CCV Blog.
CCV BLOG
---
Previous Learning Communities
Class of 2023
St. Peder's Lutheran, www.stpeders.org
Immanuel Lutheran Church, www.ilcsp.org
Mentor Congregation: St. Luke's and James Episcopal Church
Bethel Lutheran Church, http://www.bethel-mpls.org
Church of the Epiphany, Episcopal
Messiah Lutheran Church, www.messiahlutheranmpls.org
Shiloh Temple – Brooklyn Park, https://facebook.com/Shiloh-Temple-Brooklyn-Park-150710588317569/
Mentor Congregation: Trinity Congregation
Diamond Lake Lutheran, https://www.dllc.org/
Elim Church – Robbinsdale, www.elim-robbinsdale.org
Genesis Covenant Church, www.genesiscov.org
Plymouth Congregational Church, www.plymouth.org/
Mentor: Pastor Jen Rome
To learn more about the faith communities in the Class of 2021, read the summarizing learning report.