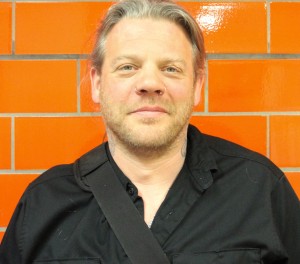 PA Group: Animal Rescuers
PA Project: Community 3k Walk/Run Fundraiser
Often times, the education system can be seen as rigid and formulaic, limiting the potential of young people. Phil O'Neil, a three-year veteran public achievement coach, knows this well. However, he sees public achievement as a way to break the mold and this has inspired him to pursue a career as an educator.
Phil describes the coach's role as "the Oz behind the curtain," and his journey down the yellow brick road has been paved by many "ah-ha" moments.  Experiencing the empowering educational format of public achievement gives students the opportunity to apply core subjects in the real world and validates their intelligence and ideas.
"In all of my groups the young people have used math, science, reading, social skills, social studies, democratic processes, networking, assistive technologies, many times without knowing they are using these often scary subject matters. They aren't afraid of not "knowing" math as it just comes organically in the process. This isn't just education, it is societal change based on education. PA is real world learning."
This year, Phil is working with a group of fifth graders on the community issue of animal rescue. The Animal Rescue group's final project will be a community 3k walk/run fundraiser to bring awareness to stray animals. They are working with rescue organizations, sponsors and the University of Minnesota to help make this project a reality. With so much community support, the group is very optimistic about the turn out, estimating that hundreds of people could be in attendance.
"My favorite part of PA, this being my third group, is watching the young people have their 'ah-ha' moments and the smiles and personality changes as they identify themselves as powerful and being capable of things they never would have thought they could have accomplished 7 months ago."
Public Achievement is really a group effort. Phil has witnessed first hand how the combination of student-lead empowerment and true collaborative work between students and adults has allowed for increased civic agency. No matter the failures and successes along the path, this is what "makes Public Achievement real" and is something that Phil will continue to fight for in the educational system.