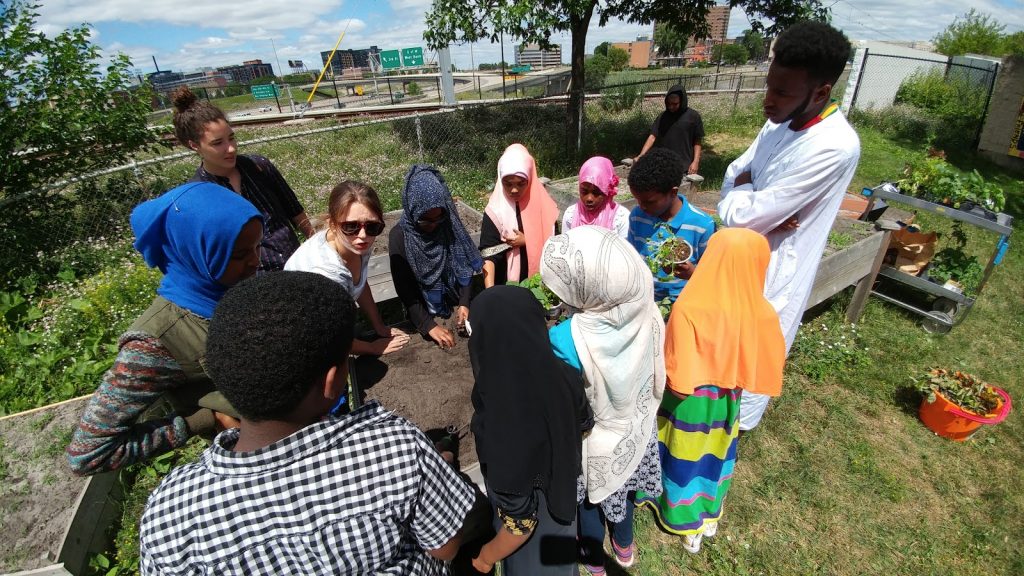 Hello! Kenani and DJ here, Augsburg Campus Kitchen's summer 2016 Step-Up Interns. This summer we were placed with Augsburg Campus Kitchen for our first ever job through the City of Minneapolis Step-Up program. All summer we have been cooking and serving meals for youth at the Brian Coyle Center summer program. In addition, on Mondays, we helped teach gardening, cooking, and nutrition lessons to Brian Coyles' K-8th graders. The theme for the summer was Top Chef and each week we had a cooking competition and awarded three participants Top Chef of the week. Thanks to grant support from The Campus Kitchens Project, These students were able to bring home a bag of groceries and recipes to their families so they could recreate the meals with them.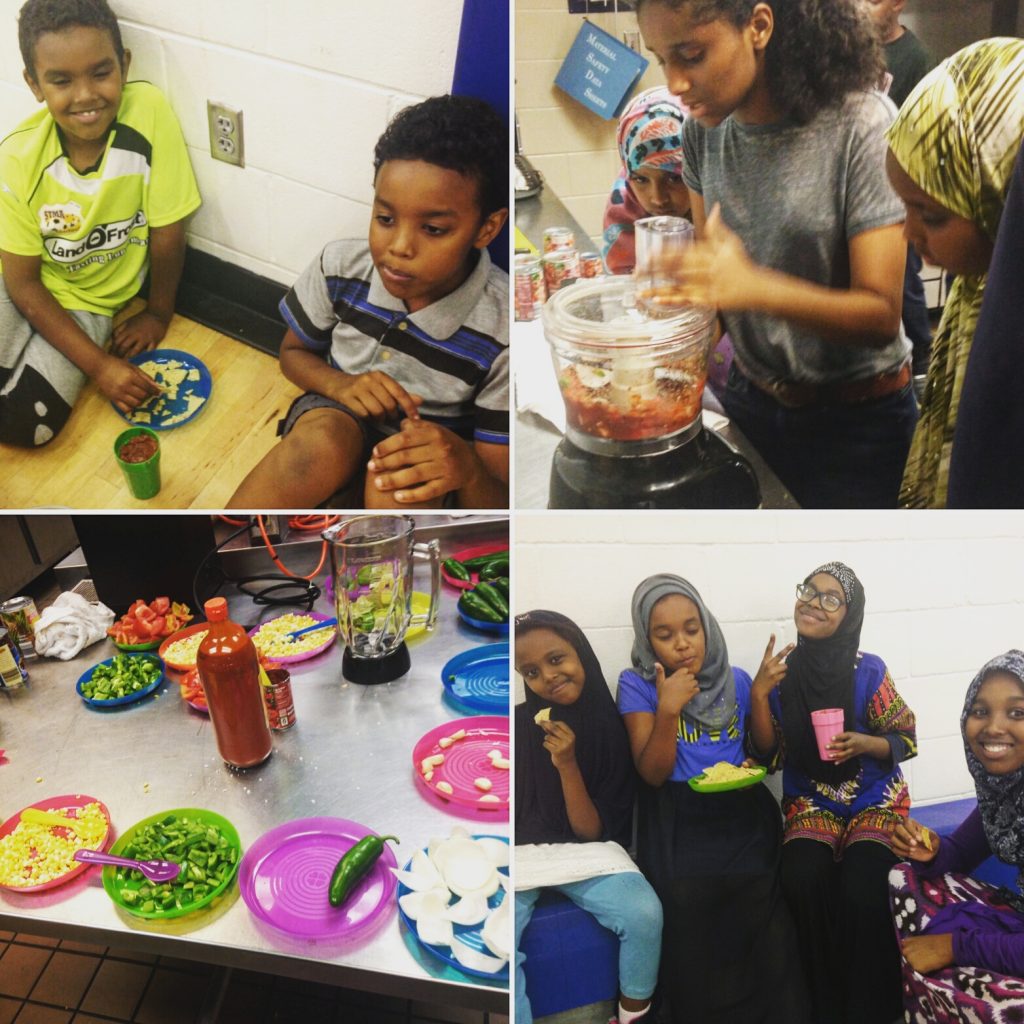 This past week in Top Chef we had a salsa competition where students were given a certain amount of fake money to buy the fresh ingredients to make their special salsas. The students had to be creative in making unique salsa while still making sure they had enough money to buy all the ingredients for their salsa. The kids had tons of fun making salsa and many of them were surprised how good their salsa turned out. For instance, a few students challenged themselves by putting less common ingredients such as black beans or pineapple in their salsa and still ended up loving it! We were really impressed that almost all the students liked their salsa – we learned it is almost impossible to make bad salsa from fresh ingredients!
Throughout the summer we learned about a community that is different than our own. We realized how everyone in Cedar-Riverside seems to know each other and how connected they are to their community. Even though we were out of our comfort zone a little at first we were able to make new friends and learn new things, not to mention becoming all-star dishwashers and building our resumes!