Sally Durand
Director of Teacher Education Programs in Rochester
CB Mail
507-923-4213
durands@augsburg.edu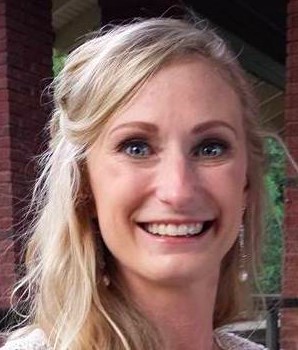 Sally Durand is Director of Education Programs on the Rochester Campus. Her teaching experiences include teaching English as a Second Language (ESL) and English as a Foreign Language (EFL) to adults and adolescents. She has undertaken this work in many diverse settings, including Parma, Italy, New York City and Somali communities in Minnesota. To better serve multilingual learners, she has designed curriculum and pedagogical materials and utilized authentic materials for classroom instruction. She created an ESL program and curriculum for secondary English Language Learners in a charter high school. Also, she created TOEFL test preparation, course curriculum, content and website design for academic English courses and wrote a textbook for English for Specific Purposes. Her passion for teacher education includes teaching future ESL teachers and supporting content area teachers to better serve multilingual learners. She has taught future teachers at the University of Illinois Chicago, Loyola University and Augsburg University.
Her years of teaching multilingual learners in multiple settings has shaped her scholarship and research. Her research interests include the adaptation and implementation of authentic materials in ESL pedagogy and pedagogical applications of computer corpus tools and analysis. Her current research is focused on improving language and academic skills of Somali Students with Limited or Interrupted Formal Education (SLIFE) in Minnesota Schools.  
EDUCATION
Bachelor of Arts, Purdue University

Master of Arts in Applied Linguistics/TESOL, the University of Illinois at Chicago

Doctor of Philosophy in Education in Curriculum and Instruction, the University of Illinois at Chicago
COURSES TAUGHT
ESL 320 Introduction to Linguistics
ESL 330/510 History and Structure of the English Language
ESL 410 ESL Testing and Evaluation
ESL 490/530 Language, Culture and Schools
ESL 420/540 ESL Methods
ESL 310 Second Language Acquisition
PUBLICATIONS & PRESENTATIONS
Durand, S. (2017). Embracing Computer Corpora in the Language Learning Classroom and Using it in Your Classroom. In J. Perren, K. Kelch, J. Byun, S. Cervantes & S. Safavi (Eds.), Applications of CALL Theory in ESL and EFL Environments (pp. 131-148). Hershey, PA: IGI Global.
"Teachers as Corpus Linguists." Teaching English to Speakers of Other Languages (TESOL) International Association. Baltimore, Maryland, 2016.
"Using Jing: A Screencast Program for Student Writing Revision." TESOL International Association. Baltimore, Maryland, 2016.
"Using Corpora in the Classroom." Illinois Teachers of English to Speakers of Other Languages & Bilingual Education Organization (ITBE). Naperville, Illinois, 2014.
ADVISING INFORMATION
She accepts advising appointments by email for phone or Zoom conversations.