Congratulations on your acceptance to Augsburg, future Auggie!
International students who have been admitted to Augsburg College will receive information regarding their next steps in the enrollment and on-campus residence process.  Students will be requested to complete and return the Enrollment Form and either the First Year Residence Contract or Transfer Residence Contract and pay the required deposits.
Once your deposits have been paid, Augsburg College will issue you your SEVIS I-20 form in order for you to apply for your F-1 student visa.
The SEVIS I-20 Form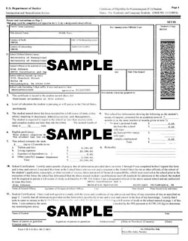 The I-20 is a multipurpose government form used in connection with many F-1 procedures and benefits.
SEVIS I-20 is a three-page government document. SEVIS-I-20 contains a bar code on the right side of the form and SEVIS student ID number.
Page 1 contains program and biographical information.
Page 2 contains instructions to the school and student.
Page 3 contains spaces for travel authorization.
Dependents accompanying the F-1 student in F-2 status must have their own SEVIS I-20 form, issued in the name of the dependent.
Student Role in the F-1 Process
The student signs the Student Certification No. 11 on the SEVIS I-20 form to indicate that he or she has read and understood the terms and conditions of F-1 status.
The student pursues a full course of study at the school that issued his or her I-20.
The student follows the proper procedures to transfer schools, change educational levels, or extend his or her program.
Report Date on the SEVIS I-20
F-1 students will be permitted to enter the United States 30 days prior to their report date, which is No. 5 on their SEVIS I-20. Please note that if you enter the United States after the report date, you may encounter difficulty with immigration at the Port of Entry.