Pre-Arrival Information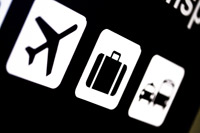 Give yourself the best possible start. Arrive between the dates suggested on your Augsburg I-20. It is very important that you arrive to Augsburg by the arrival date indicated in the orientation schedule you receive from us. The Augsburg Residence Halls will be open three days prior to the orientation start date for new international students. In order to arrange for transportation at the airport, please contact the Director of International Student & Scholar Services, Jim Trelstad-Porter at porter@augsburg.edu or International Student Advisor, Jie He at he@augsburg.edu.
Things to Remember
Have your travel documents in order and confirm with the International Student Advisor, Jie He, before the check-in date.
Make arrangements to have U.S. currency available upon your arrival in the United States.
Request the correct visa (F-1) at the US Embassy/Consulate in your home country.
The U.S. Customs and Border Patrol Officer (CBP) at the port of entry (POE) will place a red date stamp with F-1 D/S on the School & Student Copy of your I-20 and I-94 Card (Departure Record).
The U.S. Customs and Border Patrol Officer (CBP) will return the Student Copy of your I-20 to you, along with your I-94 card.
Important: If the U.S. Customs and Border Patrol Officer at the Port of Entry (POE) issues you an I-515 form, please bring this form, your passport and your I-94 (issued for 30 days) to our office. (This is an urgent matter that needs prompt attention.)
Just like any international trip, packing the right items and bringing the correct documents are essential if you want to avoid unnecessary hassles. Of course, if you have any questions as you prepare for your journey to Augsburg College, we are here to help you.
For now, here are two lists of things to consider as you get ready for your trip.
General Packing Tips
Clearly identify your luggage inside and out with your name, U.S. address and overseas address.
Check airline regulations for weight, size, and number of bags.
In your carry-on, keep a change of clothes, toiletries, valuables, important documents (passports, visas, arrival instructions) and medication.
Carry all of your essential identification papers and documents on your person or in your carry-on baggage. Be careful not to put important documents in bags you have checked onto the plane.
When packing clothing, consider both the physical and social climate and dress accordingly. Take items that have multiple uses and (for colder climates) can be layered. Bring comfortable and practical clothing and shoes.
Include:
A good bilingual dictionary, since it might not be possible to obtain one for your language in the United States
Books, manuals, or journals that you think may be useful for reference in your field of study and that definitely will not be available in the United States
Pictures of your family, home, and country for yourself but also to show to your new friends
Items from your culture, such as musical instruments, recordings of traditional and contemporary music, picture books, arts and crafts, and small gifts, to share your talents and customs with people in the United States
For festive occasions you may consider bringing traditional dress and accessories from your country to show and express more about your culture and traditions
Professional clothing in case of a site visit to a company or job/internship interview
Miscellaneous:
$100 in local currency for when you first arrive
Map of your host city
Guidebook of your region and of the places where you will travel
Photocopy of your passport information pages. Also leave a copy at home.
Books, cards, board games, movies, journal
Camera
Addresses and photos of family and friends
Favorite recipes
Umbrella
Sunglasses
Laptop
**For more details on shipping and what to bring from home, visit:http://educationusa.state.gov/predeparture/travel/pack.htm#bring 
Entering, Leaving, and Moving within the U.S.
Arrival Plans
Have your travel documents in order and confirm with Jim Trelstad-Porter at the International Student & Scholar Services office your arrival date and your attendance at the International Student Orientation.
Arrive a day or two before the expected report date of the program.
Several hotels in the community offer a Augsburg Preferred Rate. If you or your family need to make hotel arrangements, please request this rate.
Make arrangements to have U.S. currency available upon your arrival to the United States.
Do not carry large sums of cash; traveler's checks are safer.
Arrival into a U.S. Port of Entry (POE)
The immigration officer at the Port of Entry will request the following forms:
Passport valid for at least six months
F-1 visa, unless exempt from visa requirements as for Canadian citizens. For initial entries, the name of the school on the F-1 visa stamp must match the name of the school on the SEVIS I-20 form.
SEVIS I-20, properly signed by the DSO and by the student
Evidence of financial support, including the same financial support information used to obtain the F-1 visa
I-94 card (Arrival/Departure Record), marked with the date and place of entry
The immigration officer will stamp "F-1 D/S" in your passport (F-1 visa page), and SEVIS I-20.
You will be directed to the Customs area for inspection of your luggage.
Admission Number for First F-1 Entry
Immigration uses the pre-printed admission number in the upper left-hand corner of the Form I-94 card (issued to you from the airlines prior to your arrival) for its arrival/departure database known as the Nonimmigrant Information System. Using this system along with the SEVIS system, immigration will keep track of the following information:
Arrival/departures of F-1 students
Field of study
Degree objectives
Transfers to other schools
Permission to work – Curricular Practical Training, Optional Practical Training
I-94 Subsequent Entries
F-1 students are required to surrender Form I-94 upon leaving the United States and will be issued a new Form I-94 card upon their re-entry.
Duration of Status (D/S)
Duration of status refers to the period that a student is pursuing a full course of study at an educational institution approved by immigration.
I-515 Form – Temporary Admission
If the F-1 student appears at the Port of Entry in good faith without a properly completed SEVIS I-20 or properly endorsed SEVIS I-20, but otherwise appears eligible for admission as an F-1 student, the immigration officer may grant the student a 30-day "date certain" admission by issuing the I-515. If you should receive this form, please bring it to Orientation.