Augsburg University
Fall Continuing Education Event
October 20, 2017 "Exploring Cultural Humility: Applying the Ethics Triangle, Especially Virtue Ethics, in Field Instruction"
Presented by Professor Emeritus, Dr. Anthony Bibus,  For more information on this presentation, please contact Lydia Madden at madden@augsburg.edu 
Augsburg social work facuty job posting
Assistant Professor of Social Work, Tenure-Track Position
We are seeking applications for an assistant professor of social work with expertise in multicultural clinical social work practice.
Responsibilities will include teaching in our MSW Multicultural Clinical Practice (MCCP) courses, service, scholarship and academic advising.  The department has a multicultural emphasis and a commitment to social justice and global issues.  A full description of the position and more information can be found at:  https://augsburg.interviewexchange.com/jobofferdetails.jsp?JOBID=83858
Augsburg is an intentionally diverse community of learners and our student body reflects our neighborhood and the region.  The University recently welcomed its most diverse, first-year undergraduate class of more than 45 percent students of color.  Intentional diversity, inclusion and equity are an important cornerstone of the Augsburg promise and an important extension of the University's commitment to radical hospitality, social justice and equity.
Have you been wondering if you're ready to be a field instructor?
The BSW and MSW field programs at Augsburg are in need of additional field placement sites for the upcoming 2017-2018 school year.  Have you been wondering if you're ready to be a field instructor? Now is a great time to join in!  We are ready to support you in the rewarding experience of being a "professor of the field".
At the BSW level, we place juniors and seniors in placements from September through April at about 10 hours per week.
At the MSW level, we place foundation students and concentration students (clinical and macro) in placements from September through April for about 16 hours per week.
Are there any benefits to becoming a field instructor?
Field instructors are eligible to attend 2-3 free CEU workshops/year that are put on by Augsburg.  They also receive free access to Augsburg library materials.
What are my responsibilities as a field instructor?
A field instructor is responsible for providing a student with 1 hour of supervision/week.
Is there an orientation for field instructors?
Yes, there is a two hour orientation in the fall, where field instructors will be given information and have a chance to ask questions.
---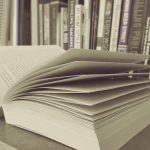 Social Justice Youth Work: Actualizing Youth Rights
Monica McDaniel is a current student in the MSW program.  Here is a link to the paper Monica just published a paper in the Journal of Youth Development.