Augsburg University Social Work Alumni News
Congrats to Auggie alum, Darin Rowles – new HIV/AIDS Program Manager with the Minnesota Department of Human Services!!
---
Are you curious to learn more about the opportunities that Government Agencies and Non-Profits have available? 
The Government & Non-Profit Career Fair is FREE and open to ALL students and alumni!
Government & Non-Profit Career Fair  (click on the link to see the entire list of organizations and presentations)
Friday, October 19, 2018
10:00 am – 3:00 pm (come and stay for as long as you are able)
Location:  University of MN, Coffman Memorial Blg.  Staff from the Strommen Center will be available to walk over groups of students, which is a short 7 minute walk.
Sponsored by:   The Minnesota Colleges and Universities Career Services Association
The job fair is free and open only to students and alumni from participating colleges and universities.
The Fair allows candidates to pursue professional opportunities and internships in all levels of government and nonprofit agencies.
During the fair there will also be three student presentations:
10:15 a.m. – NP 101: Intro to Careers in Nonprofits
11:30 a.m. – Professionals in Government: City, County, State and Federal Jobs
1:00 p.m. – Keynote: Leading the Bureaucracy Back to its Humanity
CURRENT STUDENTS REGISTER  through Handshake (augsburg.joinhandshake.com) for the Fair.  ALUMNI  email tilton@augsburg.edu for directions on how to register.
---
Assistant Professor of Social Work, Tenure-Track Position
The Social Work Department at Augsburg University invites applications for a tenure-track faculty position to begin August 2019. The department is distinctive for its multicultural emphasis and commitment to social justice and global issues. In both our BSW and MSW programs we value student-centered learning, emphasizing experiential learning strategies. We offer small class sizes and we leverage our strong community connections.  BSW class schedules include weekdays and evenings; MSW classes are offered on weekends.
Job Description:
The successful candidate will be expected to teach in the MSW Foundation generalist courses and BSW program.  The candidate may also teach in the clinical or macro concentration programs. Priority will be given to a candidate demonstrating interest and competence in the generalist curriculum. We also seek candidates who have experience teaching and working with a diverse student body, including both traditional and nontraditional age, first generation, and working students.
Responsibilities for this position include teaching, scholarship, service, and academic advising. Candidates should demonstrate competence in developing hybrid and online learning pedagogies. Successful candidates will have demonstrated competence and experience in teaching courses such as, but not limited to: human behavior in the social environment, community and organizational practice, social policy, social work practice methods, and research.
Requirements:
Requirements for this position include an MSW, an earned PhD in social work or related field, and a license (Minnesota LGSW preferred). A minimum of two years post-MSW experience, and demonstrated teaching excellence at the university level is also required. ABD'S will be considered if within 12 months of degree completion. Non-licensed candidates will be considered if Minnesota LGSW is obtained by September 1, 2020. The department of social work at Augsburg University and the University itself are especially interested in qualified candidates who can contribute to the diversity of our community through their teaching, research, and/or service.
Have you been wondering if you're ready to be a field instructor?
The BSW and MSW field programs at Augsburg are in need of additional field placement sites for the upcoming 2017-2018 school year.  Have you been wondering if you're ready to be a field instructor? Now is a great time to join in!  We are ready to support you in the rewarding experience of being a "professor of the field".
At the BSW level, we place juniors and seniors in placements from September through April at about 10 hours per week.
At the MSW level, we place foundation students and concentration students (clinical and macro) in placements from September through April for about 16 hours per week.
Are there any benefits to becoming a field instructor?
Field instructors are eligible to attend 2-3 free CEU workshops/year that are put on by Augsburg.  They also receive free access to Augsburg library materials.
What are my responsibilities as a field instructor?
A field instructor is responsible for providing a student with 1 hour of supervision/week.
Is there an orientation for field instructors?
Yes, there is a two hour orientation in the fall, where field instructors will be given information and have a chance to ask questions.
---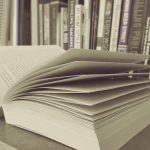 Social Justice Youth Work: Actualizing Youth Rights
Monica McDaniel is a current student in the MSW program.  Here is a link to the paper Monica just published a paper in the Journal of Youth Development.