Hold the Date: 
9:00 a.m. to 11:00 a.m., Wed., August 26, 2020.
WHAT: Field Orientation and Welcome for ALL field instructors
WHERE: virtual via ZOOM invitation
2 CEU credit hours are included in this event for all attendees.
---
What We Do
Welcome to the social work field website.  This website is designed for the use of agencies who work with the Augsburg University Social Work Department, as well as students who are taking field seminar courses.
The field experience is the heart and soul of social work education.  It is where students, field faculty, and field instructors come together in a collaborative effort to initiate the practical application of classroom theory in a supportive, educational, work environment.  A student's field practicum experience is one of the most formative and fundamental aspects of the social work program and we are grateful to have the support of so many agencies assisting us on our mission: To develop social work professionals for practice that promotes social justice and empowerment towards the well-being of people in a diverse and global society.
Field information for…
Student Voices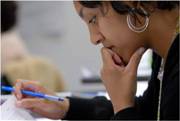 "My field instructor at the West 7th Community Center has been a great mentor during my practicum.  She has shared insights with me about my talents and capabilities, regarding how I can best apply them to work with clients.  I feel very  fortunate to have been working with her this year!"
– Caileen Kromhout, MSW student
"I spent my junior year interning at the Minnesota AIDS Project.   This has been a wonderful experience for me both personally and in my development as a social worker…everybody has been really supportive of my education, and my time there has helped me improve my skills by giving me the opportunity to use my knowledge in a real world setting."
– John Burggraff, BSW student