Each year, the Social Work Department offers scholarships to help students with expenses and provide an opportunity to demonstrate a focused commitment to a topic or field of social work:
Applications are solicited in the late fall term (usually November). Students are awarded scholarships will be able to use the funds in the following academic year. Department scholarships are open to:
Current BSW juniors who are on schedule to graduate in spring term of their senior year
Current MSW students (and incoming advanced standing students) who will be enrolled in the next academic year
Consideration is given to financial need, academic achievement and community involvement. Some scholarships also have other specific criteria. Preference will be given to those students who have not previously received a social work departmental scholarship award.
Phyllis M. Baker Memorial Scholarship
Awarded annually to student(s) majoring in journalism or social work. Awards are based on academic achievement and financial need.
Edwina L. Hertzberg Scholarship
Awarded annually to an undergraduate or graduate social work student based on demonstrated commitment to eradication of racism and bigotry as well as academic performance and financial need.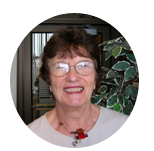 "The Hertzberg Scholarship Fund encourages social work students to commit to work against racism and bigotry. Racism and bigotry are scourges in our country which must be recognized and addressed by all people seeking social justice. As change agents, social workers have the tools to lead in making this essential change."
Arvida Norum Memorial Scholarship
Awarded annually to undergraduate or graduate students in the Augsburg University Department of Social Work. Based on academic achievement and financial need.
Steen Family Scholarship Fund for Minority Social Work Students
Awarded annually to one or more minority social work students based upon the student's potential and financial need with preference given to those who are preparing for professional careers in social work.
Edwin Yattow Memorial Scholarship
Awarded annually to a student who is majoring in social work, based upon financial need and academic achievement. Preference will be given to students planning to enter the human services profession.
The scholarships are awarded in conjunction with the Augsburg University Financial Aid office and the FAFSA program.