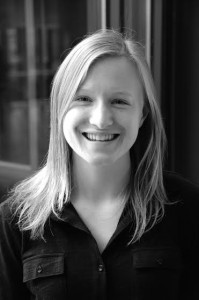 Kayla Roberge graduated in spring 2015 with a degree in biology and a plan to apply to the three Physician Assistant (PA) programs located in the Twin Cities. As she explains, "A Physician Assistant is a medical professional who works under the supervision of a Physician. They can diagnose and prescribe medicine, develop treatment plans, perform procedures, as well as assist on surgeries. Their flexibility allows them to be able to be a part of a vast amount of specialties and experiences."
Kayla will start the MPAS program at St. Catherine University in Fall 2016. We caught up with her to learn more about how she chose her PA program and what advice she has for students looking to apply.
Q: What led you to apply to the program you chose?
A: When I began thinking about applying to a program, it was important for me to stay close to home. I had already tried leaving the twin cities area once as a freshman in college before I transferred to Augsburg, and I knew it wasn't for me. So ultimately, since there were then only 3 PA schools in Minnesota, I applied to all of them. I really had my heart set on St. Kate's, though, because I had heard so many great things about their program.
Q: What activities (volunteer, work, clubs, research, shadowing, etc.) did you pursue during your undergraduate career that helped you focus your application and give you experience?
A: I did various activities throughout college that were all vital to strengthening my application. I was the captain of the cross country and track teams at Augsburg, and the Vice President of the Tri Beta Club. In addition to this, I spent time volunteering at U of M Masonic Children's Hospital, and working part time as a Medical Scribe in ED and Urgent Care. I also spent some time researching with Matt Beckman and travelling to present my research. One of the most beneficial volunteer work I did was becoming a Research Associate in the Emergency Department at HCMC. Overall, some of the other useful jobs I did was in home care for the elderly and for special education.
Q: If you could go back and give yourself advice on the application process with what you know now, what would you say? Would you have done anything differently?
A: There are MANY pieces of advice that I would give myself. If I could, I would go talk to my freshman-in-college self and advise her to focus on 2-3 big, long-term volunteer/work experiences that I could do in order to gain more hours at the same job. I ended up taking on way too much and in the end it made my application look slightly less impressive. Also, I would advise myself to start EARLY. I was so caught up in my last year of college, as well as trying to gain the most experiences that I could, that I really was not prepared for the application process and how much writing was involved.
Q: What are you most looking forward to as you begin your graduate studies?
A: I am so excited about beginning my program! I am excited to meet all of my classmates and to get through the first phase of being in the classroom to move on to the clinical phase. I cannot wait to experience different specialties and really figure out where I belong in the healthcare field!
Written by Mary Cornelius '16