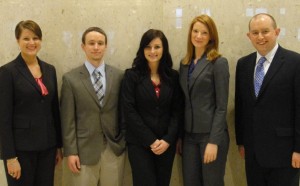 Why research?
As a student researcher you can…
Explore topics in-depth and discover what interests you in your field
Develop technical and marketable skills
Enhance your writing, speaking, and critical-thinking abilities
Build a professional relationship and reputation with a faculty mentor
Network with peers and professionals in your field
Research prepares you for the future
Whether you are planning to go to graduate school or straight to the workforce, a research experience will help you develop as a professional and stand out among fellow applicants.  Many businesses and non-profit organizations today are data-driven, making research skills highly valuable to employers.  Research experience also indicates to graduate schools that you understand the research process; you are aware of some of the current questions being asked in your field; you have the persistence necessary for meeting the intellectual, organizational and procedural challenges research inevitably presents; and ultimately, that you are serious about your chosen field of study.