July
Annual Auggie Night at the Races
Was held on July 17 with record breaking attendance of more than 1,000 alumni and family registered! Thank you to all who attended. We are already looking forward to next year.
August
On Tap: Auggies Fulfill Their Vocation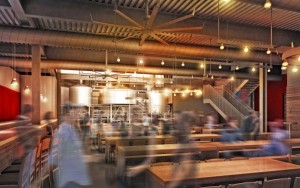 Have you been to the new Surly Tap Room? Here is your chance! Come build your Auggie Network at this dynamic happy hour and learn how fellow alumni are fulfilling their vocations today.  Appetizers and two drink tickets are included. RSVP today because tickets will be going fast!
Monday, August 10
Surly Brewing Company -520 Malcolm Ave SE, Minneapolis, MN 55414
5:30-8:00 p.m.
Cost: $10
RSVP here to reserve your tickets.  Registration closes on Wednesday, August 5!
The panel will be moderated by Religion Professor Matt Maruggi and hosted by Young Alumni Council Member Christina Johnson '09
Our Featured Alumni Panelists include:
Stella Richardson '15, a recent business management graduate, currently serves as a Youth Social Entrepreneurship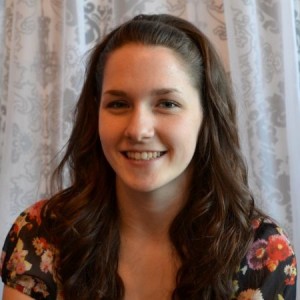 Specialist at Sisterhood Boutique. Stella became involved with this East-African youth-founded venture while a student at Augsburg College. She was recruited by Mary Laurel True to volunteer her expertise on business start-up from her experience co-founding a gently-used, women's boutique in St. Paul (Express Yourself Clothing). She is now responsible for creating and teaching curriculum for the internship program at Sisterhood. She has plans to travel internationally to empower youth and women and create opportunities for unique enterprises.
Juventino Meza '11, Peace & Justice Studies graduate from Augsburg College, is an internationally recognized champion for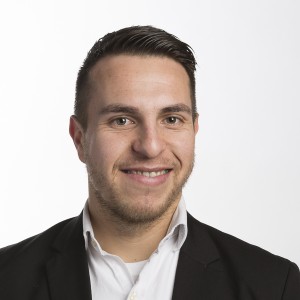 human rights and non-profit executive. He co-founded NAVIGATE MN, a leadership development program for young immigrant students. His work in the community and with the Citizen's League helped pass the MN Dream/Prosperity Act in 2013 which led to access to higher education for undocumented youth across the state. Juve is also a passionate LGBTQ activist and was named one of the "25 Under 25″ by OutFront Minnesota in 2012. In 2013, Juve received the Institute of Mexicans Abroad Othli Award, the American Immigration Lawyers Association Immigrant of Distinction Award and was chosen as a Policy Fellow at the Humphrey School of Public Affairs. He is attending Law School this fall at William Mitchell.
Joshua Harris '08, a graduate of Augsburg College in Minneapolis, is a brand and communications specialist and managing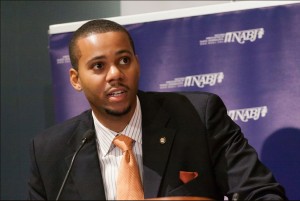 editor of the second oldest continuously published African American journal in the U.S., The Sphinx magazine. He is a community organizer and committed to empowering and inspiring historically disenfranchised people. He currently resides in Baltimore, MD and is focused on creating solutions to many of the civil rights and social justice issues that plague the city.
Katie Lindenfelser '02 completed her music therapy education at Augsburg College in 2002 and her master's in music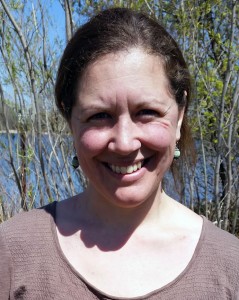 therapy at the University of Melbourne in 2007. Katie has worked in the palliative care and hospice field and found that children and families were especially responsive to music therapy and in need of services. She worked at Very Special Kids children's hospice in Melbourne, Australia and returned to Minnesota to research the need for and to establish such a home in Minnesota. Since early 2009, Katie has been working to build Crescent Cove, formerly Children's Lighthouse of Minnesota, to serve children and young adults with life-limiting conditions and their families through respite stays for the child and family as well as to provide loving and compassionate care at the end-of-life and beyond.
This event part of the Summer Series which is inspired and organized by the Young Alumni Council. Questions? Contact Katie Radford '12 in Alumni Relations at radford@augsburg.edu. 
September
Augsburg Alumni/Open Cross Country 5K
Saturday, September 5 at 10 a.m.
The Augsburg Cross Country team invites all Auggies to an Alumni/Open 5K race on Saturday, September 5, starting at 10am. Free for all to join! The race Alumni/Open Cross Country 5K takes place at Riverside Park, on the corner of 27th Ave. S and S. 8th St. Sign up today by emailing the head Cross Country Coach Meghan Peyton at peyton@augsburg.edu.
Email registration open until Thursday, September 3.  RSVP now »