September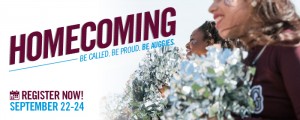 Homecoming at Augsburg College is the perfect opportunity to return to campus and gather among friends. Celebrating reunions this year are the classes of 1966, 1976, 1991, and 2006. New this year are Auggie Talks—short and insightful sessions presented by professors and fellow alumni on topics spearheaded by class reunion groups. The band will be celebrating a reunion this year, as will the political science department. The Taste of Augsburg will be an hour longer to accommodate even more fun, and the Auggie Block Party will bring live music and snacks to Lot J for post-game entertainment.
Register here
.
October
Augsburg Associates

Fall Luncheon & Annual Meeting • Thursday, October 6
Speaker will be Dr. Alicia Quella,
Associate
Professor and Program Director at Augsburg College's Physician Assistant Program. St. Paul Town & Country Club, 300 N Mississippi River Blvd. Registration begins at
11 a.m., annual meeting at

11:30, followed by lunch at noon. 
Cost of the lunch is $30. See the
Associates' Fall 2016 newsletter
for their latest news.