February
Auggie Eye Opener Breakfast
Goes On The Road to Minneapolis!
February 13, 2014 7:00 a.m.-8:30 a.m.
Featuring Dr. Karen Kaivola, new Provost at Augsburg College
Minneapolis Club, 729 Second Avenue South, Minneapolis
Join us for the first Auggie Eye Opener of 2014, hosted at the Minneapolis Club! Starting in 2014, we plan to occasionally offer the Eye Opener breakfasts at venues around the Twin Cities, and hope this location will be particularly appealing to our alumni working in downtown Minneapolis. In addition, free parking is available on the ramp connected to the Minneapolis Club.
Meet Dr. Karen Kaivola, new Provost at Augsburg College, who will share her thoughts about the value of an Augsburg education.
Eye Opener Breakfasts are specially designed for Augsburg graduate students and alumni in the Twin Cities to network with one another, grow professionally and connect with the College.  The cost is $5 per person and includes breakfast.  Seating is limited and reservations and pre-payment are required, so please register by February 6, 2014 to reserve your seat.
Strommen Executive Speakers Series – Attention Sports Fans!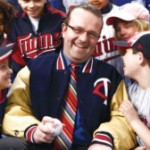 February 13, 2014 5:00-6:00 p.m.
Featuring Dave St. Peter, President of the Minnesota Twins
"The Business of Baseball"
Christensen Center, East Commons
Please join us on Thursday, February 13, 2014 for our next Strommen Executive Speakers Series event featuring Dave St Peter, President of the Minnesota Twins. Dave St. Peter joined the Twins in 1990 and was named president in 2002. He oversees the team's day-to-day operations, strategic planning and interaction with Major League Baseball. Join us to learn about a fascinating industry! Free pizza dinner following presentation
Please register by February 6 to let us know you plan to attend. We will send a complimentary parking pass to your e-mail address.
March
Auggie Night at the Minnesota Wild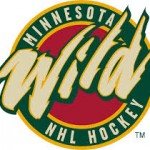 Thursday, March 13, 2014 5:30-9 p.m.
5:30 p.m. Pre-game reception location TBD
7:00 p.m. Wild vs New York Rangers, Xcel Energy Center
Cost: $50 per person, includes pregame reception and ticket.
Tickets reserved in Sections 115 and 118.
Auggies are invited to Auggie Night at the Minnesota Wild. The Wild will take on the New York Rangers at 7 p.m. A pregame reception will be held for all registered attendees, location to be determined. Food and beverage will be provided.
Auggie Feed My Starving Children Packing Session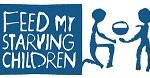 Saturday, March 15, 2015 11:30 a.m.-1:30 p.m.
Chanhassen, MN Location
Augsburg Alumni, families, and friends are invited to a packing session at Feed My Starving Children.
Auggie Feed My Starving Children Packing Session
Alumni Tours
Don't forget to check out the various Augsburg Alumni Tours that we organize periodically. They're a great way to reconnect with fellow Auggies while exploring the world!