December
Thursday, December 3, 2015
For many alumni, student loan repayment is about to begin! Do you feel overwhelmed or uncertain about your federal loan repayment options? We are here to help!
Come back to campus on Thursday, December 3rd for a Loan Repayment Workshop hosted by Augsburg Alumni Relations and Student Financial Services. Register online today!
Date: Thursday, December 3rd
Time: 6:00 – 6:30, Loan information presentation
            6:30 — 7:30, Counselors available for personalized help
Location: Foss 22B
We will show you how to determine how much you owe, federal loan repayment options, loan forgiveness options, and consolidation. Bring your FSA ID and an estimate of your 2015 earnings.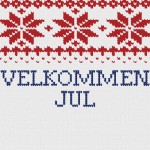 Velkommen Jul
Friday, December 4, 2015
Velkommen Jul is Augsburg's annual Christmas celebration for all. Attend Chapel featuring Scandinavian Christmas music at 10:40 a.m. At 11, head to the Christensen Center lobby to shop in the boutique for unique gifts and goodies. All proceeds benefit student scholarships. Join us for a festive celebration in the Commons with Scandinavian treats, holiday music, and traditional Norwegian costumes and sweaters. Gift baskets will welcome donations for Augsburg scholarships. Add to the celebration by wearing your Norwegian sweater!