The MFA in Creative Writing 2018 Summer Residency will begin on Thursday, July 19 through Sunday, July 29. Please join us in welcoming our group of very talented students and acclaimed writers to campus for this festival of craft talks, workshops, evening readings and more.
This summer's visiting writers include Katelynn Hibbard, winner of the Howling Bird Press Poetry Award; fiction writer Ted Thompson; creative nonfiction writer Kao Kalia Yang, screenwriter Wenonah Wilms, and playwright Andrew Rosendorf.
In addition, nine graduating MFA students will be giving public readings of their works: Monica Birrenkott, Allyson Dwyer, Michael Ferraro, Gina Musto, Ciara Hall, Roz Perry, Ryan Purdy, Eric Rasmussen and Robby Steltz.
We invite you to join us for the following readings/screenings/discussions and receptions, at which our visiting writers will be available to sign their works.
Thursday, July 19 at 7:00 p.m in Sateren Auditorium
Thesis Reading from Graduating Writers
Monica Birrenkott, Poetry
Robby Steltz, Playwriting
Ciara Hall, Poetry
Gina Musto, Playwriting
Michael X. Ferraro, Fiction
Friday, July 21 at 7:00 p.m. in Foss Center Chapel
Visiting Creative Nonfiction Writer Kao Kalia Yang 
Kao Kalia Yang is a Hmong-American writer. She is the author of The Latehomecomer: A Hmong Family Memoir (Coffee House Press, 2008), winner of the 2009 Minnesota Book Awards in Creative Nonfiction/Memoir and Readers Choice, and a finalist for the PEN USA Award in Creative Nonfiction and the Asian Literary Award in Nonfiction. Her second book, The Song Poet (Metropolitan Books, 2016) won the 2016 Minnesota Book Award in Creative Nonfiction Memoir. It was a finalist for the National Book Critics Circle Award, the Chautauqua Prize, a PEN USA Award in Nonfiction and the Dayton's Literary Peace Prize. Yang is also a teacher and a public speaker.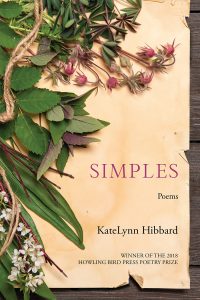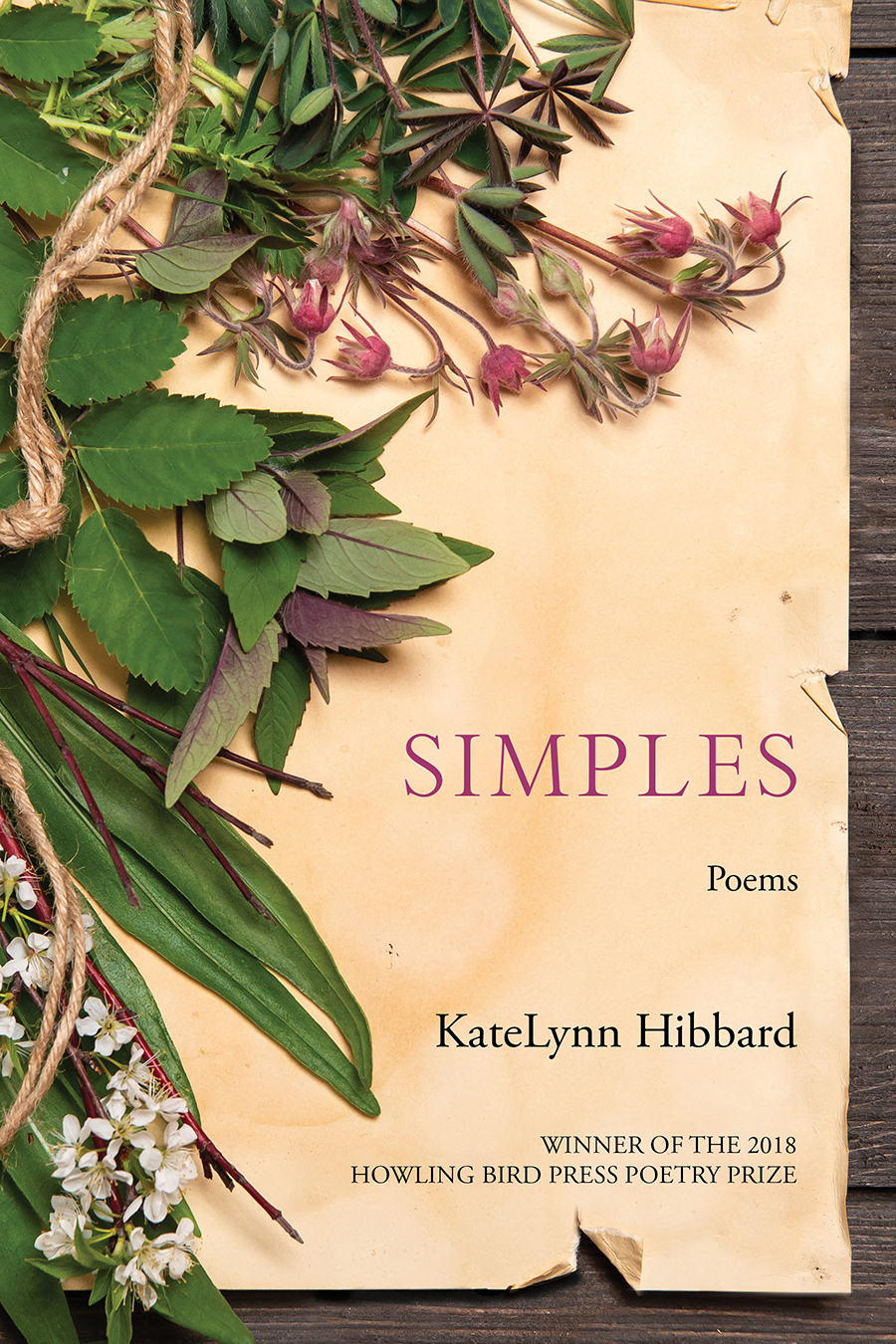 Sunday, July 22 at 7:00 p.m. in Sateren Auditorium
Howling Bird Press Book Poetry Prize Winner KateLynn Hibbard – Launch Party for SIMPLES
KateLynn Hibbard's books of poems include Sleeping Upside Down (Silverfish Review Press), Sweet Weight (Tiger Bark Press), and Simples (Howling Bird Press), and she is editor of When We Become Weavers: Queer Female Poets on the Midwest Experience (Squares & Rebels Press). Other honors include the Aestrea Foundation's Lesbian Writing Finalist Award, a McKnight Artist Fellowship in Poetry, two Minnesota State Arts Board Initiative Grants, and residencies at Hedgebrook and the Cornucopia Arts Council. A professor of writing and women's history at Minneapolis Community and Technical College, she lives with many pets and her spouse Jan Arleth in Saint Paul, Minnesota.
Monday, July 23 at 7:00 p.m. in Foss Center Theater
Visiting Playwright Andrew Rosendorf 
Andrew Rosendorf was a 2016-2017 McKnight Fellow in Playwriting at The Playwrights' Center. His work has been produced or developed at La Jolla, MCC, the National New Play Network, American Theater Company, Nashville Rep, City Theatre, Geva Theatre, Actor's Express, Palm Beach Dramaworks, UglyRhino, and Tofte Lake Center. Andrew is an alum of terraNOVA Collective's Groundbreakers Playwrights Group, the Ingram New Works program, NNPN's Playwright-in-Residence program, and has been a SPACE on Ryder Farm, VCCA, and MacDowell Colony Fellow. He was a 2015-2016 Jerome Fellow at The Playwrights' Center. MFA: The New School for Drama, Playwriting.
Tuesday, July 24 at 7:00 p.m. in Sateren Auditorium
Film Screening of "Waabooz" with Visiting Screenwriter Wenonah Wilms
Wenonah Wilms has been screenwriting since 2001 and has written over twenty feature-length screenplays. She's had six short films produced and three features sold, one co-written and produced by MGM (to be released summer 2018) and two others in pre-production locally. She has won competitions and placed highly in many others as well as participating in screenwriting workshops, programs and panels. Highlights include the Tribeca Connects Program (2006), McKnight Fellowship (2007), IFP Film Market (2008), Atlanta Film Festival Screenplay Competition winner (2008), PAGE Script Competition first place, Comedy category (2011), Sundance Screenwriters Lab (Finalist 2011), Nicholl Fellowship Competition (semifinalist, 2015 & 2017), Sundance Episodic Lab finalist (2017), Minnesota Screenwriting Residency Finalist, (2016 & 2018), and most recently, 2018 McKnight Media Artist Fellowship in Screenwriting. Wenonah's short film "Waabooz," which she wrote and produced has won multiple festival awards including Best Short Film, Best Animation, Best Native American film and Audience choice in 2017.
Thursday, July 26 at 7:00 p.m. in Sateren Auditorium
Visiting Fiction Writer Ted Thompson
Ted Thompson is the author of The Land of Steady Habits, which was published by Little, Brown in 2014 and was a finalist for the Center for Fiction Flaherty-Dunnan First Novel Prize. The novel has been adapted by Netflix into a feature film written and directed by Nicole Holofcener, starring Ben Mendelsohn, Edie Falco and Connie Britton, to be released in 2018. His short stories have been published in Tin House, American Short Fiction, One Teen Story and Best New American Voices, and he's had fellowships from the Bread Loaf Writers' Conference, the MacDowell Colony, the Ledig House at Writers Omi, and the Elizabeth George Foundation. A graduate of the Iowa Writers' Workshop, Ted has taught at Amherst College and in the Brooklyn College MFA program. He lives in Brooklyn with his family.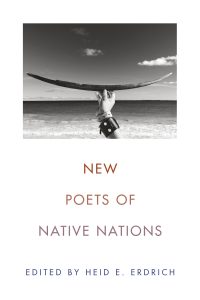 Friday, July 27 at 5:00 p.m. in Hagfors 150
Celebration of Heid Erdrich's anthology NEW POETS OF NATIVE NATIONS with Graywolf Press
This event celebrates Heid E. Erdrich's landmark anthology, New Poets of Native Nations, published by Graywolf Press. Heid will read selections from the text and speak about the process of selecting, arranging, and publishing an anthology. What does it mean to be included in an anthology? What is the role of the anthology in a writer's life? What is it like to edit a collection like this one? Heid will be joined in conversation about the anthology with Graywolf Press executive editor Jeff Shotts.
Friday, July 27 at 7:30 p.m. in Sateren Auditorium
Thesis Reading from Graduating Writers
Eric Rasmussen, Fiction
Allyson Dwyer, Playwriting
Ryan L. Purdy, Fiction
Rosalind Mariah Perry, Poetry
Saturday, July 28 at 3:30 p.m. in Hagfors 150
Panel: INAPPROPRIATE: A Talk About Cultural Appropriation with Sun Yung Shin, Rhiana Yazzie, and A. Rafael Johnson, moderated by Heid E. Erdrich
Cross-cultural content in writing can be a negotiation. Writers are asked to interrogate their motivations in order to create works with integrity. Often what happens instead is cultural appropriation. Panelist Sun Yung Shin says: "Cultural appropriation is violence; it is a devastating form of looting that must be understood in historical contexts and within larger ongoing legacies of asymmetrical power. Playwright Rhiana Yazzie makes a case for allowing Indigenous people to finally speak for themselves: Indigenous peoples are getting their voices back and should have an opportunity to be the ones to tell the stories of their lives from their lived experiences otherwise other indigenous people and others will never understand the specific details of a life lived by them. Novelist A. Rafael Johnson encourages a thoughtful approach: Writers from historically privileged groups must acknowledge the power dynamics of race, gender, sexuality, ability, class, and other factors that amplify certain voices and stories while ignoring and silencing others. Questions will be taken from the audience as part of this brief talk.