For more information or to talk with MFA faculty, e-mail mfa@augsburg.edu.
STEPHAN EIRIK CLARK

Stephan Eirik Clark, director of the MFA program, is the author of Sweetness #9 (Little, Brown & Company 2014) and the short story collection Vladimir's Mustache (Russian Life Books 2012), a finalist for the 2013 Minnesota Book Award. Clark's short stories have been widely published, including in such journals as Ninth Letter, Cincinnati Review, Salt Hill, Witness, and LA Weekly. His essays have been recognized as notable in Best American Essays 2009 and 2010. While living in Los Angeles, Clark had a professional manager for his screenwriting, which has been twice optioned. His screenplays have been honored in contests sponsored by Francis Ford Coppola's American Zoetrope film studios, the Monterey County Film Commission, and USC Film School.
Born in West Germany to a Norwegian mother and a Texan father, Clark split much of his childhood between England and the United States, and has lived in five states and five countries, including Ukraine, where he served a Fulbright Fellowship, and Russia. Clark has taught writing at UC Davis, USC, Reed College, and Kharkov National University, the second-oldest university in Ukraine. He holds an M.A. in English with a Concentration in Creative Writing from the University of California, Davis and a Ph.D. in Literature and Creative Writing from the University of Southern California. A former print and radio journalist and one-time member of USC Film School's filmic writing division, he currently lives in St. Paul. His website is www.stephanclark.com
---
CASS DALGLISH

Cass Dalglish is a fiction writer and prose poet who has written television news and documentaries as a broadcast journalist. Her published books include the novels Nin (Spinsters Ink) and Sweetgrass (finalist for a Minnesota Book Award), and a book-length prose poem Humming the Blues (Calyx Books). Humming the Blues is a jazz interpretation of the Sumerian cuneiform signs in Enheduanna's Song to Inanna (Ancient Iraq, 2350 BCE). She was an invited speaker during the post museum session of the conference: Inanna — Live at the British Museum, London 2007, and selected for the McKnight/Walker/mnartists.org "Five Minutes of Fame" for her animation of her interpretation of the Song to Inanna. A recipient of The Loft Literary Center Minnesota Writers' Career Initiative Grant, she received the 2011 Distinguished Teaching and Learning Award For Excellence in Mentoring and Advising from Augsburg College. She holds an MFA in creative writing from Vermont College of Fine Arts and a PhD in writing with a concentration in ancient women's writing from The Union Institute.  On the web: cassdalglish.com
---
JACK EL-HAI

Jack El-Hai is the Summer Residency Workshop Mentor. A writer of literary journalism and creative nonfiction, his books include The Nazi and the Psychiatrist (Public Affairs), Turbulent Air: A History of Northwest Airlines (University of Minnesota Press), and The Lobotomist: A Maverick Medical Genius and His Tragic Quest to Rid the World of Mental Illness (Wiley). The Lobotomist is currently in production as a TV series pilot for HBO and was previously adapted as a PBS American Experience television documentary. Jack's newest project, The Nazi And The Psychiatrist is slated for publication by PublicAffairs Books and has recently been optioned for stage and screen by Mythology Entertainment. The book explores the complex relationship between American psychiatrist Dr. Douglas M. Kelley and Nazi war criminal and Hitler's right-hand man Hermann Goering. It has been licensed for Italian translation to the venerable Rizzoli publishing company. It was previously licensed for French translation to the publisher Les Arenes.  In English, the book will be available in September 2013. Jack's essays and articles have appeared in The Atlantic,Wired, Scientific American Mind, The History Channel Magazine, American Heritage, and The Saturday Evening Post. Winner of a Minnesota Book Award and a McKnight Artist Fellowship, he is a past president of the American Society of Journalists and Authors. He holds an MFA in creative writing from Bennington College and an undergraduate degree in English from Carleton College.
---
HEID E. ERDRICH
Heid E. Erdrich is author of four poetry collections, most recently Cell Traffic: New and Selected Poems. She is Ojibwe from the Turtle Mountain Band in North Dakota. A long-time college professor, Heid is now an independent scholar and a frequent visiting writer at educational and cultural institutions across the country. In Minnesota, Heid often works with galleries to present exhibits focused on Native American visual art  and she directs Wiigwaas Press an Ojibwe language publisher. A recipient of awards from The Loft Literary Center, the Archibald Bush Foundation and elsewhere, Heid has four times been nominated for the Minnesota Book Award which she won in 2009 for her book National Monuments. She is a 2012-13 Minnesota State Arts Board grant recipient. She is graduate of Dartmouth College  and the Johns Hopkins Writing Seminars and holds a Ph.D. from the Union Institute.   Her poetry films were featured in Studio Presents: Indigenous Short Film Showcase, 2013, sponsored by the Augsburg Native American Film Series.  Read/Watch/Listen to MPR News on Heid – Pre-Occupied.
---
David grant
David Grant is a Twin Cities-based screenwriter playwright. As a screenwriter, a sampling of his work includes the feature film scripts, "Fast Girls" for Russell Simmons' Def Pictures, "Spirit Dive" for HBO, "Black & Blue," a feature length dramatic series pilot on which he partnered with journalist Michael Cottman for Davis Entertainment and the Showtime Network, and "Block by Block", a web-based dramatic series for children. His most recent projects were, "Tin iyo Cirib (Head to Foot), is a family drama on DVD produced by Health Partners as a teaching tool for their staff about more effective service delivery to East African immigrant communities and "A Common Manor," a short film written and produced by a group of homeless youth under the guidance and direction of Film in the City, for which he served as writing instructor and mentor.
He is currently doing script writing and consulting for the feature-length documentary, Mandela's Promise," for Monde World Films. In addition to this, he is doing research in preparation for writing two more feature documentary scripts: for James Weeks' "Across the King's River," and for D.A. Bullock's "Killing Mookie." He is also writing a dramatic feature film, "Amateur Night," for Craig Rice and Clayton Moore.
He has been a recipient of screenwriting fellowships from the Minnesota State Arts Board and the McKnight Foundation. He and KTCA, Twin Cities Public Television, were awarded the 1990  Regional Emmy, Best Original Dramatic Program, for "The Screenplay Project: Four Shorts." A dvd he wrote about Hazelden Foundation's Springbrook campus was awarded the 2009 Cine Golden Eagle.
He teaches screenwriting at Independent Filmmaker Project/MN. He has also taught screenwriting at The Loft, the Playwrights' Center, and S.A.S.E. Grant is a graduate of Antioch College. He is president emeritus of Screenwriters' Workshop, a core alumnus member of The Playwrights' Center, and a member of the Writers' Guild of America, west.
---
NEAL KARLEN

Neal Karlen is a former Newsweek and Rolling Stone staff writer; and regular contributor to the The  New York Times. He has published eight books of creative nonfiction, on topics ranging from rock  music (Babes in Toyland) and minor league baseball (Slouching Toward Fargo) to linguistic history  (The Story of Yiddish) and religious fundamentalism (Shanda.) His family memoir (Augie's Secrets)  reached number one on Amazon's national "crime and criminal biography" bestseller list for eleven  hours, while two distant relatives still refuse to speak to him two years later. Karlen has collaborated  with the rock star Prince on a rock opera ("The Dawn") and delivered regular on-air essays for the  CBS national news show "America Tonight" and "Off Tenth." His fiction has appeared in The Indiana  Review, his books have been excerpted in The New York Times, and his stories and essays have been  widely anthologized. Karlen's work has been cited by the New York Public Library for literary  excellence; won the national Casey Award for best literary book with a baseball theme; and been  awarded the American Historical Society Prize. Analyzing Karlen's career, The New York Review of  Books critic Phillip Lopate opined that he was "hilarious, insightful, touching, informative …. Karlen is simply one of the best, most sophisticated, and literate practitioners of journalism we have." At the other end of the literary spectrum, Entertainment Weekly officially gave Karlen his first "A" grade since high school, declaring "in [100 years], if college students are still taking a course called 'The Literature of Fact,' now taught by John McPhee at Princeton, Jen-X, written by Neal Karlen, should be required reading." A graduate of Brown University, he holds an M.A. in journalism from the University of Minnesota, and has lectured and taught creative writing from Bangor to Bakersfield.
---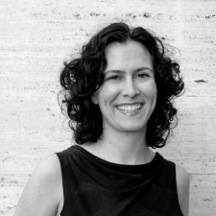 Carson Kreitzer
Carson Kreitzer's Lasso of Truth is enjoying a National New Play Network Rolling World Premiere this year, with productions at Marin Theatre Company, Synchronicity in Atlanta, and Unicorn Theatre in Kansas City. She is a member of the Workhaus Collective, an alumna of New Dramatists, and a Core Member and current Board Member of the Playwrights' Center in Minneapolis.  She and composer Matt Gould are currently under commission from Yale Rep and New Dramatists for their new musical LEMPICKA. She is writing a new play for the Guthrie Theatre, supported by a grant from the Toulmin Foundation, and is the current Dowling Annaghmakerrig Fellow. Carson is the past recipient of two Jerome Fellowships and support from the NEA and NYSCA. She  was the first Playwrights of New York (PoNY) Fellow at the Lark Play Development Center. won two McKnight Advancement Grants and was recently named a McKnight winner — for the third time. Her collection SELF DEFENSE and other plays is available from No Passport Press.   Carson will be a playwriting mentor in the spring, 2016.
---
CHRISTINA LAZARIDI

Christina Lazaridi, a visiting writer in 2013, joins the mentor faculty in spring, 2015. She was nominated for an Oscar for her screenplay for One Day Crossing, a WWII short drama. Her latest produced screenplay, Coming Up Roses (starring Bernadette Peters) opened recently in New York.   She has consulted on projects developed for New Line and Bruckheimer Productions and has worked with Producers Eva Kolodner, Anne Chaisson, Lester Persky Productions and Academy Award Winner Documentarian Richard Kaplan. Her screenplays have won European Media Development Awards, a Student Academy Award, a Euroscript Development Award and a Chris Kazan Memorial Award. and her book on her screenwriting method, Stories that Change, was recently published by the Mediterranean Film Institute. A screenwriting professor at Princeton University, she also teaches Screenwriting at Columbia's Graduate Film Division.  She is a mentor for the Mediterranean Film Institute and is Academic Director and Screenwriting Facilitator for CineQuaNon Labs, Mexico. She is a graduate of Princeton University and holds an MFA in Screenwriting (Honors) from Columbia University School of the Arts.
---
Sarah Myers
Sarah Myers's solo play I Do Today will be featured this fall (2016) in Chicago as part of Greenhouse Theater Center's Solo Celebration, and her script The Realm was produced this past spring by The Other Theatre Company, also in Chicago. Her other work has been produced and developed at the Wild Project, FronteraFest, the Off Center, the Blue Theater, the David Mark Cohen New Works Festival, the Women & Theater Conference, and Indiana Repertory Theater, among others. Published plays include The Realm (Bonderman National Youth Playwriting Award), God of the Gaps (Pushcart Prize nominee), and In and Out. Sarah is a former company member of Austin-based theatre collective Rude Mechanicals and an ongoing collaborator with Sod House Theater, a company that creates adaptations and new works with communities throughout Minnesota.
---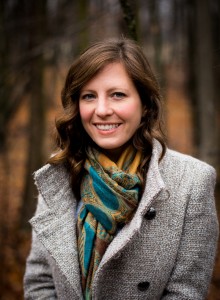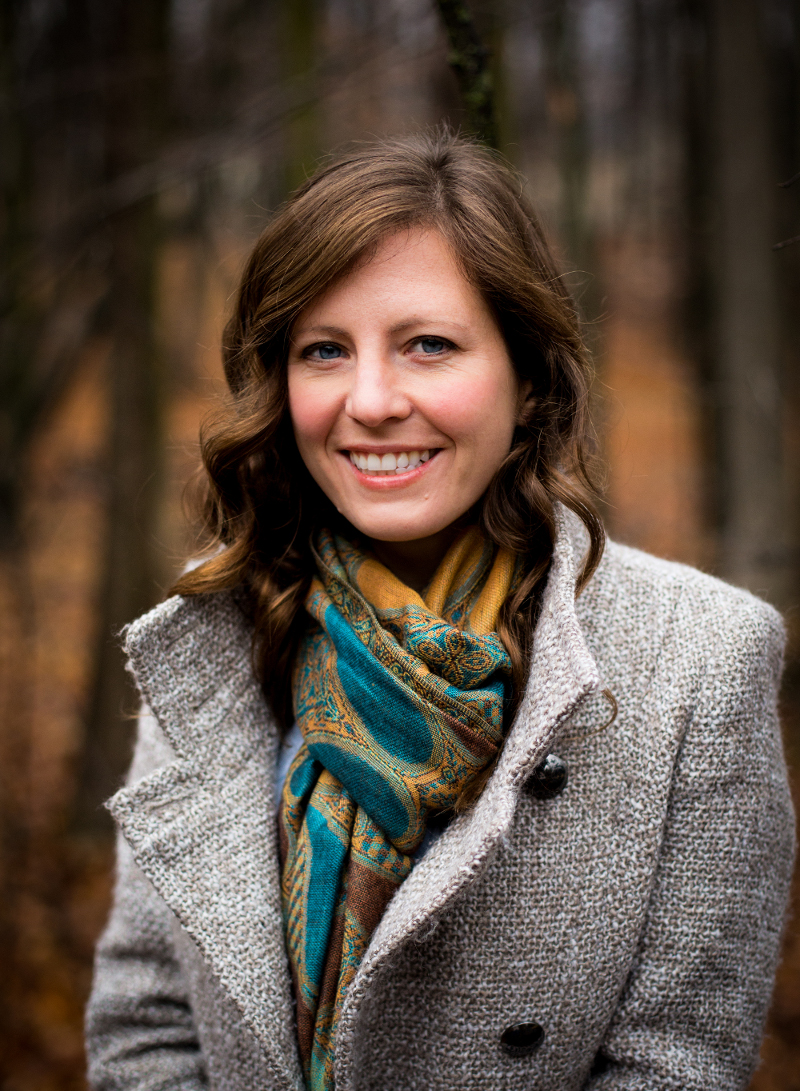 Lindsay starck
Lindsay Starck was born in Wisconsin and raised in the Milwaukee Public Library. She earned her B.A. in Literature from Yale, her M.F.A in Fiction from Notre Dame, and her Ph.D. in Comparative Literature from the University of North Carolina at Chapel Hill. At UNC, she served first as Fiction Editor and then as Editor-in-Chief of The Carolina Quarterly. Her first novel, Noah's Wife, was published by G.P. Putnam's Sons in January 2016.
---
CARY WATERMAN

Cary Waterman is a poet and creative nonfiction writer. Her published books include The Salamander Migration (University of Pittsburgh Press), When I Looked Back You Were Gone (finalist for the Minnesota Book Award), and Book of Fire (Nodin Press). Her work appears in many anthologies including A Geography of Poets, Poets Against the War and The Logan House Anthology of 21st Century American Poetry. She has won awards from the Bush Foundation, The McKnight Foundation and the Minnesota State Arts Board. She has had residencies and the Tyrone Guthrie Centre in Ireland and the MacDowell Colony. For many years she was Poet-in-Residence with the Minnesota Writers in the Schools program. She has an undergraduate degree in English from the University of Denver and a master's degree from Minnesota State University-Mankato.
---
Publishing Faculty
JAMES Cihlar
James Cihlar has worked as a Managing Editor, Poetry Editor, and Director of Marketing and Sales at such presses as Milkweed Editions, Coffee House Press, and New Rivers Press, and he has worked as a freelance copyeditor for Etruscan Press. He is the author of the poetry books Rancho Nostalgia, Undoing, A Conversation with My Imaginary Daughter, and Metaphysical Bailout. His writing has appeared in The American Poetry Review, The Threepenny Review, Prairie Schooner, Nimrod, and Lambda Literary Review. He has won the Bloom Chapbook Prize, and he has received two Artist Initiative Grants in Poetry from the Minnesota State Arts Board. His website is www.jimcihlar.com.