Past visiting writers
JACOB M. APPEL – Fiction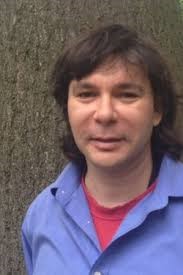 Jacob M. Appel was selected as winner of the Augsburg MFA program's 2016 Howling Bird Press Fiction Award with his short-story collection, The Topless Widow of Herkimer Street and Other Stories.
Jacob's first novel won the 2012 Dundee International Book Award, and his short fiction has appeared in more than two hundred literary journals. His prose and stories have won many awards, and his stage plays have been performed at New York's Theatre Row, Manhattan Repertory Theatre and elsewhere. He also publishes in the field of bioethics and contributes regularly to such publications as the Journal of Clinical Ethics, the Journal of Law, Medicine & Ethics and more.  His essays have appeared in The New York Times, The Chicago Tribune, Detroit Free Press, Orlando Sentinel, The Providence Journal and many regional newspapers.
Jacob has taught most recently at Brown University in Providence, Rhode Island, at the Gotham Writers' Workshop in New York City, and at Yeshiva College, where he was the writer-in-residence.  He was honored with Brown's Undergraduate Council of Students Award for Excellence in Teaching in 2003.   He holds a B.A. and an M.A. from Brown, an M.S. in bioethics from Albany Medical College, an M.A. and an M.Phil. from Columbia, an M.D. from Columbia University's College of Physicians and Surgeons, an M.F.A. from N.Y.U. and a J.D. from Harvard Law School.
CHRISTINA HAM – Playwriting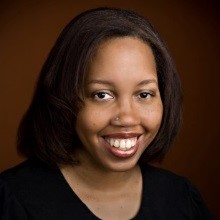 Christina Ham's plays have been developed and produced both nationally and internationally with the Kennedy Center, The Guthrie Theater, Ensemble Studio Theatre, The Goodman Theater, Institute of Contemporary Art in Boston, SteppingStone Theatre, Arielle Tepper Madover off-Broadway at Theater Row with the Summer Play Festival, and the Tokyo International Arts Festival among others. Her play Four Little Girls was directed by Phylicia Rashad at the Kennedy Center to a sold-out audience to commemorate the 50th anniversary of the 16th Street Baptist Church bombing. It was simultaneously presented/and or produced in 47 states across the country on the same day with Condoleezza Rice and Eric Holder conducting the talk back in Birmingham. Christina is a two-time recipient of a McKnight Fellowship for Playwrights and a Jerome Fellowship from the Playwrights' Center in Minneapolis, the Marianne Murphy Women & Philanthropy Award in Playwriting, and a MacDowell Colony Residency. Most recently she was a nominee for the Susan Smith Blackburn Prize and was nominated for Center Theater Group's Richard E. Sherwood Award for Distinguished Emerging Theater Artist. She has received commissions from The Guthrie Theater, Ensemble Studio Theatre/Alfred P. Sloan Foundation, and Park Square Theatre for Nina Simone: Four Women that will have its World Premiere in March 2016. Her feature 626 Broadway was a semi-finalist for Paramount Pictures' Chesterfield Writer's Film Project and her feature Booker was a finalist for Tribeca Film Institute's All Access program. Her plays are published by Dramatic Publishing, Heinemann, PlayScripts, Inc., and Smith and Kraus.
SEAN HILL – Poetry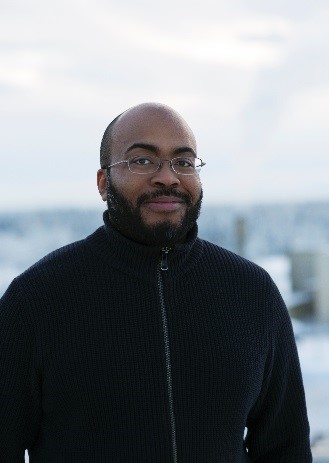 Born and raised in Milledgeville, Georgia, Sean Hill is the author of Dangerous Goods, awarded the Minnesota Book Award in Poetry, (Milkweed Editions, 2014) and Blood Ties & Brown Liquor, named one of the Ten Books All Georgians Should Read in 2015 by the Georgia Center for the Book, (UGA Press, 2008). He's received numerous awards including fellowships from Cave Canem, the Region 2 Arts Council, the Bush Foundation, Minnesota State Arts Board, The Jerome Foundation, The MacDowell Colony, the University of Wisconsin, and a Stegner Fellowship from Stanford University. Most recently, he received a Creative Writing Fellowship from the National Endowment for the Arts. His poems have appeared in Callaloo, Harvard Review, The Oxford American, Poetry, Tin House, and numerous other journals, and in several anthologies including Black Nature and Villanelles. Hill is an editor at Broadsided Press, a monthly broadside publisher. He's currently a visiting professor in the creative writing program at UA-Fairbanks. More information, as well as poems, can be found at his website: www.seanhillpoetry.com.
 MICHAEL STARRBURY – Screenwriting

Michael Starrbury, writer and producer, is known for The Inevitable Defeat of Mister & Pete (2013), Black Jack (2011) and One Cadillac Drive (2009). He first came to public attention when director George Tillman Jr. came on board to direct Starrbury's original screenplay, The Inevitable Defeat of Mister and Pete, which was brought to him by associate producer George Tarrant, who long championed the script. However, even before that, Starrbury attracted the attention of industry insiders when his action thriller script, Watch Roger Do His Thing, made the coveted yearly list of best unproduced screenplays known as The Black List in 2011. Since then, he's been  busy working on several film and TV projects, including the sci-fi feature, The Great Unknown, for Warners, and the action comedy, Fully Automatic, also for Warners and producer Joel Silver.
Greg breining – Creative Nonfiction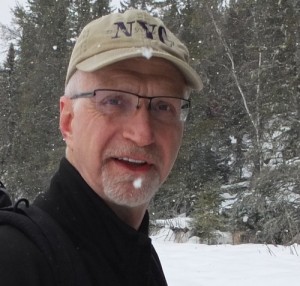 Greg Breining writes about travel, science, and nature for National Wildlife, Minnesota Monthly, The New York Times, Minnesota Monthly, National Geographic Traveler, Islands and many other publications. He also writes about science and medicine for many colleges and universities. His books include the travel memoir Wild Shore: Exploring Lake Superior by Kayak, and Paddle North: Canoeing the Boundary Waters–Quetico. Website: http://www.gregbreining.com
Other Past Visitors include:
Ed Bok Lee, Pam Houston, Sue Silverman, Ben Percy, Helene Wecker, Alex Lemon, Deborah Blum, Ken Rance, and Kristoffer Diaz, among others.