Summer Residency 2015
CARSON KREITZER

CARSON KREITZER's   Lasso of Truth is enjoying a National New Play Network Rolling World Premiere this year, with productions at Marin Theatre Company, Synchronicity in Atlanta, and Unicorn Theatre in Kansas City. She is a member of the Workhaus Collective, an alumna of New Dramatists, and a Core Member and current Board Member of the Playwrights' Center in Minneapolis.
She and composer Matt Gould are currently under commission from Yale Rep and New Dramatists for their new musical LEMPICKA. She is writing a new play for the Guthrie Theatre, supported by a grant from the Toulmin Foundation, and is the current Dowling Annaghmakerrig Fellow.
Carson is the past recipient of two Jerome Fellowships and support from the NEA and NYSCA. She  was the first Playwrights of New York (PoNY) Fellow at the Lark Play Development Center. won two McKnight Advancement Grants and was recently named a McKnight winner — for the third time.   Her collection SELF DEFENSE and other plays is available from No Passport Press.
KENNETH RANCE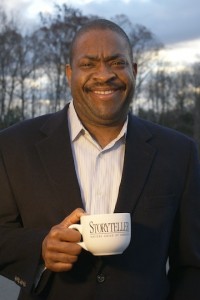 Kenneth Rance is a native of Minneapolis and graduated cum laude with a B.A. in Film from Howard University. The following year, Rance moved to Los Angeles, California where he landed a position as an office production assistant on "ROC", the critically acclaimed FOX series. After "ROC", Rance worked as an administrative assistant at HBO and the William Morris Agency.
Rance's most recent film "New in Town" (Gold Circle Films/Lionsgate) starring Renee Zellweger and Harry Connick, Jr. was released worldwide – January 2009.
In 1994, Rance was admitted to the CBS Television Executive Management Training Program where he developed the M.O.W. "Cyberstalk", for Norton Wright Productions/CBS Productions and coordinated the first annual, CBS/WGAw Television Writers Workshop for emerging minority writers.

Later that year, Rance sold his first screenplay "Scary Dates" to 20th Century Fox and was inducted into the Writers Guild of America where he has served as Co-Chair for the Committee of Black Writers and Member-at-Large on the Committee Advisory Panel.
Since then Rance has written and produced many film and television projects for several major studios and independent production companies: Davis Entertainment, Fox 2000, Destination Films, and Universal Pictures, just to name a few. Ken is currently developing projects with indie television studio Revolution Media, workshopping a play with the Capri Theater.Ken is a former Riordan MBA Fellow from UCLA's Anderson School of Management and Time-Warner Mentor-in-Residence for the John H. Johnson School of Communications at Howard University.
SUE WILLIAM SILVERMAN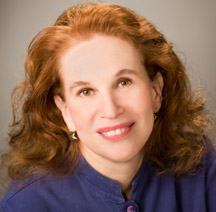 Sue William Silverman is the author of three memoirs, The Pat Boone Fan Club: My Life as a White Anglo-Saxon Jew; Love Sick: One Woman's Journey through Sexual Addiction; and Because I Remember Terror, Father, I Remember You. Kirkus Review included The Pat Boone Fan Club: My Life as a White Anglo-Saxon Jew in a list of 10 books that deserve wider media attention. Love Sick is also a Lifetime television movie. Her first memoir, Because I Remember Terror, Father, I Remember You,won the Association of Writers and Writing Programs award in creative nonfiction.
One of her essays appears in The Touchstone Anthology of Contemporary Nonfiction, while others won contests with Hotel Amerika, Mid-American Review, and Water~Stone Review. Her poetry collection is Hieroglyphics in Neon.
As a professional speaker, Sue has appeared on The View, Anderson Cooper 360, and CNN-Headline News. She teaches in the MFA in Writing Program at Vermont College of Fine Arts, and her craft book, Fearless Confessions: A Writer's Guide to Memoir, won Honorable Mention in ForeWord Reviews' book-of-the-year award. Please visitwww.SueWilliamSilverman.com.
HELENE WECKER
Helene Wecker grew up in Libertyville, Illinois, a small town north of Chicago, and received her Bachelor's in English from Carleton College in Minnesota. After graduating, she worked a number of marketing and communications jobs in Minneapolis and Seattle before deciding to return to her first love, fiction writing. Accordingly, she moved to New York to pursue a Master's in fiction at Columbia University. She now lives near San Francisco with her husband and daughter. Her novel, THE GOLEM AND THE JINNI, was published by HarperCollins.
The Boston Globe said in its review: "Two supernatural beings–a Golem, a woman of clay, conjured up by a disgraced rabbi who engages in dangerous Kabbalistic arts, and a Jinni, a shape-shifting fire creature born in the Syrian desert in the seventh century–are drawn together on the streets of New York in 1899. It sounds far-fetched. But in her first novel, "The Golem and the Jinni," a blend of historic fiction and fantasy with a dash of sci-fi and a sprinkling of philosophical discourse about faith and free will, Helene Wecker makes it work."