Summer Residency 2014
DEBORAH BLUM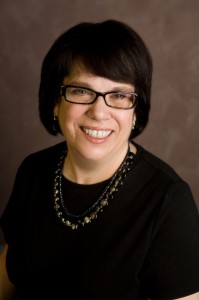 Deborah Blum a Pulitzer prize-winning science journalist, author and blogger.  Her latest book, The Poisoner's Handbook. will    be a two hour documentary on American Experience/PBS this January. Author of five books and a popular guide to science writing, her most recent publication,  The Poisoner's Handbook, was a 2011 New York Times paperback best seller; the hardback was named by Amazon as one of the Top 100 books of 2010. The Poisoner's Handbook  will be a two hour documentary on American Experience/PBS this January. Previous books include Ghost Hunters: William James and the Scientific Search for Life after Death (2006); Love at Goon Park: Harry Harlow and the Science of Affection,  a 2002 finalist for the Los Angeles Times Book Prize; Sex on the Brain (1997), and The Monkey Wars (1994). She is also co-editor of a Field Guide for Science Writers, published in a second edition in 2006.
Blum writes a monthly environmental chemistry column for The New York Times called Poison Pen. She also blogs about toxic compounds at Wired; her blog Elemental was named one of the top 25 blogs of 2013 by Time magazine.  She has written for a wide range of other publications including Scientific American , Slate, Tin House, The Atavist, The Wall Street Journal, The Guardian, The Los Angeles Times and Discover.
KRISTOFFER DIAZ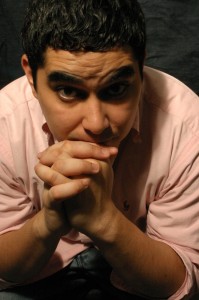 Kristoffer Diaz is a playwright and educator living and working in Brooklyn. Full-length titles include The Elaborate Entrance of Chad Deity, Welcome to Arroyo's, The Upstairs Concierge, and The Unfortunates. Awards: 2011 New York Times Outstanding Playwright Award; finalist for the 2010 Pulitzer Prize for Drama; winner, 2011 Lucille Lortel Award for Outstanding Play; winner, 2011 OBIE Award, Best New American Play; and the inaugural Gail Merrifield Papp Fellowship from The Public Theater (2011). His work has been produced, commissioned, and developed at The Public Theater, Dallas Theater Center, Geffen Playhouse, Center Theatre Group, The Goodman, Second Stage, Victory Gardens, Oregon Shakespeare Festival, Actors Theatre of Louisville, American Theater Company, The Atlantic, InterAct, Mixed Blood, The Orchard Project, Hip-Hop Theater Festival, The Lark, Summer Play Festival, Donmar Warehouse, and South Coast Repertory, among many others.
ALEX LEMON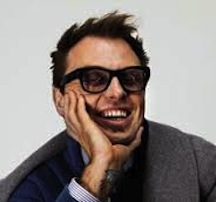 Alex Lemon is the author of Happy: A Memoir (Scribner), the poetry collections Mosquito (Tin House Books), Hallelujah Blackout (Milkweed Editions), Fancy Beasts (forthcoming, Milkweed Editions), and the chapbook At Last Unfolding Congo (horse less press). His writing has appeared in Esquire, Best American Poetry 2008, AGNI, BOMB, Gulf Coast, jubilat, Kenyon Review, New England Review, Open City, Pleiades and Tin House, among others. He was awarded a 2005 Literature Fellowship in Poetry from the National Endowment for the Arts and a 2006 Minnesota Arts Board Grant. He co-edits LUNA: A Journal of Poetry and Translation with Ray Gonzalez and frequently writes book reviews. He lives in Fort Worth, Texas and teaches at Texas Christian University.
BILL WHEELER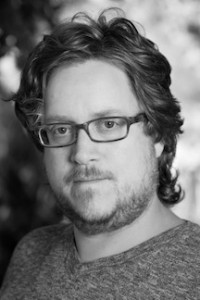 Bill Wheeler started writing while enrolled in the Playwrights Horizon training program at N.Y.U.    His screenplay "The Prime Gig"  was selected for the Sundance Institute's Feature Film Lab.  "The Prime Gig" featured Vince Vaughn and Ed Harris and debuted on IFC.   Since then, Bill has written screenplays for such diverse partners such as Mayhem Pictures, Everyman Films, New Crime, MacGuire Entertainment, Fox 2000, New Regency and Disney.  Current projects include an adaptation of the futurist manga "Ghost in the Shell" for DreamWorks to be supervised by Steven Spielberg, and a pilot about the adventures of the fictional pastor of a Georgia megachurch to be directed by Jodie Foster for HBO.   Bill's film "The Hoax", directed by Lasse Hallstrom and starring Richard Gere, was released by Miramax.  It was named by both Newsweek and the Los Angeles Times as one of the ten best films of 2007.   Most recently, Bill adapted for the screen Mohsin Hamid's novel "The Reluctant Fundamentalist".   Directed by Mira Nair, the film features Liev Schrieber, Kate Hudson and Rizwan Ahmed.  "Reluctant" was the opening night film at the 2012 Venice Film Festival and was released internationally in April of this year.
Pam Houston
Pam Houston's most recent book is Contents May Have Shifted, published in 2012. She is also the author of two collections of linked short stories, Cowboys Are My Weakness and Waltzing the Cat, the novel, Sight Hound, and a collection of essays, A Little More About Me, all published by W.W. Norton.
Her stories have been selected for volumes of Best American Short Stories, The O. Henry Awards, The 2013 Pushcart Prize, and Best American Short Stories of the Century. She is the winner of the Western States Book Award, the WILLA award for contemporary fiction, The Evil Companions Literary Award and multiple teaching awards.
She is Professor of English at UC Davis, directs the literary nonprofit Writing By Writers and teaches in The Pacific University low residency MFA program and at writer's conferences around the country and the world.
She lives on a ranch at 9,000 feet in Colorado near the headwaters of the Rio Grande.
 Visit Postponed to Summer 2015
HELENE WECKER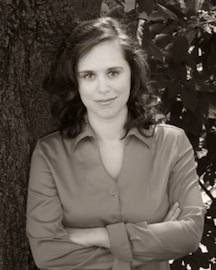 Helene Wecker grew up in Libertyville, Illinois, a small town north of Chicago, and received her Bachelor's in English from Carleton College in Minnesota. After graduating, she worked a number of marketing and communications jobs in Minneapolis and Seattle before deciding to return to her first love, fiction writing. Accordingly, she moved to New York to pursue a Master's in fiction at Columbia University. She now lives near San Francisco with her husband and daughter. Her novel, THE GOLEM AND THE JINNI, was published by HarperCollins.
The Boston Globe said in its review: "Two supernatural beings–a Golem, a woman of clay, conjured up by a disgraced rabbi who engages in dangerous Kabbalistic arts, and a Jinni, a shape-shifting fire creature born in the Syrian desert in the seventh century–are drawn together on the streets of New York in 1899. It sounds far-fetched. But in her first novel, "The Golem and the Jinni," a blend of historic fiction and fantasy with a dash of sci-fi and a sprinkling of philosophical discourse about faith and free will, Helene Wecker makes it work."