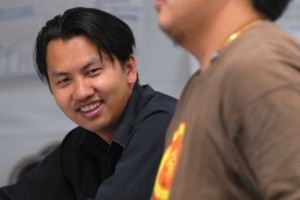 Students that have completed a BSW degree prior to beginning the MSW program will receive "advanced standing" status and need to complete either 45 or 46 total credits to earn the MSW degree. Students entering the MSW program with a bachelor's degree in any other discipline are considered "foundation students" and will complete 65 or 66 credits to earn the MSW degree.
Financial assistance is available to degree-seeking students enrolled in the MSW program. Six credits per semester is considered  full-time for financial aid purposes; three to five credits per semester is considered part-time.
You may be eligible for financial aid including state and federal loans or grants. If your employer provides tuition assistance, you can participate in Augsburg's employer tuition reimbursement program. We also offer several scholarships and tuition discounts which may be available to you.
Social Work Scholarships
The social work department at Augsburg offers seven departmental scholarships ranging in amount from $300 to $1,500. These scholarships are available for second year MSW students. We also recommend students consider applying for social work scholarships offered by the Minnesota Social Service Association, the National Association of Social Workers, the Council on Social Work Education, and other social work related foundations. For tips on searching for these and other social work scholarships, contact the MSW Coordinator.
AmeriCorps Discount
AmeriCorps volunteers who have served at least half time for one year, who are qualified for admission to Augsburg College, and who enroll within five years of the completion of their service may receive a 25% tuition credit for one course each term in Augsburg's graduate or Weekend College program. For more information, contact the Graduate Admissions Office.
American Indian Scholarships
American Indian students who meet federal, state, or tribal requirements may apply for special scholarships. For more information, please contact Augsburg's American Indian Student Services Program director at 612-330-1144.
Military Tuition Grant
Individuals who are serving or have served in the military may qualify for a per-credit tuition grant equal to approximately 10%. For more information, visit the Payment Plans and Discounts.
Augsburg Partnership Grant
Individuals who are employed by corporations/institutions that are participating in the Augsburg Partnership Grant program and are newly enrolling in specified Augsburg degree programs, may be eligible for a 10% tuition discount in the form of a grant. This discount may also apply to students who have successfully completed a Leadership Course from participating Chambers of Commerce. For more information: visit The Augsburg Partnership Grant Page.
For information on financial aid or tuition discount programs, contact the Enrollment Center.