Anna Olson '24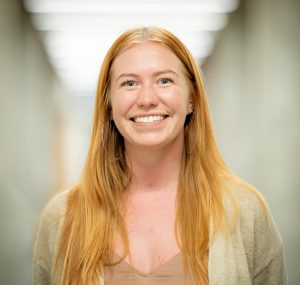 Augsburg has been a part of my community since I was a child growing up in South Minneapolis. I've seen friends and coworkers attend Augsburg who in turn offered their support and experiences to me when I began looking to further my education. Augsburg promotes action and actively works in our city to be a part of positive change and undoing racism. I feel confident in attending Augsburg for my MS.  I have opportunities to build relationships with individuals and organizations that value the voices and experiences of marginalized populations we serve in our daily practice.  I've learned of multiple faculty and alumni working for my current organization who I have found to be fabulous social workers, exemplifying the values and code of ethics practiced in our profession. The programming offered by Augsburg for working adults has allowed me to continue in my full-time position where I will continue to learn and gain experience in the social work field while. At Augsburg I feel faculty communicate with me as a peer, as a support and participate in frank conversations about the world we live in. I feel Augsburg not only emphasizes its active role in the community it resides in, but promotes connectivity among students and those within the organization. I feel supported within Augsburg knowing that faculty are invested in my success and will provide and promote opportunities to engage with our community.
---
Joetta Cooke '21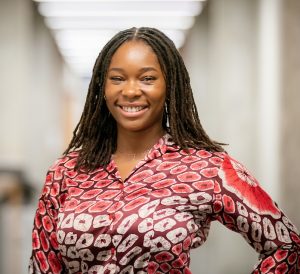 I chose Augsburg for the diversity in population- students and faculty. My program prepared me in many ways through encouraging tough conversations in class, discussing career opportunities, and encouraging a massive amount of self-reflection. Augsburg is putting in noticeable efforts to be a progressive and inclusive institution.
---
Jackee Heslop '19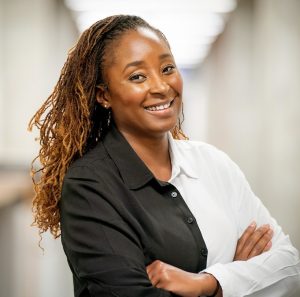 The Augsburg faculty displayed both diversity of thought and culture. During my time in the master's program, I had the ability to connect with faculty of Asian descent, African decent and those who identify as both male or female. I always felt supported, and that support continued after I graduated.  I also had the unique experience of traveling abroad, visiting Thailand & Laos with my cohort and two instructors.  I not only learned about social work on a global scale but I also learned humility as a transplant in another culture. The connections that I developed with each professor and my fellow cohort are unforgettable. As an Auggie alumni, I am reminded that "we are called" to greatness on whatever scale that looks like for each of us. Augsburg fosters a sense of individual agency in choosing our path and our fate (as much as societal institution will allow). We are encouraged to think outside of the box, outside of patriarchy, outside of hegemony to find the best fit for each of us. At Augsburg, you are encouraged to dream! You are encouraged to weigh all of your social identities to create the best environment for your community. At Augsburg, you will find your tribe and that tribe will likely comprise of a variety of differences- all of which will help to expand your understanding of your family, community and society.
---
Virginia E. Suarez '18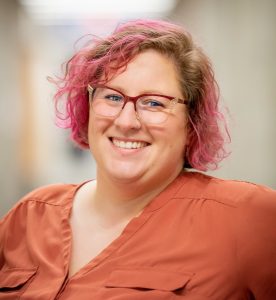 I highly valued the program's emphasis on equity and social justice. You will learn how to address systemic issues and social injustices both in your practice and personal life. I find I am much more prepared to address inequities in my practice community than colleagues who completed other programs. What makes Augsburg special are the relationships. My professors were personable and easily accessible when I had questions -it felt like all of the faculty really cared about my learning. My MSW program changed me and made me a better person and social worker.
---
Ericka Otterson '15
I believe that my purpose—my calling—is to help individuals and families move beyond shame and stigma to find healthier ways of living. The MSW program helps me expand my skills while creating a safe space for me to practice and enhance my strengths. I believe the curriculum and faculty allow me to develop my counseling skills, engage in dialogue to affect change, and pursue the discovery of new talents and competencies in the profession. My education helps me hone my vocation and underscores the importance of the individual journey while empowering human beings to heal and live well.
---
Michael Grewe '12
The Augsburg MSW program gave me a solid framework for doing community organizing through a social justice lens, which has been especially useful in my work advocating for LGBTQIA communities. The discussions I had with faculty and my classmates were invigorating, and the curriculum helped me better navigate and understand my role as a social work practitioner.
---
Laura Thompsen '12
I came to the MSW/MA in Theology dual degree program hoping to further understand the common ground between faith and God's call for social justice. I found much more than just direction in the dual degree program. I found purpose, support, invaluable encouragement, and many mentors. The program affirmed my call and equipped me to help the church expand its imagination on how it can intersect with neighborhoods, communities, and the world.
---
Ryan Stopera '11 MSW, '14 MBA
After years of experience in community organizing and providing direct service to clients, the MSW/MBA dual degree program has given me a vision beyond radical social change. My education allows me to pursue capitalist reform rather than revolution, which means that I will develop public and private collaborations that will efficiently address social needs and alleviate dependence on government funding. As a leader of a mission-driven social business, I will be able to provide job opportunities to individuals who may face systemic barriers to gaining employment. I intend to invest in those individuals, utilizing profits to provide living wages and social services to people in need.
---
Adrienne Slaughter '10
Graduating from the Augsburg MSW program is a special privilege to me. I received an outstanding professional education, but I also benefited from the collective wisdom of faculty who gave me the knowledge and skills to serve as a social worker. As an African American professional woman, many doors have been opened to me because of the education I received at Augsburg. Today, I am able to serve those who do not have a voice and to be more effective in both the professional and personal spheres of my life.