The Department of Social Work encourages qualified applicants from other countries to apply to the MSW program.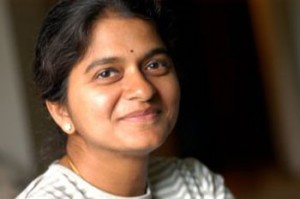 If you are a non-resident alien of the United States, you will be required to submit additional documents beyond those described in our Application Process section.
Please contact our office for additional assistance on this process at 612-330-1101 or mswinfo@augsburg.edu.
Applicants with a Bachelor of Social Work (BSW) degree or those that intend to complete a BSW prior to starting the MSW program are considered ADVANCED STANDING  students and begin the MSW program at Augsburg in May.
Applicants who plan to enter the Augsburg MSW program with a bachelor's degree in something other than social work (BSW) are considered FOUNDATION students and begin the MSW in September.
Before You Apply
Attend an Information Session – The best way to learn more about our program is to attend an on-campus information session or one of our off-campus sessions held at local restaurants and places-of-interest around the Twin Cities. View our list of upcoming events and register for an information session. Another option is to schedule a one-on-one appointment with an admissions counselor to address your questions and learn more about the program details, including cost, schedule and time commitment.
Request Information – Tell us more about your interests by completing our MSW Interest form. We'll e-mail you more information and invite you to upcoming information sessions.
Application Components
All MSW applicants must complete and submit an admission file that includes:
Completed online application form
Official transcripts from ALL post-secondary institutions attended. High school transcripts not required.
Two letters of recommendation (follow the recommendation instructions on the application)
Typed personal statement (and GPA explanation if your cumulative GPA is below 3.0)
Degrees obtained at a university outside the U.S. will likely require a transcript evaluation. See details below under the transcripts heading.
Provide financial verification.
Application Deadline
MSW applications are reviewed once a year. Our priority application deadline is December 1st.  After January 15th, we accept applications on a rolling basis, provided there are spots available in the program.  International students are encouraged to apply early to ensure there is time to complete additional requirements and make a smooth transition to starting school.
Admission Requirements
In order to be considered for MSW admission, applicants must have:
• a bachelor's degree from an accredited college or university;
• completed liberal arts courses in the social sciences (4 classes), humanities (3 classes), biology (1 class) and statistics (1 class).
In addition, we recommended applicants have a cumulative GPA of 3.0 or higher. Although experience is not a requirement, we give strong preference to applicants with prior human service experience, either work or volunteer.
Admission with Advanced Standing
Advanced standing is an application category open to those who have earned a bachelor's degree in social work that is accredited by the Council on Social Work Education. Advanced standing applicants may seek waivers for a maximum of six MSW courses and from the generalist ("foundation") field internship. To receive a waiver for an MSW course you must have achieved a grade of B (3.0) or higher in a BSW course that is equivalent in content. See the BSW course equivalency checklist in the application for further explanation. If all six courses and the internship are waived, advanced standing students will begin their MSW program in the Summer (May) semester.
HOW TO APPLY FOR ADMISSION
First, we recommend you start your application process by filling out the online application. If you discover you are lacking more than two liberal arts prerequisite courses, you will need to complete one or more prior to application. It is permissible, however, to have two courses pending at the time of application. Next, we suggest you request your transcripts and your recommendations, as these are difficult for you to control in terms of timeliness. Lastly, write your personal statement. You'll want to give yourself plenty of time for this task so you can compose thoughtful answers and write to the best of your ability.
International Transcript Evaluations
Augsburg requires an evaluation of credentials for any transcript(s) from an institution outside of the United States.
This evaluation should include the following:
Analysis of credentials to determine if your degree is equivalent to an accredited U.S. bachelor's degree.
Course by course evaluation to show your complete course listing with credit values and grades received for each course.
Calculation of grade point average to demonstrate your cumulative grade point average using the standard U.S. grading system, i.e., A=4.0, B=3.0, C=2.0, D=1.0, F=0.0.
Translation to English (if applicable)
Evaluations can be accepted from World Education Services, SpanTran Pathways – Augsburg University, Educational Credential Evaluators, or any NACES accredited organization. Learn more about NACES and find a list of accredited evaluators at NACES.org
United States Transcripts
If you attended university in the United States, you will need to submit an official transcript from each college/university you attended.  If prompted by your institution to provide an e-mail address to which e-transcripts can be sent, please send to admissiondocs@augsburg.edu. Transcripts sent via mail should be sent to: Graduate Admissions, 2211 Riverside Ave, Campus Box 65. Minneapolis, MN 55454.
English Language Proficiency
To meet Augsburg University admission requirements, applicants must provide evidence of a sufficient command of both written and spoken English to study graduate level coursework conducted entirely in English. The following is a list of the tests and programs Augsburg University accepts as evidence for English proficiency.
TOEFL: Minimum score of 80 on the Internet Based TOEFL (iBT) with a sub score of 20 on the written and 20 on the speaking sections.
TOEFL Essentials: Minimum score of 8.5
IELTS: Minimum score of score report of 6.5.
Duolingo English Test: 105 (For tests taken on or after July 15, 2019)
Successful completion of a previous undergraduate or graduate degree at an accredited college or university in the US, the United Kingdom, Ireland, English-speaking Canada, New Zealand or Australia
Prerequisite Coursework
The MSW application requires completion of 4 prerequisite courses in the social sciences, 3 courses in the humanities, 1 course in biology, and 1 course in statistics. Each course must have a grade of C (2.0) or higher. You may have a maximum of two prerequisite courses that are pending (not yet completed) at the time of application.
Social science courses can be drawn from the following disciplines: anthropology, sociology, psychology, social welfare, social work, economics, political science, geography, or history.
Humanities courses can be drawn from the following disciplines: philosophy, ethics, jurisprudence, modern or classic languages, linguistics, comparative religion, literature, folklore, archaeology, cultural histories, ethnic studies, poetry, art, music, theatre.
The biology course must have been taken through a biology department. Finally, for the statistics course, if the word "statistics" is not in the title, obtain and include the course syllabus from the term in which you took the course.
Recommendations
Select three individuals whom you feel can give an assessment of your professional and/or academic abilities and your readiness and aptitude for social work graduate education. Ideally, you should submit one academic reference from a professor or adviser and two professional references from supervisors or other colleagues familiar with your skills and attributes related to human services. In the absence of an academic reference, all three should be professional references. Please do not use a personal friend, family member, or employee as a reference.
When applying online, you will be asked to provide the names and email addresses of three recommenders. Our online application system will then send an email to each recommender with instructions on how to submit a recommendation. Recommenders can assess, for example, traits such as leadership, written and verbal communication, professionalism, empathy, compassion, trust, confidence, openness to learning, etc…
Personal Statement
Within the online application, you will be prompted to write a personal statement that responds to each of the following questions.
The mission statement of the Augsburg social work department is: "To develop social work professionals for practice that promotes social justice and empowerment towards the well-being of people in a diverse and global society." In relation to our mission statement, why have you chosen the Augsburg MSW program?
What principles and values would guide your social work practice?
Identify a current event related to a social injustice. What is your relationship to this injustice? What are possible social work responses to it?
Think about your education. Describe one skill or interest you have developed from your education. Explain how this skill or interest is relevant to the study of social work.
Think about your employment or volunteer experience. Describe one skill or interest you have developed from this experience. Explain how this skill or interest is relevant to the study of social work?
Tips: Your Personal Statement should be well-written. It should be comprehensive yet concise. A typical statement is 3 to 5 pages in length, double-spaced. Editing suggestions and feedback from another person can be helpful, but the ideas and writing should be your own.
Explanation of GPA
Our faculty are willing to review the file of applicants whose cumulative GPA falls below 3.0; however, know the comparative standard remains 3.0 or higher. A small percentage of applicants not meeting the GPA prerequisite may be admitted if otherwise qualified. If your GPA is below 3.0, you must include a brief explanation by responding to one or both of these questions:
Were there extenuating circumstances contributing to the GPA? If so, have those circumstances been resolved?
Were there limitations that affected your GPA that still remain today? If so, what is your plan to address these limitations?
Pending Bachelor's Degree
Our faculty are willing to review the files of applicants whose degrees are pending provided there is only one semester or two semesters pending at the time of application (January 15). Make sure your Fall grades (from your most recent term) are posted to your transcript before your school prints and sends the transcript.
Send application materials to
Graduate Admissions Office, CB 65
Augsburg University
2211 Riverside Avenue
Minneapolis, MN 55454
admissiondocs@augsburg.edu