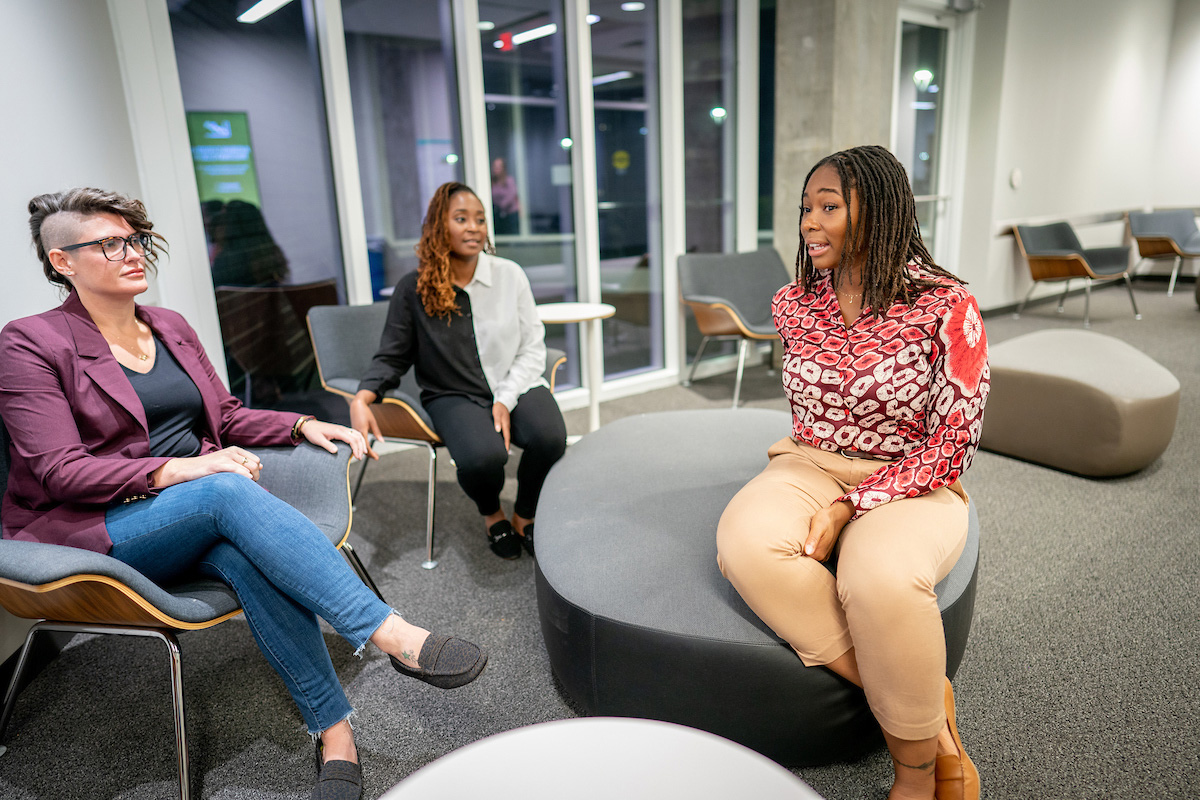 Augsburg University offers an MSW/LADC (Licensed Alcohol and Drug Counselor) program. This initiative prepares MSW students for ethical, competent, and culturally responsive social work practice in the substance use disorders field. By completing four additional courses and an additional 380 hours of an internship, clinical MSW students are eligible for the LADC certification exam.
Currently, Augsburg's MSW graduates take 60-61 (generalist) or 41-42 (advanced standing) credits in areas such as ethics, anti-oppressive practice, assessment and diagnosis, treatment planning, therapeutic approaches with individuals, groups, and families, and various evidence-based treatment modalities such as crisis intervention, trauma-informed care, and cognitive-behavioral therapy. MSW students also complete at least 500 hours of field instruction in the specialization year. By expanding the required internship hours to 880 hours in practice social service agencies that focus on chemical health and offering an expanded curriculum of three courses (eight credits), our students could obtain their LADC, alongside or shortly after their completion of their MSW. The additional 380 hours are completed at the same internship location as for the MSW requirements and can be completed in a block placement format.
For a complete list of courses and descriptions, see the Course Description Search.