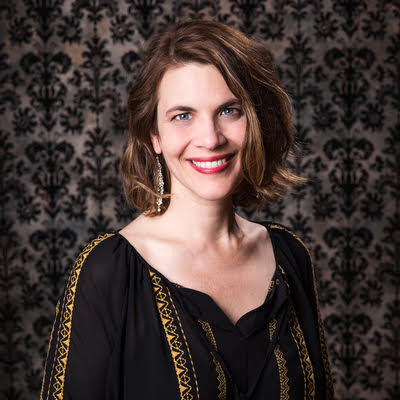 Dr. Colleen Bertsch teaches Worlds of Music (MUS220-A) at Augsburg University. She is an ethnomusicologist and violinist who specializes in East-Central European folk music. Her research investigates violinists' embodied performance traditions as processes of ethnic, national, and economic identities.
While conducting extensive field research in Transylvania, Romania, Dr. Bertsch worked closely with Roma string players in the rural Câmpia region, and with Director Ovidiu Barteș at The Gheorghe Dima Music Academy in Cluj-Napoca. Her current ethnographic work builds on this research and investigates various stylistic approaches to the violin (e.g., the melodic ornament called the Transylvanian grupet, bowing patterns, and coordinated left and right hand musical gestures), that are commonly heard as being specifically Transylvanian. Her secondary research interests include apprentice-based methods of musical knowledge transmission, the politics of Béla Bartok's ethnographic work and categorization based on melodic schema, sonic warfare, and North Indian khyal (classical singing).
Dr. Bertsch has received multiple Artists Initiative grants from the Minnesota State Arts Board, all of which have supported arts projects relating to folk music found in Transylvania. She is violinist and co-founder of Balkan party band Orkestar Bez Ime, winner of a 2011 McKnight Award for Performing Musicians, and the lead violinist of Szászka Transylvanian String Band. Dr. Bertsch regularly performs with Joe Chvala and the Flying Foot Forum, Ethnic Dance Theatre, and Minnesota History Theatre, and has had the pleasure of backing fantastic acts including Semisonic, The Moody Blues, Jeremy Messersmith, Davis Bain, and substituting for The Laurels String Quartet.
Dr. Bertsch received her Ph.D. in ethnomusicology and musicology from the University of Minnesota, Twin Cities, and undergraduate degrees in violin performance from Concordia College, Moorhead, and music education from UMN-TC.