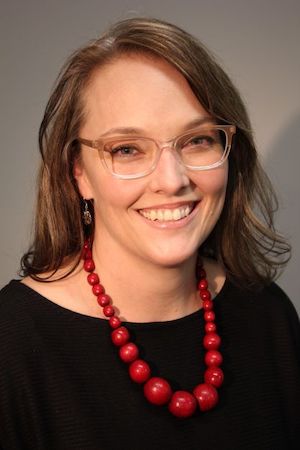 Vanessa Bester was first introduced to the PA profession while completing her undergraduate degree in neuroscience at the University of Pittsburgh. It was while working at an Alzheimer Disease Research Center and at an Allegheny County health clinic specializing in women's services that she was able to see the impact that PAs could make upon the health of a community.
Dr. Bester graduated from the University of Florida's Physician Assistant Program in 2003 and worked in HIV primary care through the National Health Service Corps in Florida. She also has extensive inpatient experience in infectious diseases, pulmonary, critical care and advanced heart failure. She has practiced in military medicine both in the US and overseas. Vanessa began teaching PA students in the clinical setting in 2007 and began teaching full-time in 2012. Throughout she has maintained her clinical practice as well. 
In June 2019, Vanessa completed her Doctorate in Education through Northeastern University, with her thesis focusing on Critical Race Theory and African American PA Student Success. Dr. Bester serves on PAEA's Diversity and Inclusion Mission Advancement Committee and has published articles related to HIV and infectious diseases, and the retention and barriers of minority PAs, faculty, and students. Her primary research focus is on qualitative methodologies and inclusion and diversity within the PA profession.
Vanessa's passion is teaching internal medicine and critical thinking in the classroom while promoting social justice and service learning within the community. Dr. Bester is the Primary Investigator for a Minnesota Department of Health Grant to educate students on opiate addiction treatment and expand PA student clinical training opportunities to urban and rural underserved communities in Minnesota. In her spare time, she loves to travel, spend time on the water and relax with her family in Wisconsin.
Publications
Veterans as physician assistants
Policy effect on physician assistant education diversity
What is causing this man's worsening skin lesions?
Minority Physician Assistant Faculty: A Phenomenological Assessment of Factors Leading to Retention in the Faculty Role
What's working? Critical race theory and African American/black PA student success
I Can't Breathe—Courageous Conversations and Responses to Racism in Physician Assistant Education
Assessing Harmful Bias and Celebrating Strength Through the Narratives of Black/African American Physician Assistant Students – Bester, Vanessa S.; Bradley-Guidry, Carolyn