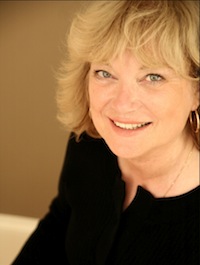 Cass Dalglish is a fiction writer and prose poet who has worked as a broadcast journalist. Her published books include the novels Nin (Spinsters Ink)  and  Sweetgrass  (finalist for a Minnesota Book Award),  and  a book-length prose poem Humming the Blues (Calyx Books). Humming the Blues is a jazz interpretation of the Sumerian cuneiform signs in Enheduanna's Song to Inanna (Ancient Iraq, 2350 BCE). She was an invited speaker during the post museum session of the conference: Inanna — Live at the British Museum. London 2007. A recipient of The Loft Literary Center Minnesota Writers' Career Initiative Grant, she received the 2011 Distinguished Teaching and Learning Award For Excellence in Mentoring and Advising from Augsburg University.
She is a member of the Associated Writing Programs, The Authors Guild, The Creative Writing Committee of the Associated Colleges of the Twin Cities, and the American Association of University Professors.
She holds an MFA in creative writing  and a PhD in writing with a concentration in ancient women's writing. She has traveled to Israel and Greece in her study of archetypal theory and to Cuba and France with her students.
Cass was the lead designer of the  Augsburg University MFA in Creative Writing Program and its first director.
Visit  cassdalglish.com.
Education
B.A. The College of St. Catherine
M.F.A. Vermont College of Fine Arts
Ph.D. The Union Institute