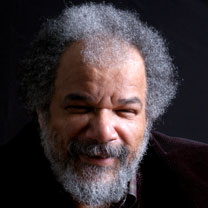 Professor of History
Bill Green received his B.A. in History from Gustavus Adolphus College, and his M.A., Ph.D. and J.D. from the University of Minnesota. He has published articles, op-ed pieces, and book chapters on history, law, and education, and he has published two books on race and civil rights in Minnesota history-A Peculiar Imbalance in Early Minnesota: 1837-1869, and Degrees of Freedom: The Origin of Civil Rights in Minnesota, 1865-1914, which won the 2015 Minnesota Book Award-Hognander Prize. He is presently working a history of Minnesota during the period of the Civil war and Reconstruction.
Bill has spoken widely at such places as the Ramsey County Bar Association; Bethel Lutheran Church, the Friends of the Ramsey County Library; Unity Unitarian Universalist Church in St. Paul, and William Mitchell Law School. He has also lectured at Peabody College-Vanderbilt University, St. John's University, and Lincoln College-Oxford University. While serving as Superintendent of Minneapolis Public Schools, he studied school reform at Harvard University.
He presently serves as vice president of the Minnesota Historical Society.
Education
B.A. Gustavus Adolphus College
M.A. University of Minnesota
J.D. University of Minnesota
Ph.D. University of Minnesota