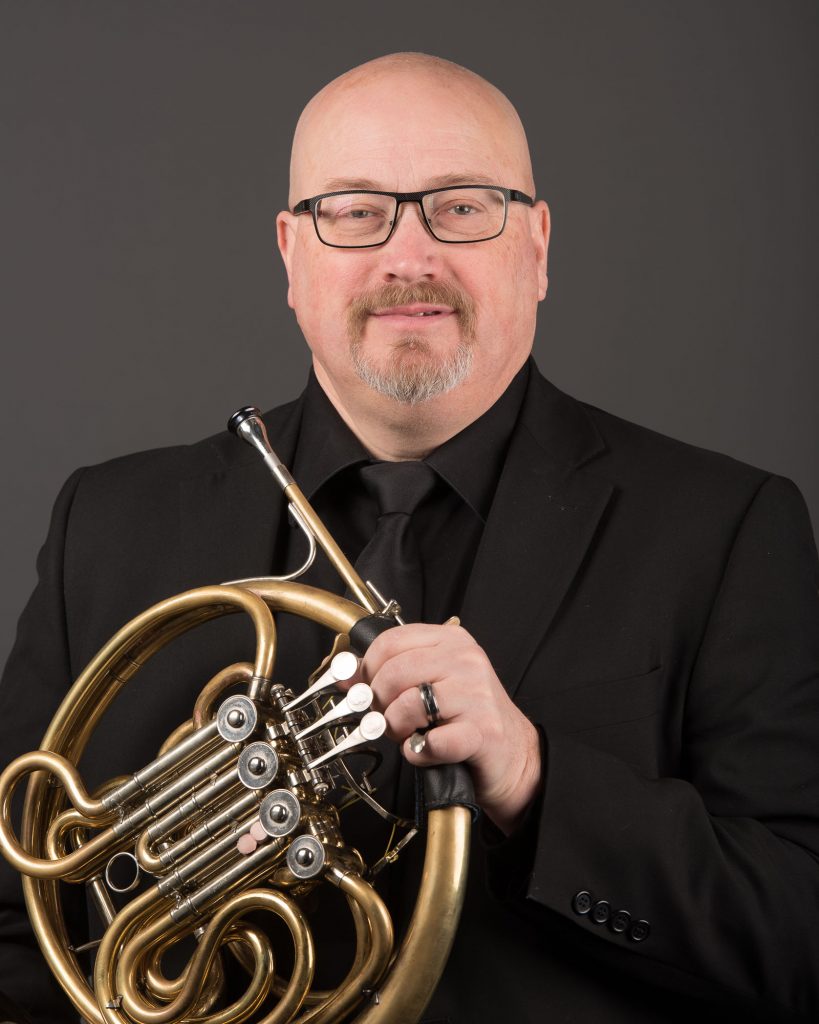 Charles Hodgson is a versatile performer and music educator who is equally adept on the concert stage as he is in the Broadway pit, teaching studio or recording sound set. Chuck was born in Vancouver Washington and raised in the Pacific Northwest and northern Minnesota. He holds a Bachelor of Music Education degree from Concordia College, Moorhead MN and a Master of Music degree in Horn performance from Northwestern University in Evanston IL, studying with Dale Clevenger, David Kamminga, Bruce Houglum and Arnold Jacobs. Chuck has been engaged as a Hornist with the Minnesota Opera Orchestra since 1987 and his performance career includes symphonic work with the Chicago Symphony, Columbus Symphony Orchestra, Minnesota Orchestra, Fargo Moorhead Symphony, St Paul Chamber Orchestra, Chicago Chamber Orchestra, Elgin Symphony and Illinois Philharmonic. Chuck has performed with innumerable Broadway National Touring and regional theatrical productions including: Phantom of the Opera, Ragtime, Joseph, Beauty and the Beast, Fiddler on the Roof, Evita, Porgy and Bess, Miss Saigon, West Side Story, the Sound of Music, Cinderella, Paint Your Wagon, Kiss of the Spider Woman, The Prince and the Pauper, Les Miserables, South Pacific, Chess and many others! Locally, Chuck regularly performs with the Minnesota Siinfonia, Vocalessence, Minnesota Dance Theater, Minneapolis Pops Orchestra, Riverside Wind Quintet and his brass quintet, the North Shore Brass.
Teaching has always been an important part of Chuck's musical life. He Is currently on the Music Faculties of the University of Wisconsin Eau Claire and Augsburg University. He has been a band director and Horn instructor at Concordia College -Moorhead MN and an adjunct Instructor of Horn at Bethel and Macalester Colleges in the Twin Cities. In addition, Chuck maintains an active home teaching studio.
Outside of his Musical activities, Chuck is an avid Cyclist and has enjoyed competing in distance running and Triathlon. He lives in West St Paul with his wife Michelle Dose' and their dogs, Romeo and Goddard!