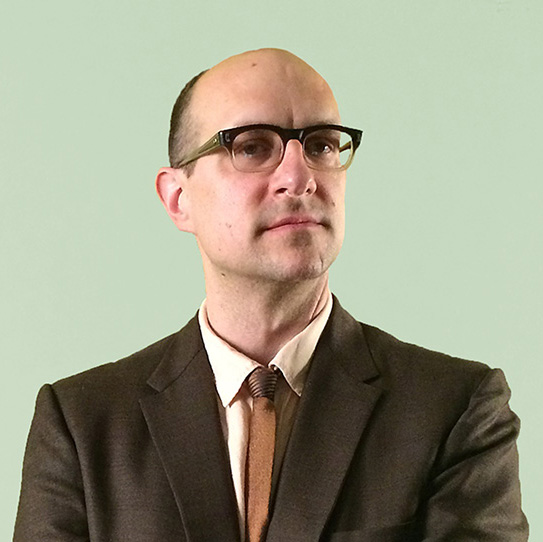 As a graphic designer, printmaker, educator, and artist, Dan Ibarra is concerned with the invisible and ephemeral influences on humanity, language and visual culture.
From 1999 through 2016, Ibarra played an integral role in the American poster art revival through his co-ownership of the award-winning commercial art and printmaking studio, Aesthetic Apparatus. He is currently the owner/custodian of his personal design practice, Thriving Concern. Past clients and partners have included The Criterion Collection, Benefit Cosmetics, Blue Q, Esquire Magazine, Can Can Wonderland, Metro Chicago, The New Yorker, Pizzeria Lola, Speedball Art Products, Stella Artois, Art Crank, The Beez Kneez, Surly Brewing Company, Target, Two Bettys Green Cleaning, Urban Outfitters, and Walker Art Center.
His design work has been recognized by Communication Arts, Creative Review, CMYK, How, Print, STEP, Rolling Stone, Nylon, ReadyMade Magazine, and been included in numerous design, art, and print anthologies. He has lectured and exhibited internationally.
Prior to joining Augsburg in 2016 he taught graphic design and printmaking at the Minneapolis College of Art and Design from 2004–2010, and founded Schoolhaus, an in-studio art school intervention, in 2013. Current studio practice can be seen at "Thriving Concern"  http://thrivingconcern.com/
The son of an anthropologist and a schoolteacher, he was born in Wisconsin and is currently a proud husband and father in Minneapolis, MN.